19/08/2020
Germany follows new pattern with human rights and environmental due diligence law
New legislation, which is also being drawn up at EU level, will likely require companies to scrutinize sustainability practices throughout their value chains.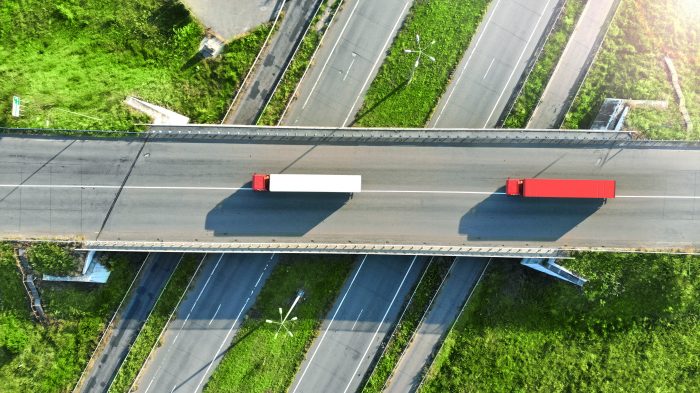 According to recent press reports, lawmakers in Germany are drawing up fresh legislation that would force businesses to intervene to prevent human rights violations at their operations and in their supply chains.
As currently envisaged, the legislation would oblige German companies with more than 500 employees to conduct human rights and environmental due diligence throughout their value chains. It would require companies such as BMW, for example, which recently signed a deal with the Moroccan miner and cobalt producer Managem, to actively identify and prevent any negative impact on account of its suppliers, whilst also ensuring an effective remedy.
The proposed law in Germany follows similar efforts in France and The Netherlands, as well as at the EU level. The appetite of governments across Europe to legislate for effective due diligence on social and environmental issues has grown steadily in recent years as sustainability, or Environment, Social and Governance ("ESG"), has gained a strong foothold in financial markets.
In a recent survey of 200 UK businesses by the Financial Times and FTSE 100 company Smurfit Kappa, 83% of respondents said they viewed sustainability as a business opportunity to be exploited. Equally, there can be a heavy cost to a failure to meet consumer and societal expectations on ESG, particularly within nebulous supply chains of global industries. Around GBP 1.7 billion was knocked off Boohoo's share price last month following reports that UK workers in the fashion retailer's supply chain were being paid as little as GBP 3.50 per hour. Boohoo has disputed some of the reports and is currently conducting an independent review of its UK supply chain.
Several voluntary standards and initiatives have helped to focus corporates' attention on improving their human rights and environmental performance. Last year the Business Roundtable Statement on the Purpose of a Corporation, that was signed by 181 CEOs in the US, jettisoned the doctrine of shareholder primacy and instead committed to benefit all stakeholders, including customers, employees, suppliers, communities and shareholders.
Even so, governments, investors, and businesses themselves, take the view that mandatory rules are needed to create a level playing field and force companies to actually walk the talk on these issues. Ahead of last month's revelations at Boohoo, the company had been held by several investors in funds earmarked as "sustainable".
The UN Guiding Principles for Business and Human Rights ("UNGPs) prescribe that companies voluntarily carry out human rights due diligence, however a recent study by the European Commission found that just a third do so effectively. The Corporate Human Rights Benchmark report for 2019 which assessed the largest 195 companies globally across four sectors – agricultural products, apparel, extractives and ICT manufacturing – found that nearly half (49%) scored zero across all indicators related to human rights.
The proposed law has received significant support in Germany, although business associations worry that it would make companies liable for third parties in the lower tiers of supply chains where they have limited influence. The legislation could be passed by the end of next year, whereupon companies who fail to comply could be the subject of damages claims or even sanctioned through Germany's courts.
Europe's due diligence landscape
In April, the EU committed to finalising its own law that would also require companies to undertake human rights and environmental due diligence. The regulation, which will apply to all member states and potentially more widely, will be at heart of the European Green Deal and the European Recovery Plan in the wake of the Covid-19 pandemic and is likely to be passed next year.
The legislation being proposed in Berlin and Brussels follows a similar law that came into force in France two years ago. The Corporate Duty of Vigilance Law applies to French companies with more than 5,000 employees in France, or 10,000 globally. Companies must conduct human rights and environmental due diligence as part of a risk management or "vigilance" plan which they have to publish annually. The plan must incorporate the company's own activities as well as any established suppliers or subcontractors. A third party may seek a judicial order to require a company to comply.
While various domestic laws already cover specific issues, such as conflict minerals, France's Duty of Vigilance law is the only general piece of legislation that applies across industries. The law also requires companies to report on the effectiveness of their due diligence by providing evidence of identifying risks and preventing negative impacts. Switzerland, Norway and Luxemburg are also currently considering similar legal protections.
The Netherlands has also been one of the early movers on this kind of law. In 2019 it adopted the Child Labour Due Diligence Law which seeks to prevent child labour in supply chains and applies to any company that sells its goods or services in the Dutch market. Companies must exercise due diligence wherever they suspect child labour may be a risk, whilst also reporting publicly on their mitigation and prevention efforts. A failure to do so could lead to a fine of EUR 870,000 or up to 10% of annual revenue. The law is expected to come into force in 2022.
The UK also has its own version of the law – the UK Modern Slavery Act, 2015 – which requires companies with a turnover of more than GBP 36 million to publish a statement on their website that sets out any steps they have taken to ensure modern slavery is not taking place within their operations or supply chains. However, the law is a blunter instrument than its European equivalents as it does not bind companies to take or report preventative action.
Putting your house in order
Amid rising demand for greater corporate transparency, those that fail to adopt effective due diligence practices risk leaving themselves exposed. As the recent developments at Boohoo underline, this can result in losing your investors, or lead to criminal investigations or litigation suits, and significant reputational damage.
The exact requirements of the German and EU laws are not yet known, however, there are certain steps companies need to be taking to ensure their due diligence efforts are fit for purpose.
Businesses should review their governance and policies to ensure they are an effective guide to implement due diligence, both in terms of their own activities and those of their suppliers and subcontractors. They should also undertake detailed stakeholder and risk mapping to an extent that clearly identifies vulnerabilities at every level of the business; ideally for each individual product or service and country or region of operation and all third-party entities with whom the company has a direct or indirect relationship.
Companies then need to complete a risk assessment for each entity. Their approach should not be limited to desktop research and asking the third parties to fill in questionnaires or sign up to a code of conduct. Companies should get on the ground and speak to people in the business and the local community they are dealing with. They must ask to see evidence of the human rights and environmental practices the company claims to follow. This process then needs to be repeated over time to monitor performance. For each set of risks that comes to light companies should then devise and publish measures to mitigate them, prevent negative impacts and provide any necessary remediation.
Although several businesses have been slow to adopt the necessary due diligence practices, the legislation on the horizon at both the national and EU level means companies will soon have little choice. But with increasing research linking sustainability to better resilience and higher market value, they certainly have every incentive.

By Simon Jennings, Head of Africa and ESG Services at Aperio Intelligence
simon.jennings@aperio-intelligence.com