26/03/2020
Businesses seek compulsory EU regulation for human rights and environmental due diligence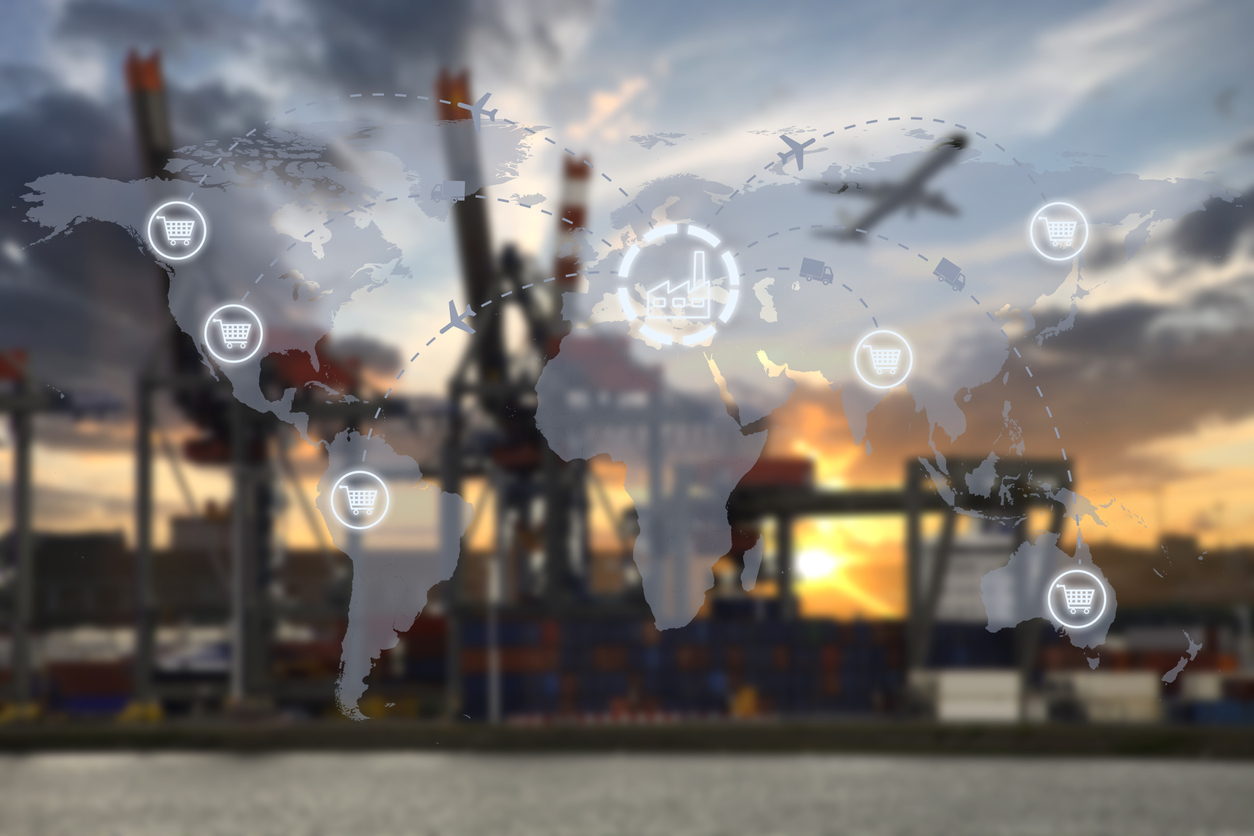 The results of a year-long study released by the European Commission (EC) in February concluded that 70 percent of the 334 businesses it surveyed would like to see regulation introduced at EU level that would force companies to undertake due diligence on human rights and environmental impacts within their operations and supply chains. The study found that just a third of EU businesses currently investigate such risks comprehensively.
The results of the EC's 'Study on Due Diligence Requirements through the Supply Chain' were published on 25 February and support recent calls from the business community for greater clarity around the expectations on companies when it comes to advancing their sustainability initiatives or ESG (Environment, Social and Governance). The study's findings also underline a need for more detailed assessment – either based on new legislation or voluntary instruments – of the actual outcomes of businesses' due diligence practices.
The study forms part of the EC's Action Plan on Financing Sustainable Growth and its broader assessment of to what extent sustainability issues in the supply chain should be covered by EU-wide laws on corporate governance. Despite the calls from businesses for more regulation, the majority of industry organisations surveyed were against mandatory due diligence, instead expressing a preference for voluntary policies which serve as guidance.
ESG is broadly linked to the UN's sustainable development goals (SDGs) and is being adopted increasingly widely by companies as central to efforts to be a driving force for good in society. ESG and associated sustainability practices are steadily climbing up the agenda in corporate boardrooms as investors and shareholders are actively monitoring companies' non-financial performance, particularly on issues such as human rights and climate change.
The EC's study found that due diligence processes often fall well short of the standard set out in the United Nations Guiding Principles (UNGPs), which, although voluntary, are seen as the leading authority for businesses on due diligence. The UNGPs set out four key steps for effective due diligence on human rights which cover "assessing actual and potential human rights impacts; integrating and acting on the findings; tracking responses; and communicating about how impacts are addressed." But participants in the EC study pointed to several flaws in businesses' approach, including that many merely report on their due diligence processes, if they have them, rather than how they actually undertook due diligence in practice. The UK's Modern Slavery Act 2015, which required companies to report for the first time last year, is often cited as an example of this.
The most frequent due diligence practice cited was the provision of contractual clauses and codes of conduct to partners or members of the supply chain. It was also reported that some companies send their own staff, rather than independent auditors, to inspect factories and provide feedback. As such, the study raised concerns that companies were often not monitoring or implementing their due diligence processes effectively.
"We need a way to check, because the only thing now is that companies say: 'Yes, we have clauses'. But so far they haven't been checking their implementation," one study participant who advises companies on due diligence said.
Besides the legislative landscape and UNGPs, a range of different ESG reporting frameworks and indices have sprung up over the last decade which rank companies according to their performance on a range of societal issues, including and beyond human rights and the environment. The Financial Times reports that a strong ESG score could now lead to better borrowing terms with certain banks. However, there is currently a lack of assurance around the information that companies report, leading to criticisms of box-ticking and "SDG-washing" by corporates.
"One challenge for corporations and investors is that there are many competing standards, metrics and measurements and no well-established or generally accepted framework for assessing long-term viability as defined through the prism of societal value," Brian Moynihan, Chairman and CEO Bank of America, wrote ahead of the World Economic Forum in Davos in January 2020. "This contrasts with the well-established methods for reporting and verifying financial performance."
Efforts to improve voluntary reporting are ongoing – the WEF's International Business Council launched a new ESG framework at the Davos summit that will seek to standardise measurement across industries. However, introducing legally binding steps for companies in crucial areas like human rights seems a useful way to fill some of the gaps witnessed in companies' undertaking of due diligence. Reporting on due diligence for human rights and environmental impacts is already legislated for, for example through the EU non-financial directive but, as evidenced by the EC study, the directive does not require businesses to adopt an all-encompassing approach in line with the UNGPs.
Some EU countries have passed new legislation over the last year or so in an effort to remedy this situation. The 2017 French Duty of Vigilance Law, which applies to French companies with more than 5,000 employees in France or 10,000 globally, obliges organisations to conduct human rights and environmental due diligence. In the Netherlands, under a law introduced in May last year, all companies have to formally declare that they have exercised due diligence in order to prevent child labour throughout their supply chains.
When it comes to voluntary practices and reporting, some argue that the growing trend whereby investors account for companies' ESG performance in their investment decisions will help drive better due diligence practices among companies. The EC study itself concluded that reputational risks and a need to allay concerns of investors and consumers were the main drivers behind companies' efforts to undertake due diligence in the first place. However, as companies step up their voluntary efforts, several deem that simultaneously legislating for better practice is also a helpful step.
Recent examples have demonstrated how legal interventions in ESG issues can give standards teeth where important voluntary commitments still fall short. A ruling handed down by the UK Court of Appeals last month blocked plans for the expansion of London's Heathrow airport. On 27 February, judges called a halt to the expansion project, ruling that the UK government's plans at Heathrow would undermine its commitment to tackle climate change, and in particular its commitment to the 2015 Paris Agreement. In a second example, Canada's Extractive Sector Transparency Measures Act obliges Canadian mining companies to disclose the payments they make to national and local governments around the world, something that is a key element of the voluntary ESG reporting frameworks that are gaining significant traction among mining investors. It appears that the law is having a positive effect: in a study of 38 leading global mining companies published by the Responsible Mining Foundation on 24 February Canadian firms performed much better than their competitors when it came to making such disclosures.
One of the perceived advantages of regulation on due diligence at the EU level is that it would provide a level playing field for companies and create legal certainty around their human rights and environmental obligations. Currently businesses often do not apply voluntary standards – such as those articulated by the UNGPs – if they fear it may disadvantage them against competitors who do not do the same.
It is also argued that a universal legal requirement would provide a more stable footing for businesses seeking information on human rights or environmental impacts from their operational partners or suppliers. Furthermore, legal obligations can also help companies to act. As was stated in the EC study, once an issue becomes law it tends to gain greater traction at board and management level with the result that more company resources are directed to it.
While a range of study participants supported the enactment of EU-wide legislation requiring companies to conduct due diligence on human rights and environmental impacts, it is less clear what such a law would look like in practice. The requirement only to report rather than conduct due diligence has led to a complaint that actual due diligence effectively remains voluntary. One solution proposed by study participants took the form of a "standard of care" requirement which would shift the emphasis from procedures to be followed to being more focused on actual results and effectiveness. Under such a proposal, companies would be bound to seek to prevent and mitigate environmental or human rights risks as opposed to simply following what the EC study referred to as "tick-box" processes.
While responses to the study suggested that EU-wide legislation could help businesses to enhance their due diligence practices and have a positive social impact, it is important to note that legislation on its own should not be relied upon to leverage the necessary improvements in companies' activities concerning human rights and environment issues. Human rights and environmental risks are specific to a particular industry, market cycle, location or operating context and companies' ESG strategies frequently cut across departments involving functions from risk management to sustainability, legal and human resources. The issues are complex.
Addressing human rights and other ESG issues, if done well, is characterised by positive action, as opposed to a compliance approach or ensuring the absence of a negative. Some study participants advocated that a legislative approach should not risk isolating human rights or environmental issues under a legal or compliance function which could dilute some of the benefits offered by a voluntary and tailored approach. While more comprehensive European legislation on due diligence could provide a level of legal certainty many businesses crave, as one study participant stated, it should not be viewed as a substitute for the spirit of continuous improvement in these crucial areas.
Simon Jennings recently joined Aperio Intelligence as Head of the Africa Practice and ESG Services. Aperio Intelligence provides advisory services on ESG (Environment, Social, Governance) to help clients manage their sustainability and due diligence risks, shape their business strategy, and engage stakeholders on their commitment to responsible investment practices. For more information please get in touch: simon.jennings@aperio-intelligence.com