03/05/2023
Aperio Hosts "Rebuilding Ukraine"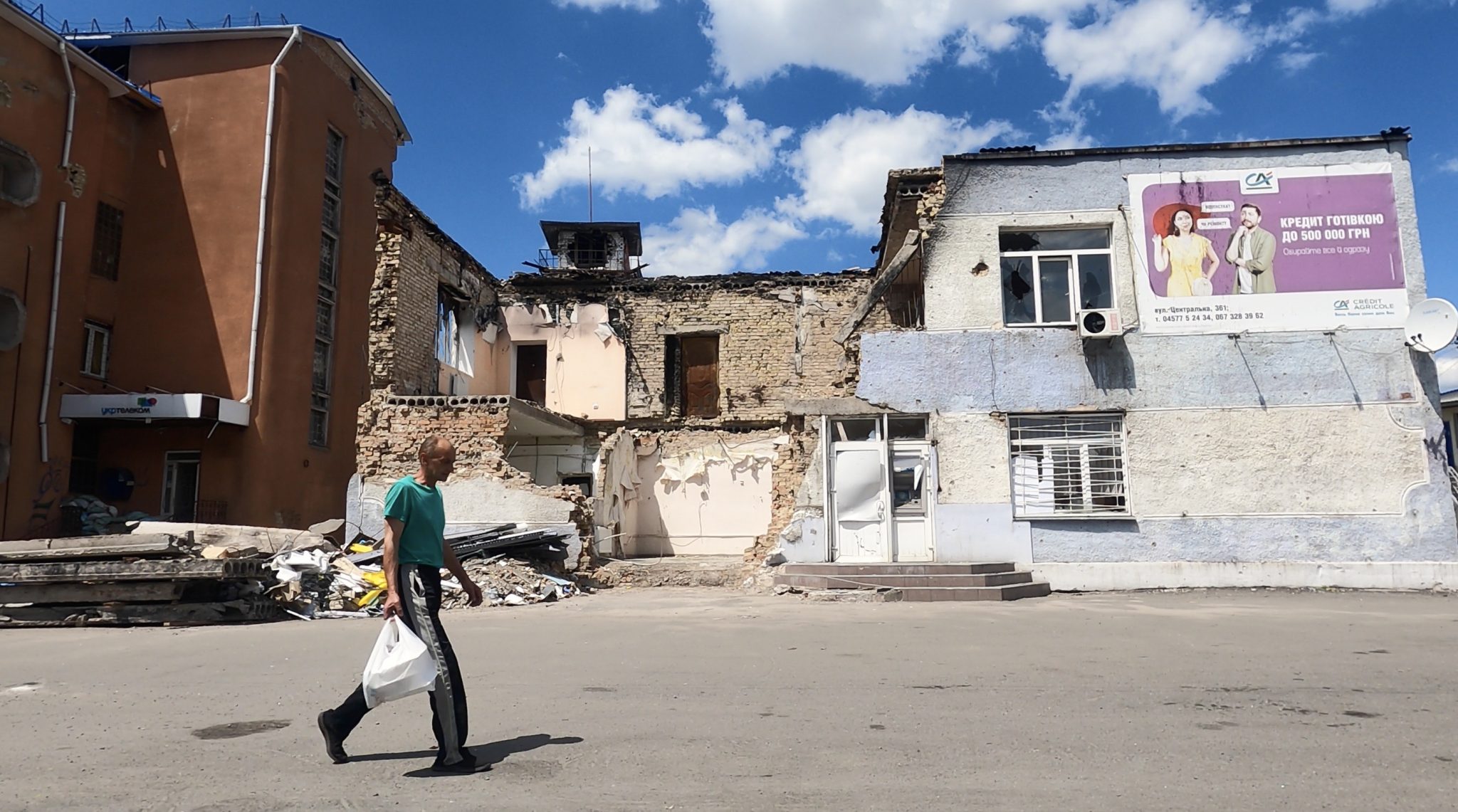 On 19 April, Aperio Intelligence welcomed Dr Oleksiy Feliv, LLM, managing partner, and Dmytro Marchukov, LLM, partner, of Ukrainian law firm INTEGRITES. Moderated by Aperio Head of Russia, CEE & Central Asia Practice Veronika Konecna, the pair discussed the recent development of Ukraine's anti-corruption reforms, the construction sector, and financial crime risks for international investors in Ukraine.
Marchukov began his presentation by describing a variety of anti-corruption reforms passed since the Ukrainian revolution in 2014.
This includes the introduction of the High Anti-Corruption Court (HACC), a specialised court established to boost the effectiveness of Ukraine's regular courts in dealing with corruption. The reform requires international experts' participation in the selection of judges.
Other key reforms include the establishment of the National Anti-Corruption Bureau (NABU), with a Specialised Anti-Corruption Prosecutor's Office overseeing criminal investigations launched by the bureau and prosecuting government officials in court.
Further, the National Agency on Corruption Prevention was launched in 2016. This agency is responsible for monitoring the assets of state and local officials, maintaining e-declarations, and implementing anti-corruption policy.
Marchukov said developments since 2014 have contributed to Ukraine's improvement in its Transparency International Corruption Perceptions Index ranking. In the latest edition Ukraine was ranked 116th. "It's not good enough yet, but still considerably better than where we were", Marchukov said. He added that the role of oligarchs "has been decreased. They are not untouchable anymore" since the recent reforms, with many having lost parts of their business and subject to criminal charges or civil claims, he said.
Feliv shared his thoughts on the state of the Ukrainian construction sector with the audience, noting that many improvements had been made since the end of the pre-revolutionary presidency of Viktor Yanukovich – "our darkest times […] corruption was rocketing, there was a parallel, shadow government with shadow schemes".
He said that pre-2014, corruption in the construction sector was "so huge" that it significantly affected the costs of a development.
One important reform has been a streamlined approvals process for new construction projects. Previously, developers were forced through 20-30 steps including approvals for fire protection, traffic police, architectural department, land resources department, environment department, cultural heritage department, etc. Approval stamps were required at each step.
"You have to imagine that every stamp was a sum – you had to pay to get the stamps. This was the reality before 2014", he said.
Following reforms, the architect is "totally responsible" for each development being compliant with regulations which were previously overseen by many different authorities. The journey from the concept of a development to securing a construction permit has been sped up to between 3-6 months, he added.
The speed of selling land has also been boosted by digitalisation, Feliv said. Where previously a seller would require 6-12 months to prepare land to be sold, now, as a notary has access to all public registers and can certify a deal online, "we can do it in one day", he said.
Feliv acknowledged that Ukraine will need further reforms to clean up the construction sector. "I cannot say there is no corruption – but the possibility for corruption has been limited significantly", he said.
He also pointed to ProZorro – Ukraine's online public procurement platform – as an example of a positive step taken by the government. While there has been a temporary pause on obligations to file declarations, he said many state-owned companies are using it anyway, to avoid questions from the anti-corruption authorities. ProZorro will be obligatory again from July.
Feliv pointed to two important further reforms Ukraine needs to make to crack down on corruption. The first is in public services – in particular the Prosecutor General's Office, and the judiciary. While good progress has been made on the Supreme Court, more judges need to be re-appointed to the appeals court and lower courts.
The state also needs to continue its digitalisation drive. Today, there are some 200 state services available online, Feliv said. "The more of this, the less you come into contact with state officials", he added.
"We are well-equipped. You can do your business in Ukraine in a compliant way. It's a huge shift".