20/01/2023
Rebuilding Ukraine – foreign investment risks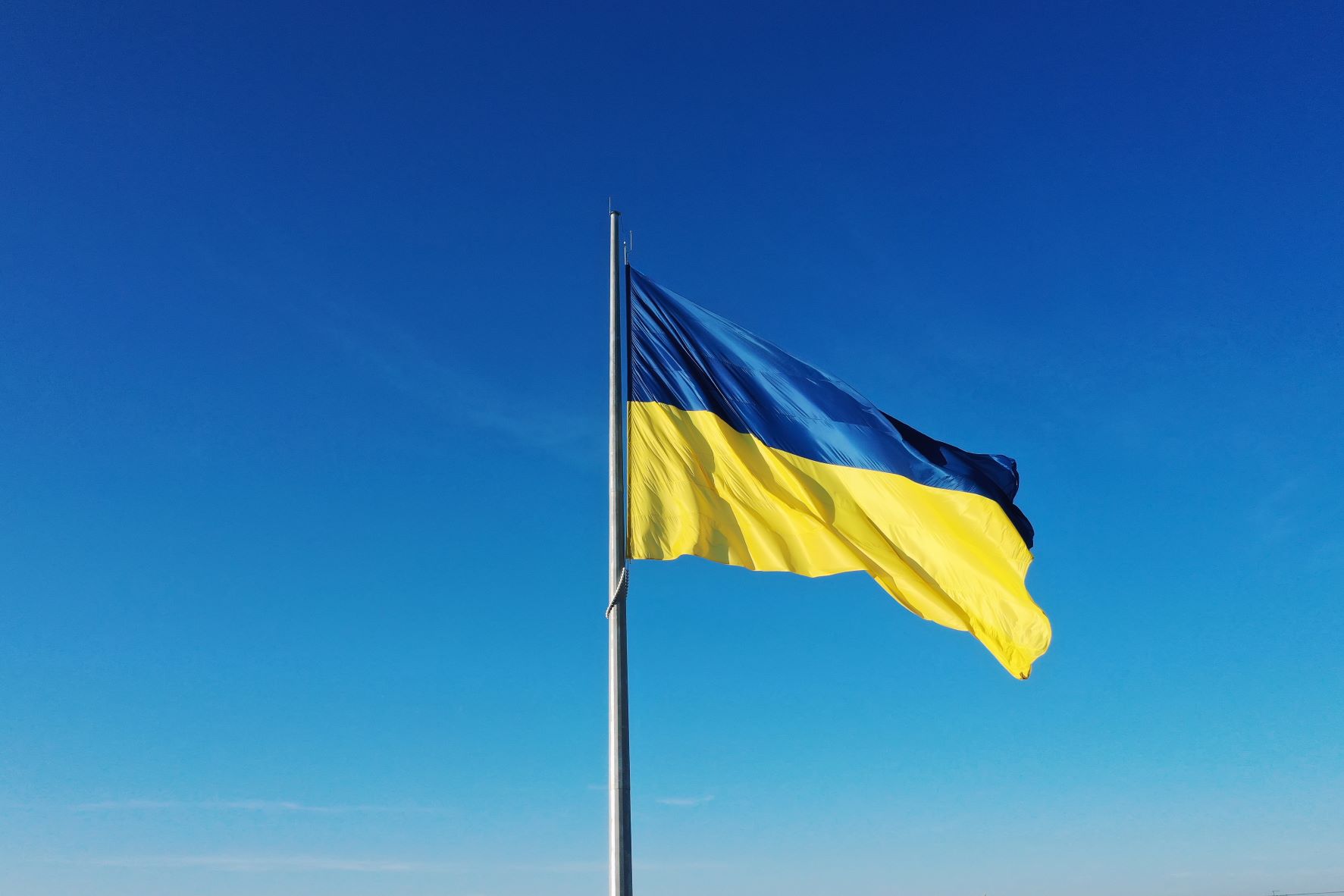 Foreign investment will be crucial for helping Ukraine rebuild, and investors must ensure they know how to navigate the associated risks
With Russia's war against Ukraine reaching the one-year mark in February 2023, post-war reconstruction is increasingly significant within Western policymaking and investment communities. The World Bank and European Commission estimated the cost of rebuilding Ukraine being at least USD 349 billion in September 2022, some of which will have to come from private investors. Western governments are supporting Ukraine both militarily and financially and, together with private investors, have pledged to continue supporting Ukraine after the war. However, since any reconstruction of this scale will inevitably encounter corruption risks, investors must ensure they can navigate the complex situation to ensure their funds ultimately benefit the Ukrainian people.[1]
Phasing out of state aid signals new opportunities for private investors
Thus far, financial support for Ukraine has primarily come from governments, public international financial institutions, and international development organisations. Devex, an organisation which tracks significant grants and contributions to Ukraine in the field of infrastructure maintenance and humanitarian aid, reports that the EU has made the largest commitment to date with EUR 18 billion.[2] Other significant donations have come from development banks such as the European Bank for Reconstruction and Development, which has raised USD 1.4 billion since the start of the war in February 2021, and the World Bank, which raised USD 250 million in a Relief, Recovery, Reconstruction and Reform Trust Fund in December 2022.[3] [4]
However, with no clear end in sight to the war, the risk that state support might be phased out has spurred the Ukrainian government to seek out private investors. Ukrainian officials made several trips to London last year to promote investment and in November 2022, the Ukrainian government signed a memorandum of understanding with BlackRock Financial Market Advisory to receive support in attracting investors. International investors are also increasingly looking at investment opportunities in the country. CrossBoundary, an international investment manager and advisory firm focused on emerging markets, is currently developing Ukraine-focused debt and equity funds.[5] Others have already pledged investments. Kingspan, an Irish-American manufacturer of high performance insulation, announced a EUR 200 million investment in June 2022, after leaving the Russian market, to build a new manufacturing facility in Ukraine over the next five years.[6]
Corruption risks and reforms
Perceptions of corruption in Ukraine are however making investors cautious. In 2021, Ukraine was ranked 122 out of 180 countries by Transparency International's Corruption Perceptions Index.[7] Since the fall of the USSR, a small group of so-called oligarchs have dominated Ukraine's political and economic landscape, using the vast resources at their disposal to influence governmental institutions.
Ukrainian President Volodymyr Zelensky rose to power in 2019 on an anti-corruption platform, pledging to reduce the influence of oligarchs over the country's institutions. Analysts point out that in the first two years of his administration, the oligarchs' position was strengthened, despite Zelensky's promises, demonstrating how entrenched their influence remained. Several government officials deemed a threat to the interests of Ihor Kolomoyskyi, an oligarch widely regarded as a backer of Zelensky's 2019 presidential campaign, were removed from their posts a year after Zelensky's election, raising suspicions of collusion.[8]
Zelensky's administration has nevertheless taken several steps to tackle the country's corruption problem. In November 2021, Zelensky signed a law on "deoligarchisation" establishing clear criteria for defining oligarchs and subjecting them to certain restrictions, including a ban on financing political parties and on partaking in the privatisation of state property. Oligarchs also must account for their earnings and disclose any meetings with public officials.[9] [10] The law constitutes a radical departure from previous administrations and will certainly play an important role in ridding Ukraine of oligarch influence. Additionally, the destruction wrought on the oligarchs' companies by the ongoing war has considerably reduced their economic and political influence.
Rule of law
The independence of Ukraine's judiciary also constitutes a source of concern for international investors. Following the Ukrainian revolution of 2014 culminating in the ousting of Moscow-backed Ukrainian President Viktor Yanukovych, the successive administration of President Petro Poroshenko implemented Western-supported reforms to ensure the independence of the judiciary. However, the reforms failed to remove corrupt judges operating within the justice system. To address the issue, Zelensky signed a law in December 2022 liquidating the Kyiv District Administrative Court, headed by controversial judge Pavlo Vovk, following a decision by the US Department of State the same month designating Vovk for "soliciting bribes in return for interfering in judicial and other public processes".[11]
While the dismantling of the Kyiv District Administrative Court sends a positive signal, the issues faced by Ukraine's judicial system have proven persistent. In October 2020, a crisis erupted after a decision by Ukraine's Constitutional Court invalidated several provisions of laws enacted in 2014 which provided a legal basis for Ukraine's anti-corruption institutions.[12] Zelensky intervened the same month, submitting a bill aimed at annulling the ruling by replacing all members of the Constitutional Court. The bill was rejected by lawmakers, including from Zelensky's party, after accusations of a power grab, leading the Ukrainian President to withdraw it in January 2021.[13]
A new bill was presented to the parliament in December 2022 which would effectively enable appointees from the government to select candidates to the Constitutional Court, the supreme legal institution that can overrule government decisions. The European Commission and the Venice Commission, a Council of Europe advisory body on constitutional law, recommended amending the proposed bill to avoid the risk of political interference. Zelensky ignored the recommendation, however, signing the bill into law the same month.[14]
Some notable progress has been made, nevertheless. A reform implemented in 2021 is resetting the High Council of Justice, Ukraine's highest judicial governing body, by appointing international experts to its Ethics Council to vet potential candidates to the governing body.[15] The High Council of Justice had previously been accused of repeatedly obstructing the removal of judges suspected of corruption. In August 2022, after a recommendation from the Ethics Council, the Ukrainian Parliament appointed to the High Council of Justice Roman Maselko, a lawyer and well-known anti-corruption crusader, a positive sign of reform bearing fruit. However, considering Ukraine's history of failing to implement legislation targeting vested interests, there remains work to be done to preserve the gains of the last few years and improve Ukraine's judicial independence.[16]
Creation of new anti-corruption institutions
Since the 2014 Maidan Revolution, several institutions have been created to investigate and prosecute government corruption as well as recover and manage funds stolen from the state. Yet, their work has been hampered by political interference and vested interests. In a notorious case, the Prosecutor General's Office reportedly ordered in September 2020 the closure of a high-profile investigation conducted by the National Anticorruption Bureau of Ukraine (NABU) into corrupt dealings involving Rinat Akhmetov, a powerful Ukrainian oligarch, and Petro Poroshenko, Ukraine's former president (and himself a major oligarch).[17] The case was eventually reopened two years later in September 2022 after Oleksandr Klymenko, the new head of the Special Anticorruption Prosecutor's Office (SAPO) was appointed to a position that had been vacant since the NABU investigation.[18]
The vacant top positions at anti-corruption institutions have indeed constituted an important impediment to their work. International donors and financial institutions have made their assistance conditional to certain criteria to ensure that appointments made by the government are decided in a fair and transparent manner, leading to several key positions in anti-corruption agencies remaining vacant.[19] Some recent improvements have been welcomed by international institutions. In July 2022, Zelensky appointed a new prosecutor general, Andriy Kostin, paving the way for the appointment of Klymenko as the head of SAPO the same month. The move followed almost two years of pressure by international partners and will allow SAPO to resume its operations.[20]
While those announcements constitute significant steps in the right direction, the difficulty in establishing independent anti-corruption institutions has played into Russia's hand. Narratives about Ukrainian corruption are promoted by the Kremlin to portray Ukraine as a failing state with the aim of creating disunity within the Ukrainian population and hinder the ability of the country to integrate with the West. [21] President Vladimir Putin stated in a February 2022 speech that "corruption has acquired some kind of special character in Ukraine, it has literally permeated, corroded the Ukrainian statehood, the entire system, all branches of power."[22] The Russian president has indeed been eager to frame the conflict in Ukraine as a battle between Russia and the West, denouncing the West's influence in Ukraine as corrosive.
Consequently, particular attention has been given by Western policymakers to refrain from public criticism of Zelensky and the Ukrainian administration to avoid undermining them in a time of war and fuelling Moscow's rhetoric. However, the conversation amongst foreign policymakers is shifting again towards the central issue of corruption in the country as the question of Ukraine's reconstruction grows more urgent.
Rebuilding the economy
According to the Ukraine Rapid Damage and Needs Assessment, a document published by the World Bank alongside the European Commission and the Government of Ukraine, the three sectors which were subject to the greatest physical damage as of June 2022 were the housing sector (damages estimated at USD 39 billion), transport sector (damages estimated at USD 30 billion) and commerce and industry sector (damages estimated at USD 10 billion), marking these sectors as the most in need of reconstruction aid and investment in the country.[23] These estimates are echoed by the National Recovery Plan presented by the Ukrainian Government at the Ukraine Recovery Conference held in Lugano, Switzerland, in July 2022. The plan outlines reconstruction of housing and infrastructure and the expansion of transport and logistical facilities as its largest focal points, with the modernisation of housing and new construction of housing and infrastructure requiring an estimated USD150-250 billion of investment between 2022 and 2032.[24]
The need for reconstruction in these areas is an opportunity for Ukraine to move away from Soviet-era urban planning and pursue sustainable models of infrastructure, particularly if the country wins private investment from international investors in these fields. A study published by the US-based public policy organisation The Brookings Institution, which collated recommendations made by development organisations on Ukraine's post-war reconstruction, highlighted that most reports are in agreement that the modernisation of both infrastructure and "economic, political, and social institutions, thus providing a decisive break from Ukraine's Soviet past" is a key element to sustainable reconstruction.[25]
Looking ahead to a post-conflict Ukraine, past trends indicate that countries tend to receive the most recovery-oriented aid in the immediate post-conflict period.[26] However, Ukraine also needs to plan into the future to ensure that it has the capacity to meet its reconstruction needs when state and development funding dries up. This makes private sector investment an important consideration for the medium-to longer-term recovery of the nation, once it starts to wean itself away from aid funding likely to come in the form of short-term grants. Furthermore, as the European and US economies face a difficult financial climate in 2023, the risk that pro-Ukrainian policies begin to lose public support requires the country to seek out private financing to fund its reconstruction.
Asset seizure
In November 2022, the European Commission announced a plan which would provide compensation to Ukraine for damages incurred during the war by using frozen Russian assets which have been under sanctions since Russia's invasion in February. The funds in question include around USD 300 billion in central bank reserves and a further USD 20 billion owned by sanctioned Russian individuals.14 However, current EU laws do not allow for the confiscation of private property for the sole reason that it is subject to EU sanctions, and passing such a plan into law has not previously been achieved.15 The proposed plan is just one of many discussions in the "freeze to seize" debate present in Western Jurisdictions such as the UK, Canada and the US, as well as the EU.16
The role of private investors and the importance of due diligence
One avenue pursued by Ukraine to attract private investment is the provision of war insurance which would protect companies against damages incurred as a result of warfare. A survey carried out by UkraineInvest, a Ukrainian government agency working to attract private investment into the country, concluded that the availability of war insurance would impact the decisions of 89 percent of investors surveyed regarding their decision to invest in Ukraine. However, due to the risks associated with ongoing conflict, insurance premiums are unlikely to be taken on by private insurers. Such a scheme is more likely to be shouldered by international agencies such as the World Bank, which has already launched a pilot scheme in Ukraine through its Multilateral Investment Agency Guarantee (MIGA), a political risk insurance provider.[27]
For private investors, greater transparency and control over corruption are also factors that will make Ukraine a more attractive target for private sector investment. Speaking to the Financial Times, Richard Deitz, chief investment officer of asset management group VR Capital, also asserted that investors need the certainty that Ukraine's political risk climate will be closer to that of Europe in order to gain confidence in the country as an investment target. [28] Strengthening anti-corruption measures also figures among the recommendations put forward by development agencies who have drafted recovery plans for Ukraine.[29]
Due diligence will therefore play an important part for international investors in navigating Ukraine's complex political and economic situation. According to a report on "Corporate due diligence in times of armed conflict", published by the charity European Coalition for Corporate Justice (ECCJ), it will be paramount to ensure that business conduct does not contribute to armed conflict, or otherwise exacerbate existing crises.[30] Furthermore, due diligence will play a significant role in ensuring that foreign investments into the country abide by international compliance frameworks and corruption-avoidance norms.
Inevitably, it is difficult to entirely eliminate risks in the current scenario. However, gaining a broader understanding of the systemic issues and developing appropriate strategies for ongoing risk management should help investors ensure their money is best utilised for the intended purposes. Measures that can help investors include corruption or wider financial crime threat assessment, risk mitigation strategies, and appropriate due diligence on counterparties.
Next steps for Ukraine
Notable within Ukraine's own National Recovery Plan is a focus on the relaunch of several anti-corruption mechanisms, including SAPO, NABU and ARMA (Asset Recovery and Management Agency). The re-launch of these initiatives is one of several "priority initiatives" highlighted in the National Recovery Plan. Other anti-corruption institutions in the country include the National Agency on Corruption Prevention, and the High Anti-Corruption Court. The incentive to strengthen transparency and lessen corruption in the country is further reinforced by its vision of integration with the EU. In order to meet the membership criteria to join the EU, countries must adhere to the Copenhagen Criteria, a set of membership criteria which require that member states have stable institutions which ensure the functioning of democracy and the rule of law.[31] Furthermore, according to the Ukrainian National Recovery Council, the vision of a "strong European Ukraine is a 'magnet' for international investment", with integration into the EU and access to both EU and G7 markets a "strategic imperative" for the country.
Indeed, reconstruction plans published to this date have asserted that strengthening Ukraine's ties with Europe must be a fundamental part of its recovery strategy. Recommendations made by the World Bank for Ukrainian recovery within the transport sector are that the country enhances rail infrastructure to the west for better logistics connections with Europe and the European single market. Furthermore, in a report written by the US-based German Marshall Fund in September 2022, Ukraine's integration into the EU is cited as "the final goal of Ukraine's recovery and the linchpin of its future as a full democracy".[32]
Efforts made since the 2014 Revolution by successive Ukrainian administrations to tackle corruption in the country show Ukraine's willingness to address the deep-rooted issue and prove its credentials as a potential new EU member. In the more immediate future, Ukraine's search for private investments to rebuild the country will rely on its ability to reassure western governmental and private-sector players that these efforts are being successfully implemented.
The topic of corruption has been used, particularly by Russia, to discredit Ukraine and highlight its flaws. It is critical that those with Ukraine's best interests in mind engage with the topic in a constructive manner to find realistic solutions which will help Ukraine get back on its feet and, ultimately, integrate further with the West.
Vassili Tsarenkov, Analyst, vassili.tsarenkov@aperio-intelligence.com
Tamara Moule, Analyst, tamara.moule@aperio-intelligence.com
How we can help
Aperio has decades of collective experience working in Ukraine. To date, we have advised many financial services and corporate clients on managing their exposure to Ukraine, both in terms of their overall strategy, and in relation to individuals and corporates from the region. We work closely with senior management, compliance, and legal teams to conduct contingency planning with the ultimate objective of minimising legal and reputational risks.
For more information, please contact:
Veronika Konecna, Head of Russia, CEE & Central Asia veronika.konecna@aperio-intelligence.com
---
[1] Ukraine Recovery and Reconstruction Needs Estimated $349 Billion, The World Bank, 9 September 2022
[2] Funding Tracker: Who's sending aid to Ukraine?, Devex, 9 January 2023
[3] Investors Size up opportunities in post-conflict Ukraine, Financial Times, 12 December 2022
[4] World Bank raises starting $250 mln in new Ukraine Relief, Recovery, Reconstruction and…, Interfax Ukraine, 17 December 2022
[5] Investors Size up opportunities in post-conflict Ukraine, Financial Times, 12 December 2022
[6] Kingspan To Invest €200m In New Building Technology Campus in Ukraine, Kingspan, 7 June 2022
[7] Ukraine Country Data, Transparency International, accessed 11 January 2023
[8] Will Zelenskyy target all Ukrainian oligarchs equally?, Atlantic Council, 10 July 2021
[9] Zelensky signs law on deoligarchization, Kyiv Post, 5 November 2021
[10] Zelensky Wages War on Ukraine's Oligarchs, Carnegie Endowment for International Peace, 10 August 2021
[11] Zelensky signs law to liquidate Ukraine's most notorious court, The Kyiv Independent., 13 December 2022
[12] Zelensky asks Rada to sack all Constitutional Court judges following controversial ruling, Unian, 30 October 2020
[13] Ukraine sours on President Volodymyr Zelenskiy as challenges mount for former comedian, NBC News, 22 November 2020
[14] Ukraine takes two steps forward, one step back in anti-corruption fight, Politico, 26 December 2022
[15] Ukraine: Why Justice Reform is More Vital Than Ever, Institute for War & Peace Reporting, 23 August 2022
[16] Parliament appoints anti-corruption crusader to top judicial body amid botched reform, The Kyiv Independent, 15 August 2022
[17] Why authorities are trying to kill key Rotterdam+ investigation, Kyiv Post, 11 September 2020
[18] 'Rotterdam plus' case reopened by top prosecutor, The Kyiv Independent, 22 September 2022
[19] Corruption and private sector investment in Ukraine's…, Center for Strategic & International Studies, November 2022
[20] Ukraine appoints prosecutor general, new anti-corruption chief, Politico, 28 July 2022
[21] Corruption and private sector investment in Ukraine's…, Center for Strategic & International Studies, November 2022
[22] Коррупция разъела украинскую государственность, заявил Путин, Ria Novosti, 21 February 2022
[23] Ukraine Rapid Damage…, The World Bank, The Government of Ukraine and the European Commission, August 2022
[24] Ukraine's National Recovery Plan, National Recovery Council, July 2022
[25] Financing and governing the recovery, reconstruction and modernization of…, The Brookings Institution, 3 November 2022
[26] The Reconstruction of Ukraine: Historical lessons for postwar reconstruction of Ukraine, Deloitte, 10 October 2022.
[27] Ukraine calls for war insurance to attract private investors, Politico, 25 October 2022
[28] Investors Size up opportunities in post-conflict Ukraine, Financial Times, 12 December 2022
[29] Designing Ukraine's Recovery in the Spirit of the Marshall Plan, German Marshall Plan, September 2022
[30] Corporate due diligence in times of armed conflict, European Coalition for Corporate Justice, June 2022
[31] Conditions for Membership, European Commission, accessed 11 January 2023
[32] Designing Ukraine's Recovery in the Spirit of the Marshall Plan, German Marshall Plan, September 2022