13/06/2022
Nigerian Presidential Elections: plus ça change?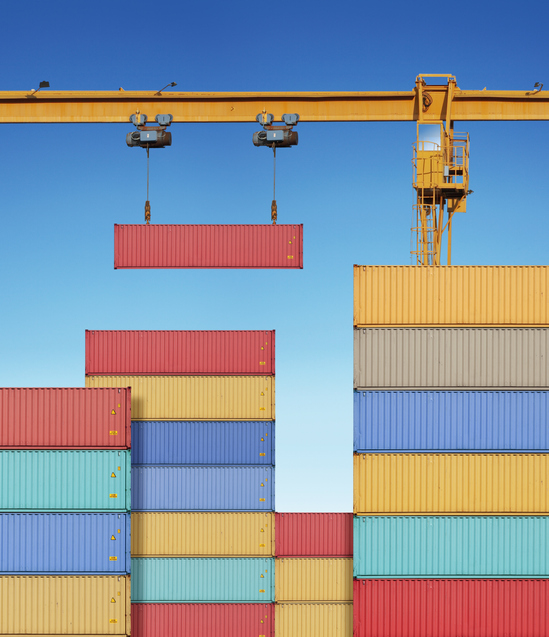 By Pierre le Jeune D'Allegeershecque, Head of Africa practice, Aperio Intelligence
On Wednesday 8 June Nigeria's ruling All Progressives Congress (APC) confirmed wealthy businessman and long-time political heavyweight Bola Tinubu as its candidate for the country's 2023 presidential elections. Tinubu will face off against the candidate from the main opposition party, the People's Democratic Party (PDP), Atiku Abubakar. The winning candidate will face an imposing list of challenges including threats by the Islamist militancy in the country's north-east, endemic banditry in north-western and central states, persisting militancy in the Niger Delta region, and a cost-of-living crisis. But what would a victory by either candidate mean for prospective and existing foreign and domestic investors and businesses operating in Nigeria?
APC and PDP: Battle of the Heavyweights
Both presidential candidates are long-standing key political players in their respective parties and in Nigerian politics more widely. Tinubu, nicknamed the King of Lagos following his eight-year stint as the state's governor between 1999 and 2007, was already a key figure in the Action Congress of Nigeria, one of the parties which united to form the APC in 2013. He was notably key in securing the appointment of Yemi Osinbajo as Vice President to current head of state Muhammadu Buhari. Osinbajo had previously served as Tinubu's Attorney General for Lagos state during his governorship,
Abubakar, for his part, served as Vice President of Nigeria between 1999 and 2007 and has unsuccessfully run for the presidency in every election since 1993. As has been widely reported in the Nigerian and international press, his candidacy is noteworthy for marking a break from the established practice of "zoning," whereby political parties will usually nominate a presidential candidate from the majority-Muslim north and a vice-president from the majority-Christian south (or vice versa), with the presidency also expected to cycle between the two regions regardless of which party is victorious.
Minor Candidates on the Rise
While either Tinubu or Abubakar are the overwhelming favourites to be elected president in 2023, this election could also be the first in which minor candidates play important roles in determining the eventual winner. In Nigeria's presidential election system, a candidate needs to obtain 50% of votes to win, with a second round being held should no candidate succeed in doing so. Candidates also need an outright majority in two-thirds of Nigeria's 36 states in order to be elected.
Despite the dominance of the APC and PDP in Nigeria's national politics, two candidates from minor parties are likely to take a significant part of the vote, which might be enough to trigger a second-round vote. The first, businessman and former PDP member Peter Obi, is running as the Labour Party candidate, having left the APC following an unsuccessful primary campaign. He is popular in the country's southeast and has an existing political pedigree, having been Abubakar's running mate in his unsuccessful 2019 presidential campaign. Should the election go to a second round, Obi's support could be offered in exchange for political concessions to southeast Nigeria, which has long complained of being ignored by the economic and political centres of Lagos and Abuja.
The second, Rabiu Kwankwaso, is a former APC member and served as Minister of Defence under the government of Olusegun Obasanjo in the mid-2000s before being elected Governor of Kano state, a key constituency in northern Nigeria, between 2011 and 2015. He enjoys widespread support in the state and, should his New Nigeria People's Party succeed in winning a majority of votes in Kano state, his support could prove important to the eventual president.
Business Outlook
Unveiling their economic programmes on 10 June, each candidate presented different plans to restart Nigeria's struggling economy. Abubakar's plan, which he has dubbed his "three guiding principles," centres on increasing the role played by the private sector in Nigeria's economy, in effect expanding the privatisation drive which has targeted the country's oil & gas sector to the rest of the economy, including the vital infrastructure sectors of oil refining, rail, and power, which are currently all government monopolies. Alongside this, Abubakar's government would reduce the public sector's responsibilities to providing key citizens' services and establish a legal framework to govern an increasingly privatised economy.
Tinubu, for his part, plans to implement his take on Roosevelt's New Deal, creating a wide-ranging programme of infrastructure development to create jobs, establish regional economic hubs to compete with Lagos, and promote agriculture in order to boost Nigeria's domestic food production and tackle fluctuations in basic commodity prices, which have significantly hampered Nigerians' spending power in recent years.
Notably absent from either candidate's programme, however, is any significant focus on anti-corruption initiatives, a prominent part of their predecessor Buhari's presidential campaign. Unlike Buhari, an ascetic who has never personally been involved in a major corruption scandal, both Abubakar and Tinubu have faced public scrutiny over the source of their significant wealth. The slow, if any, progress of Buhari's anti-graft initiatives will likely also have given the candidates pause when debating whether to make corruption a key campaign issue.
A victory for either Tinubu or Abubakar will likely present significant opportunities for domestic and international investors alike. Abubakar's widespread privatisation initiatives will likely see international groups enter Nigeria's infrastructure sector as main contractors or joint venture partners. Tinubu's New Deal, meanwhile, could also present opportunities for Nigerian or international contracting groups to undertake significant works. Faced with continuing opaque and often corrupt business environments, however, investors will need to continue to tread carefully in selecting partners, projects and investment targets in order to avoid unwanted reputational or integrity risk.
For more information on Aperio Intelligence's services in Africa, please contact pierre.lejeune@aperio-intelligence.com