07/03/2022
Sanctions Overview: restrictions imposed on Russia and Belarus since February 2022 in relation to Russia's ongoing invasion of Ukraine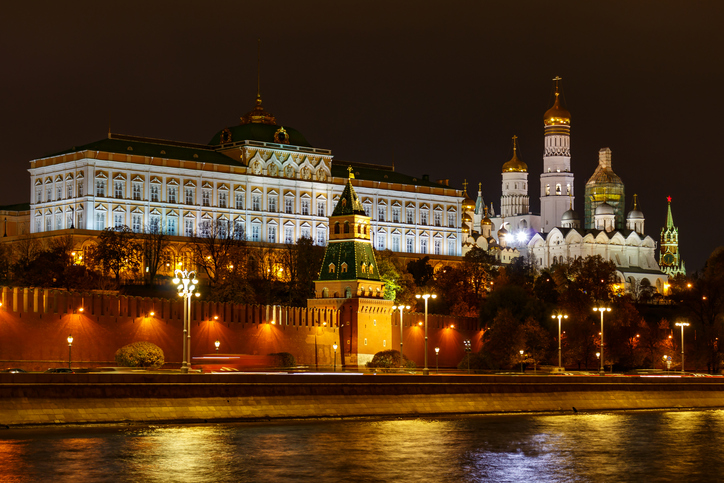 On 21st February 2022, Russia recognised the independence of two breakaway regions in eastern Ukraine, Donetsk and Luhansk. Western countries responded with new sanctions against both Russia and the two regions.
On 24th February 2022, following the entry of Russian military units into northern and southern parts of Ukraine and the beginning of hostilities, the EU, the UK, the US and other countries imposed additional sanctions, aimed at isolating Russia from the global economy. Belarus has also been subject to sanctions in relation to the country's role in facilitating the invasion.
The key sanctions imposed to date include the following:
The United Kingdom
On 22nd February, the UK designated five Russian banks and three individuals in response to the Russian Government's decision to recognise the independence of the Donetsk and Luhansk regions.
On 24th February, the UK announced targeted measures against members of the Russian elite, companies and financial institutions. Under these measures, Russian bank assets in the UK were frozen, Russian state-owned and key strategic private companies were prohibited from raising finance on the UK financial markets, over 100 companies and oligarchs close to Putin's regime were sanctioned, and restrictions were imposed on trade and export controls against Russia's hi-tech and strategic industries. Additionally, Russia's national airline Aeroflot was banned from UK airspace, and new restrictions were imposed to cut off wealthy Russians' access to UK banks.
On 25th February, the UK announced sanctions against President Vladimir Putin and Foreign Minister Sergey Lavrov. Their assets were frozen, and they were blocked from any future business in the UK.
On 26th February, the UK said that it would work to remove selected Russian banks from the SWIFT messaging system and prevent the Russian Central Bank from deploying its international reserves in ways that would undermine the impact of sanctions. The UK also said that it would take measures to limit the sale of citizenship (golden passports).
On 28th February, the UK designated Russian banks VEB.RF, Bank Otkritie Financial Corporation PJSC, and PJSC Sovcombank.
On 1st March, the UK imposed new sanctions on Belarus due to its role in the Russian invasion of Ukraine, targeting the Chief of the General Staff, three other deputy defence ministers, and two military enterprises. The UK also introduced new financial, trade and shipping sanctions. Russian ships were banned from UK ports, further UK individuals and entities were restricted from undertaking financial transactions with the Russian Central Bank, and Russia's sovereign wealth fund and its chief executive were sanctioned.
The European Union
On 23rd February, in response to Russia's decision to recognise the independence of the Donetsk and Luhansk oblasts, the EU sanctioned the 351 members of the Russian State Duma who voted in favour of the decision. The EU also sanctioned 27 additional individuals and entities, imposed restrictions on economic relations with the Donetsk and Luhansk oblasts, and restricted the ability of the Russian state and government to access the EU's capital and financial markets and services.
On 25th February, the EU froze the assets of Vladimir Putin and Sergey Lavrov, and imposed restrictive measures on members of the National Security Council of the Russian Federation and on the remaining members of the Russian State Duma who supported Russia's recognition of the self-proclaimed Donetsk and Luhansk 'republics'. The EU also imposed economic restrictive measures covering the finance, energy, transport and technology sectors and its visa policy.
On 28th February, the EU imposed an airspace ban on any aircraft operated by Russian air carriers and prohibited all transactions with the Russian Central Bank. It also imposed new sanctions on an additional 26 people and one entity.
On 2nd March, the EU suspended the broadcasting activities in the EU of the Russian state-owned outlets Sputnik and Russia Today, introduced a SWIFT ban for seven Russian banks, and imposed sanctions against Belarus in response to its involvement in Russia's military invasion of Ukraine.
The United States
On 21st February, the US imposed sanctions on the Donetsk and Luhansk oblasts.
On 22nd February, the US targeted specific Russian individuals and entities connected to the invasion.
On 23rd February, restrictions focused on transactions involving Nord Stream 2 AG were imposed.
On 24th February, the US sanctioned Russian and Belarusian entities and individuals. The sanctions targeted mainly financial services, Russia's top financial institutions, state-owned entities, and members of the Russian elite.
On 25th February, Vladimir Putin and three other senior Russian officials were sanctioned. These sanctions included asset freezes and travel bans.
On 28th February, the US blocked any assets of the Central Bank of Russia and its affiliates held in the US or by US persons, regardless of their location.
On 3rd March, the US extended its sanctions regime to target additional individuals close to the Kremlin, including Alisher Usmanov, Nikolai Tokarev, Dmitri Peskov, Boris Rotenberg, Arkady Rotenberg, Sergei Chemezov, Igor Shuvalov, and Yevgeniy Prigozhin, as well some of their family members. Additionally, the US sanctioned seven Russian entities responsible for spreading ""false narratives that advance Russian strategic objectives and falsely justify the Kremlin's activities".
Other sanctions regimes
Sanctions have also been imposed by countries including Switzerland, South Korea, Japan, Canada, Taiwan, Australia, Norway, and New Zealand.
The traditionally neutral Switzerland decided to adopt EU sanctions against Russia on 4th March. Japan targeted Russian financial institutions and military equipment exports, South Korea restricted exports of strategic items and blocked several Russian banks from SWIFT. Canada sanctioned 62 individuals and entities linked to the Russian elite and major banks, and cancelled all export permits. Taiwan focused on export controls, Australia targeted high-profile individuals in Russia and Belarus, and New Zealand imposed travel banks and prohibited trade with Russia's military and security forces. On 27 February, Norway's sovereign wealth fund was instructed by the Norwegian government to freeze all new investments in Russia and to begin unwinding its existing Russian holdings.
Russia's response
In response to international sanctions, Russia adopted restrictive measures against the US and other countries. From 1st March, Russian exporters were obliged to sell 80 % of foreign currency received from foreign trade contracts. They must also sell 80 % of foreign currency credited from 1st January 2022.
Additionally, Russian residents are prohibited from lending to foreigners in foreign currency, and are unable to put foreign currency in their accounts and deposits in foreign banks. Russian residents are also banned from transferring funds through electronic payment instruments issued by foreign payment service providers without opening bank accounts.
As the Russian government continues to escalate its aggression against Ukraine, further sanctions and restrictions are likely to be announced in the coming days. We continue to monitor the situation closely and assist our clients with ensuring they comply with the new measures, including by:
Untangling complex beneficial ownership schemes
Ensuring ongoing monitoring of sanctions exposure for specific targets
Reviewing existing relationships to identify sanctions exposure
About us:
Aperio has decades of collective experience working in Russia. To date, we have advised many financial services and corporate clients on managing their exposure to Russia, both in terms of their overall strategy to the region, and in relation to individuals and corporates from the region. We work closely with senior management, compliance, and legal teams with the ultimate objective of minimising legal and reputational risks.
Contact:
Veronika Konecna, Head of Russia, CEE&CIS veronika.konecna@aperio-intelligence.com
George Voloshin, Head of Paris Branch george.voloshin@aperio-intelligence.com