01/10/2021
The 2021 State Duma Elections: Implications for Russia's media landscape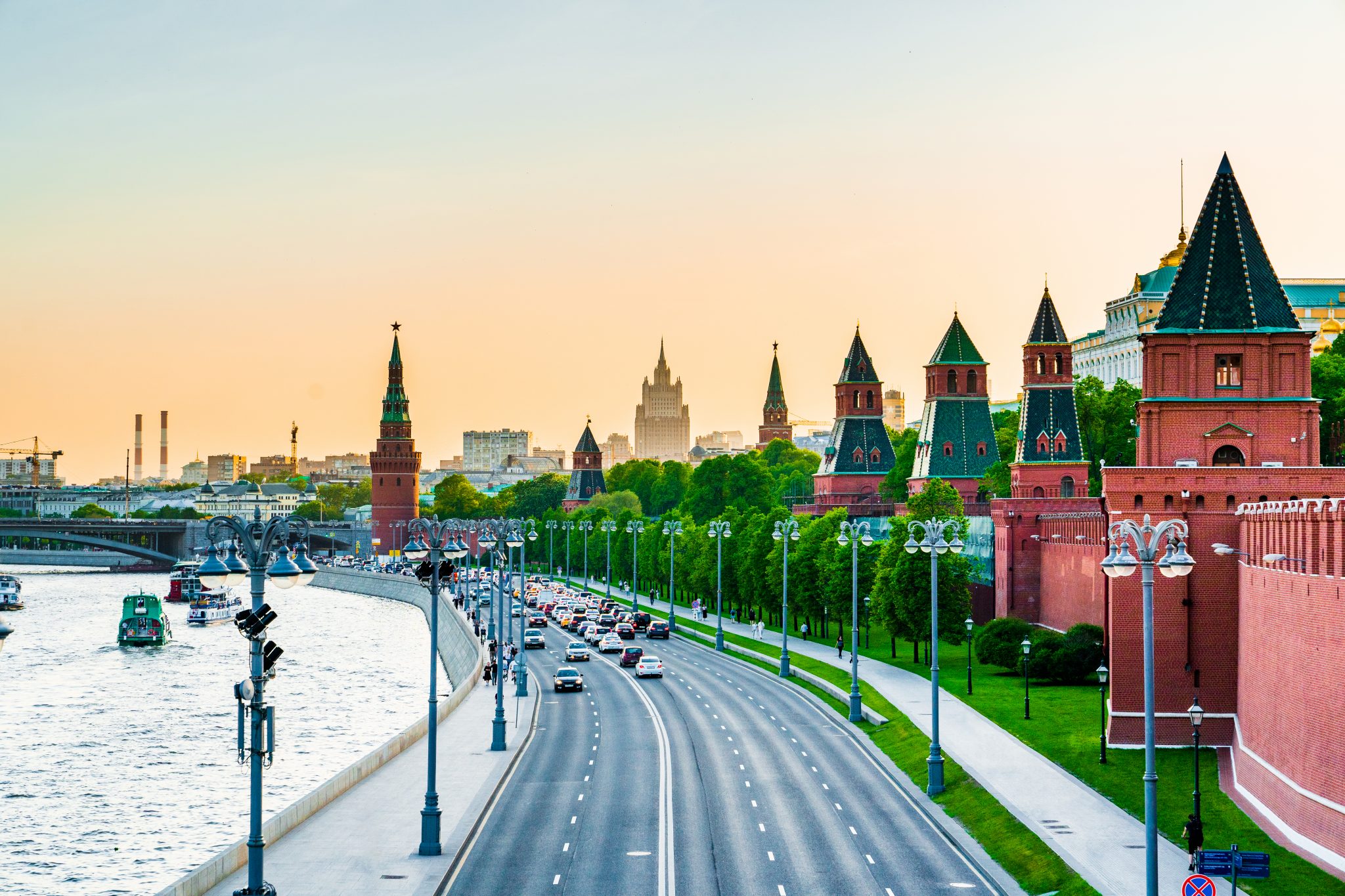 Key takeaways:
In the months leading up to the 2021 State Duma elections, the Kremlin targeted independent media outlets and political activists operating online
Declining popular support for President Vladimir Putin and the ruling United Russia party is likely to prompt further crackdowns on independent media and restrictions on public access to information in Russia
The deteriorating media landscape will create more operational, reputational and compliance risks for foreign businesses operating in Russia
Russia's ruling party, United Russia, claims to have secured a supermajority in the new convocation of the State Duma, the lower house of the Russian parliament, in a three-day vote held on 17-19 September. The elections have been described by Russian opposition politicians and independent monitoring organisations as the most repressive and fraudulent in the history of modern Russia.
One of the main results of this repressive political campaign was the deterioration of Russia's media landscape. In the months predating the elections, the Kremlin targeted the few remaining independent media outlets, most of whom had only managed to survive until 2021 by operating in the digital space anyway.
Yet, even after United Russia's official victory in the legislative elections, it is unlikely that the Kremlin will loosen its grip on the media. Popular support for both United Russia and Vladimir Putin, who relies on the party to both legitimise and facilitate his rule in Russia, continues to decline, according to various opinion polls, even while Putin is planning to be re-elected as Russia's president for six more years in 2024.
Crackdown on the internet
Since the start of Putin's rule, repression against journalists was mainly targeted at traditional media outlets, including the crackdown on business newspaper RBK in 2016 or television channel NTV in the early 2000s. Such outlets were then considered as being of strategic importance to control the country's political discourse. NTV was previously known for its vocal criticism of the government, but was converted into a loyal propaganda outlet during the late 2000s and is currently owned by state-controlled gas company PAO Gazprom. RBK remains one of Russia's leading business outlets, but has stopped investigating Putin's close allies and family members.
However, the Kremlin switched its focus to the internet before the 2021 State Duma elections amid the growing popularity of online news sources in Russia. Surveys conducted by independent sociological centre Levada indicate that, in 2020, the combined number of people receiving most information from online outlets and social media surpassed the number of those who relied on television, which for years had been the unrivalled citadel of Russian state propaganda.
These indicators, coupled with the rapidly decreasing popularity of United Russia, prompted the Kremlin to react. In March 2021, Russian media watchdog Roskomnadzor threatened to ban Twitter on the pretext of the social network's alleged failure to remove illegal content. Roskomnadzor also began to slow down the data traffic on Twitter in Russia and fined the social network on several occasions, over RUB 45 million (~ GBP 460,000) in total, as of September 2021. Despite not being among the most popular social networks in Russia, Twitter has been widely used by Russian journalists and political activists as a tool to report on mass events, including protest rallies. Roskomnadzor's demands reportedly included removing the accounts of independent media outlets. Roskomnadzor announced that by May Twitter had complied with most of its demands and removed over 90% of the content in question. As a result, Roskomnadzor stopped slowing down Twitter's traffic in Russia.
Between April and August 2021, Russia's Ministry of Justice designated a number of independent online outlets as "foreign agents", demanding that they self-label every piece of their reporting as such and file a large number of corporate disclosures. These media outlets include popular news website Meduza, investigative portal iStories and TV Rain, a channel that generated most of its views and profits from online streaming. The "foreign agent" label has significantly complicated their ability to generate profits from advertising due to reputational concerns and fear of arbitrary prosecution while incurring additional costs associated with an increased amount of paperwork.
Several other independent news and investigative outlets, such as Proekt Media, Open Media and MBK Media, were forced to shut down due to being linked to foreign "undesirable organisations" such as Mikhail Khodorkovsky's London-based Open Russia by the Prosecutor General's Office. In accordance with Russian legislation, such links can be punished by fines or significant prison sentences for individuals involved if the designated organisations fail to dismantle in a timely manner.
The laws on both "foreign agents" and "undesirable organisations" had been introduced by the previous convocations of the State Duma to designate opposition NGOs, media outlets or even natural persons. The "foreign agent" label may be used against Russia-registered entities and Russian citizens, while the law on "undesirable organisations" can only be applied against foreign entities. Non-compliance with both laws risks criminal prosecution.
The Kremlin's attempts to take a greater degree of control over the internet appear to have intensified since the elections. On 29 September, Roskomnadzor threatened to block YouTube, one of the most popular social networks in Russia, if it does not reinstate two German-language channels run by Russia's state-funded propaganda outlet Russia Today. The two channels were previously banned by YouTube for violating the platform's Covid misinformation rules.
The Smart Voting factor
In recent years, Putin's political rivals have managed to successfully take advantage of the growing popularity of online sources. Russian opposition leader Alexei Navalny has been championing the online campaign against Putin and United Russia for over a decade. He gained prominence as an anti-corruption advocate, while his video investigations into high-profile corruption cases have been watched hundreds of millions of times on his YouTube channel. In 2017, TIME magazine included Navalny in its list of the 25 most influential people on the internet for "breaking through the Kremlin's information blockade".
Despite the fact that Navalny and his allies have effectively been banned from participating in any elections in Russia since 2013, they have managed to find a way to convert their online influence into political action on the ground. In 2018, Navalny's team developed a tactical voting strategy called Smart Voting. During major elections in Russia, Smart Voting provides recommendations consisting of various candidates who have the best chances of winning against United Russia candidates in their respective constituencies. The system relies on several online platforms, including a smartphone app, a website and social media chatbots, to disseminate its recommendations to Navalny's supporters and unaligned Putin opponents.
After Smart Voting claimed its first major victory during the 2019 Moscow City Duma elections, the Kremlin invested significant efforts in fighting against Navalny, both online and offline. The opposition politician survived a nerve agent poisoning in August 2020 and was subsequently imprisoned on charges widely regarded as trumped-up in January 2021. In July 2021, Navalny's Anti-Corruption Foundation was designated an "extremist organisation" and dissolved by the Moscow City Court.
Since then, the designation of Navalny and his allies as "extremists" has been used by Russian authorities as a pretext to block public access to the Smart Voting platforms online. Roskomnadzor began blocking the Smart Voting website on 6 September 2021, days before the State Duma Elections. On 17 September, the first day of voting, Apple and Google removed the Smart Voting app from their online stores in Russia at the demand of Russian law enforcement authorities. The New York Times journalists later reported, citing an anonymous insider familiar with Google's decision, that Russian authorities had threatened to prosecute Google's Russia-based employees if the company did not comply with their demand.
In addition to the threats of criminal prosecution, commercial litigation has been used as a way to censor major search engines, including Google and the popular Russian search engine Yandex. In the summer of 2021, more than two years since the launch of Navalny's Smart Voting strategy, a low-profile Russian wool producer OOO WoolInterTrade registered the Smart Voting trademark as its own and filed lawsuits in a Moscow court against Google and Yandex, demanding that they stop displaying Navalny's Smart Voting website in their search results. On 7 September, Yandex complied with these demands and removed all references to Smart Voting from its search results. Google does not appear to have complied with these demands to date.
Implications for doing business in Russia
The Kremlin's crackdown on the internet and independent online media hinders access to information and raises multiple concerns relating to the safety of doing business in Russia, including operational, reputational, integrity and compliance risks.
The day-to-day operations of most businesses nowadays rely on cloud solutions and uninterrupted access to various online sources. However, in its fight against dissent, the Kremlin is willing to disrupt these services. During the State Duma elections, one of the frontiers of the Kremlin's fight against the Smart Voting recommendations involved restricting access to a Google Doc file published by the Navalny team. On 16 September, one day before the elections, Russian mobile networks temporarily blocked the whole Google Docs service in Russia, reportedly at the demand of Russia's law enforcement, affecting millions of users, both private and corporate.
Russia's increasing online media censorship and lack of independent sources of information will further complicate anti-money laundering compliance checks for Western financial institutions willing to operate in Russia or work with Russian counterparts. In addition, access to information from primary sources has been increasingly complicated in recent years. For instance, Russia's Unified State Register of Rights on Real Estate and Transactions has repeatedly been reported to have erased the names of public officials from its filings, hiding their ownership of luxury properties in Russia.
In the coming years, many Western businesses operating in Russia are likely to face the dilemma of how to continue their operations in Russia and avoid serious reputational damage pertaining to their complicity with repressive laws and orders from the Russian state. For instance, Google and Apple's decision to comply with the demand to remove Navalny's Smart Voting app from their online stores in Russia was subsequently criticised by mainstream international press and in social media. There is also reportedly growing discontent within Google in connection to this decision.
Such complicity might become even more problematic if Western countries, particularly EU member states, the UK and the US, decide not to recognise the 2021 State Duma elections as legitimate. The European People's Party, the EU parliament's largest bloc, has already called on other factions of the parliament to do so on the grounds of reported mass election fraud as well as repression against opposition candidates and independent media during the election campaign.
IT companies are also attracting increased attention from Russian law enforcement authorities as part of the Kremlin's wider fight for control over the internet. This, in turn, makes it difficult for businesses and media organisations to access the internet securely, without it being monitored, manipulated or disrupted. Most recently, on 29 September 2021, Ilya Sachkov, the Russian CEO and founder of Singapore-headquartered cybersecurity company Group-IB, was arrested in Moscow over treason charges. Russian treason cases have been widely criticised by independent lawyers and human rights NGOs as highly non-transparent and often politically motivated.
Taking into consideration the new political reality and the Kremlin's willingness to keep a tight grip on the internet until the presidential elections in 2024, foreign businesses will need to re-consider their risk mitigation strategy in Russia. For Russia-focused researchers, lack of information has never been an issue. Quite the opposite, the main challenge has often been to differentiate between genuine media reports on the one hand and "kompromat", disinformation, and propaganda campaigns on the other. As the media landscape continues to change, it will be even more important to be aware of the background and reliability of information sources.
By Dmitri Gorelov, Senior Analyst at Russia, CEE & Central Asia practice, Aperio Intelligence