19/05/2021
Aperio webinar: The impact of Unexplained Wealth Orders on the UK's financial and property sectors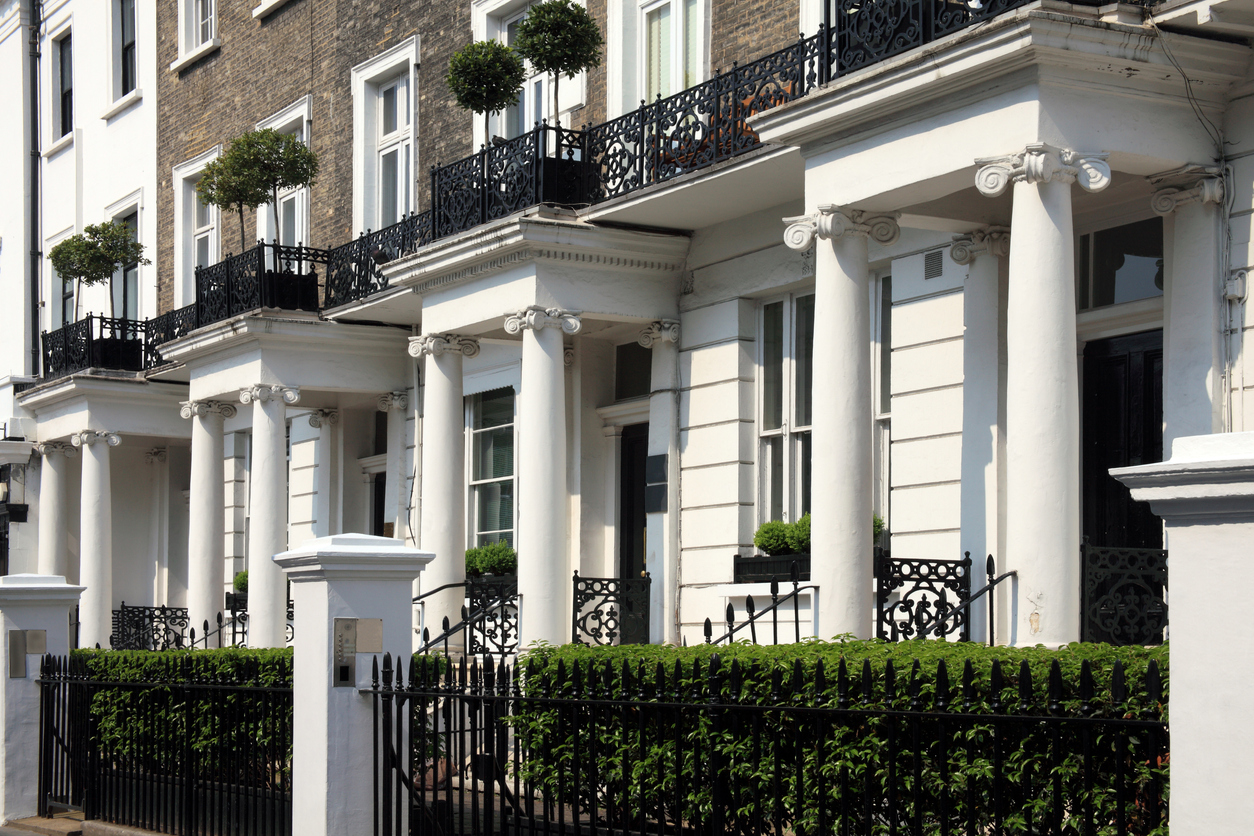 On 12 May, Aperio Intelligence held a webinar on the impact of Unexplained Wealth Orders on the UK's financial and property sectors. We were very pleased to welcome Anti-corruption campaigner Roman Borisovich, Peters & Peters partner Anna Bradshaw, and the editor of Financial Times House & Home Nathan Brooker as panellists. The webinar was chaired by Veronika Konecna, head of Aperio's Russia, CEE and CIS practice.
A recording of the webinar is available here and an audio version here.
Background
The UWO is an investigative tool available to UK authorities, with effect from January 2018. It can be used to target anyone with an interest in property worth in excess of £50,000 who is, or who is connected with, either a Politically Exposed Person (PEP) outside the European Economic Area, or someone reasonably suspected of being involved in serious crime.
The UWO was introduced to help tackle the perceived influx of dirty money into the UK and was greeted enthusiastically by the media and the public.
However, the UWO is simply one of several investigative tools available to UK authorities and so far it has only been used in four cases, as far as we know. Perhaps the expectations created by the initial enthusiasm were too high. It is clear that the UK still has a lot of work to do to be able to successfully fight money laundering.
Key points
In his presentation, Roman Borisovich highlighted the significance of offshore corporate structures as a vehicle for money laundering in the UK. He pointed out that a large number of properties in the country are owned via offshore jurisdictions and, until there is a law that requires these companies to disclose their ultimate beneficial owners (UBOs), it will remain difficult to successfully tackle money laundering. He also highlighted that UWOs were introduced despite the continued absence of legislation around transparency of ownership.
Anna Bradshaw's presentation focused on the legal aspects of UWOs. She noted that they have been used much less frequently than had been expected, perhaps because of the high costs of pursuing unsuccessful UWOs, but, more importantly, she highlighted that an UWO may not be the most appropriate tool to use in many civil recovery investigations. Civil recovery proceedings can still be successfully pursued using other tools, such as more conventional disclosure orders. However, UWOs can potentially be very useful if deployed at the right time and under the right circumstances. One of the most helpful aspects of UWOs is the reversed burden of proof, meaning that if no information is provided by the target, there is a presumption that the property in question has been obtained (directly or indirectly) through unlawful conduct and is recoverable as such, unless proved otherwise. Anna views the introduction of UWOs as a symbolic exercise to signal the UK's commitment to asset recovery. However, she noted there would nevertheless be room for improvement, including most obviously by expanding the definition of a PEP to also include those exercising prominent public functions in the UK and in the EEA (i.e. domestic and EEA PEPs).
Nathan Brooker focused on the property industry and the significance of tightening regulation over the last 15 years. He noted that it was difficult to assess the impact of UWOs on the sector. Anti-corruption campaigners and financial crime experts estimate that UK property bought with suspicious funds is worth billions of pounds. While the current regulation is more robust and requires property agents to carry out due diligence on sellers and buyers, Nathan noted that the quality and thoroughness of these checks is often questionable. UK property agents, like financial institutions, are required to file so-called Suspicious Activity Reports (SARs) but in the last year the NCA received just over 800 SARs from property agents, compared to over 430,000 reports filed by banks. Where property agents do report suspicious activity, the quality of the reporting is often insufficient. Nathan also added that, whilst there have been several fines imposed against property agents, these are often very low compared to the commissions agents can earn from selling prime real estate in London's most expensive locations.
The pandemic has also made due diligence more difficult as face-to-face meetings with clients have not been allowed. Additionally, fraudulent behaviour may be less likely to be detected and reported in a remote working set up. The significant trends highlighted by Nathan included an increase in sales of property worth over GBP 5 million since the start of the pandemic. And while many properties continue to be owned by offshore companies, this type of structure is reportedly no longer recommended by most lawyers.
Conclusion
While the introduction of UWOs and other AML initiatives is certainly welcome, it is clear that there remains significant room for improvement. In order to address money laundering in a meaningful way, both financial institutions and property agents are expected to put significant efforts into identifying and verifying not just their clients, but also the source of their funds and wealth, and report any issues to the authorities.
Aperio Intelligence provides due diligence, investigations, strategic intelligence and ESG services throughout Russia and the CIS and CEE region. We work on behalf of financial institutions, investors, leading corporates, sovereign wealth funds and law firms to provide insightful intelligence and accurate analysis, supporting critical business decisions.
Veronika Konecna is the head of Aperio's Russia, CIS and CEE team. She leads complex due diligence projects with a focus on politically exposed individuals, high-net-worth individuals, and sanctions. She has worked on numerous investigations and due diligence projects covering state-owned entities and individuals close to local political elites. She is a Certified Fraud Examiner (CFE) and is fluent in Russian, Czech, and Slovak.
Contact: Veronika.Konecna@aperio-intelligence.com