09/03/2021
Firms face deforestation laws to tackle environmental and human rights risks in the Amazon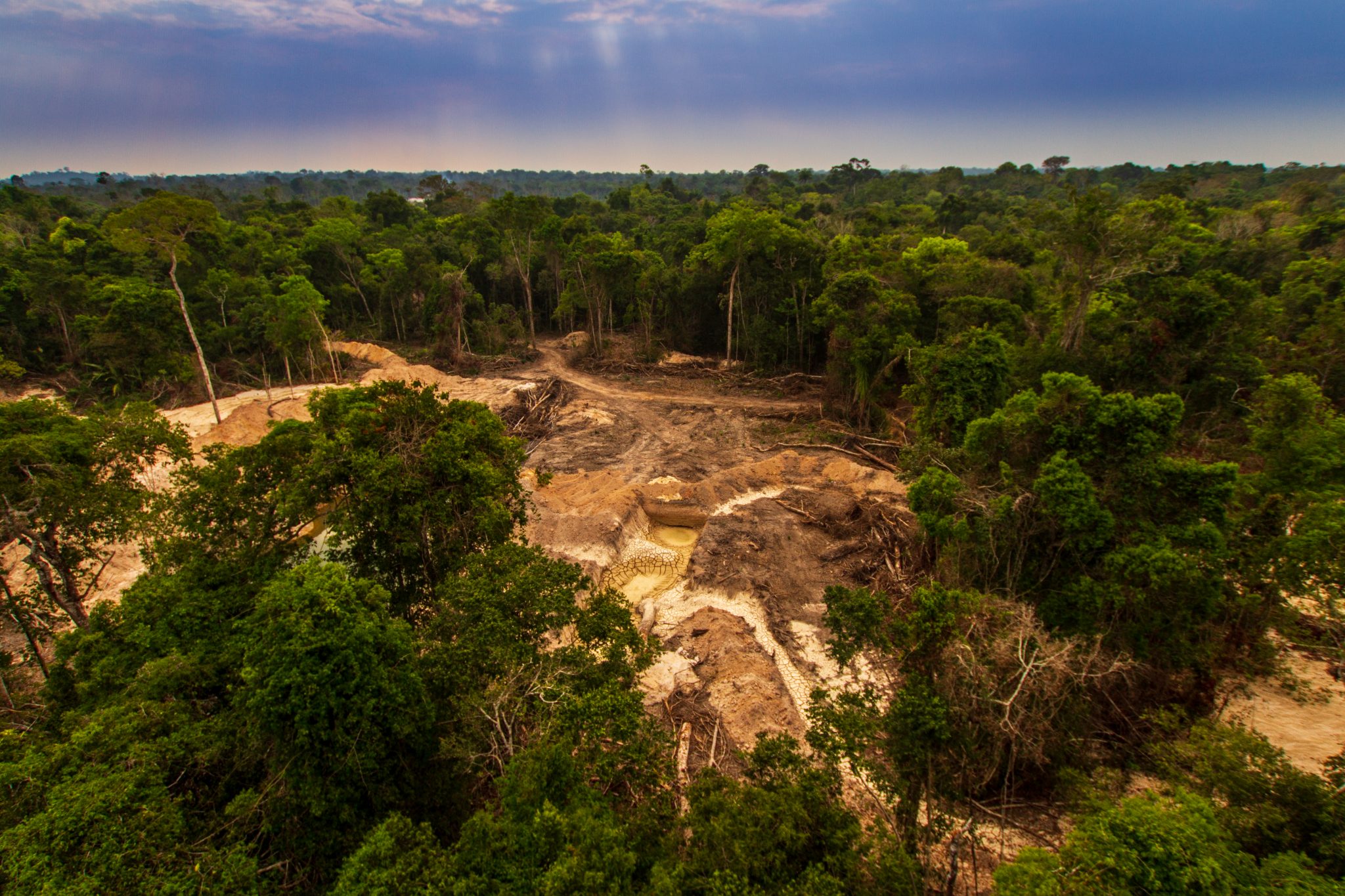 Last month Bloomberg reported on research by the campaign group Reporter Brasil which calls out large European companies who sell meat originating from slaughterhouses or "feeder" farms linked to the destruction of the Amazon rainforest and human rights abuses against indigenous peoples.
It is also reported that a group of 11 indigenous groups in the Amazon are using France's Corporate Duty of Vigilance Law to sue the French supermarket chain Casino for allegedly sourcing beef that is linked to deforestation.
Reporter Brasil's work follows similar conclusions by the investigative non-profit Global Witness which accuses large Brazilian meat traders JBS, Marfrig and Minerva of sourcing cattle from deforested Amazon land. Global Witness has also implicated high street names such as Sainsbury's, Burger King, Subway, and Nestlé for failing to demand full transparency from their suppliers, who include Brazilian meat traders. Meanwhile the meat companies themselves receive financial backing from the likes of Barclays, Morgan Stanley and Santander, Global Witness says.
Both the Brazilian meat traders and distributors that sell direct to European markets have made commitments not to source cattle or beef from ranches that are responsible for deforestation in the Amazon. However, progress on delivering on such pledges has been limited, prompting a drive from campaigners towards effective regulation that would force companies to act.
New deforestation laws
Campaigners advocate that the most effective route to cleaning up supply chains rooted in the Amazon would be to implement regulation that compels corporates and financial institutions to scrutinise their partners effectively. To this extent, several legislatures have listened, and a raft of new laws appear to be on the horizon.
Legislation being brought in under the UK's new environment bill will require businesses to conduct due diligence to demonstrate that the land used to produce their commodities was not deforested illegally. While this is a significant step, the law will not apply to banks who finance associated industries and will only cover deforestation that is actually illegal in the country of origin. In effect, this may mean that it covers only about half of all global deforestation activity.
Other countries are following France's lead with its Corporate Duty of Vigilance Law and bringing forward legislation that mandates companies across industries to conduct effective supply chain due diligence on human rights and environmental issues. On 3 March, the German cabinet approved a draft Supply Chain Act which forces large companies to do so or face fines.
The most significant action on deforestation has been put forward in a report that was adopted by the European Parliament in October 2020. The report advances the idea of making supply chain due diligence mandatory for all companies that sell goods into the EU and for banks that finance any of the associated activities through the full extent of value chain, including the production, processing or marketing of any products associated with deforestation.
The European Parliament report also envisages incorporating elements of what are currently voluntary human rights standards, such as the United Nations Guiding Principles on Business and Human Rights (UNGPs) or the Equator Principles, into formal legislation. Under such a proposal, victims of human rights abuses associated with illegal clearance of the Amazon would be able to pursue civil liability against an international company and seek a remedy for any harm suffered. Equally, legislation could protect communities by only granting access to companies who have their Free, Prior and Informed Consent (FPIC).
Pressure from the US
Alongside developing European legislation, multinationals are also facing pressure from the US to ensure their supply chains are free from forced labour and human rights violations. Indeed, when it comes to measures to protect the Amazon and its indigenous people, parallels can be drawn with those taken against widespread forced labour and poor working practices in China, or more specifically, the country's western region of Xinjiang.
Local Uighurs and other ethnic minority groups in Xinjiang are held in what the US has described as forced labour camps where they produce a range of textile and technology products for the western market.
For years multinationals have sought to distance themselves from poor labour conditions and unscrupulous suppliers in China. But recent US sanctions and a ban on the import of items made in or sourced from Xinjiang, as well as domestic legislation such as France's Corporate Duty of Vigilance Law, are prompting companies to actually scrutinise their supply chains. Many are now looking for alternative markets to source their products.
Limits of consumer power
As ESG rises sharply up the investor and corporate agenda, much is made of the power of the consumer and investors, as opposed to regulation, to drive out harmful corporate practices. However, the actual evidence for this appears mixed. In the high-end electric vehicle market, for example, leading car manufacturers are meticulously adjusting their supply chains for critical materials like cobalt so they can be fully transparent with a sustainability-conscious customer base.
On the other hand, for everyday items such as food and clothing, evidence of a more ethically minded consumer, in general, is less clear. Last July, the fashion retailer Boohoo was rocked by a crisis that amounted to fostering modern slavery within its UK-based supply chain, causing almost £2bn to be wiped off the value of the company. An independent review upheld allegations of unacceptable working practices and underpayment of workers in its supply chain, however, Boohoo resolved to address the issues and was trading at almost pre-crisis levels again by the end of September. Relying on consumer choice as a self-regulating force would therefore appear to have its limits.
Conclusion
Reversing the destruction of the Amazon is a global priority and as the 2020s gain pace, the food industry – alongside clothing, vehicle and electronics manufacturers – is set to face continued pressure to demonstrate transparent and ethical supply chains.
It is relatively easy for companies to talk about having adopted the UNGPs and other international standards on human rights and environmental risk. But when regulation demands these standards are implemented to the letter, there is often still a lot of work to be done.
By Simon Jennings, Head of Africa and ESG Services at Aperio Intelligence
simon.jennings@aperio-intelligence.com
Like this post?
Stay up to date with our latest insights, news, upcoming events, and Financial Crime Digest publications.