08/02/2021
Estonia's new coalition government: a continuation of previous policies?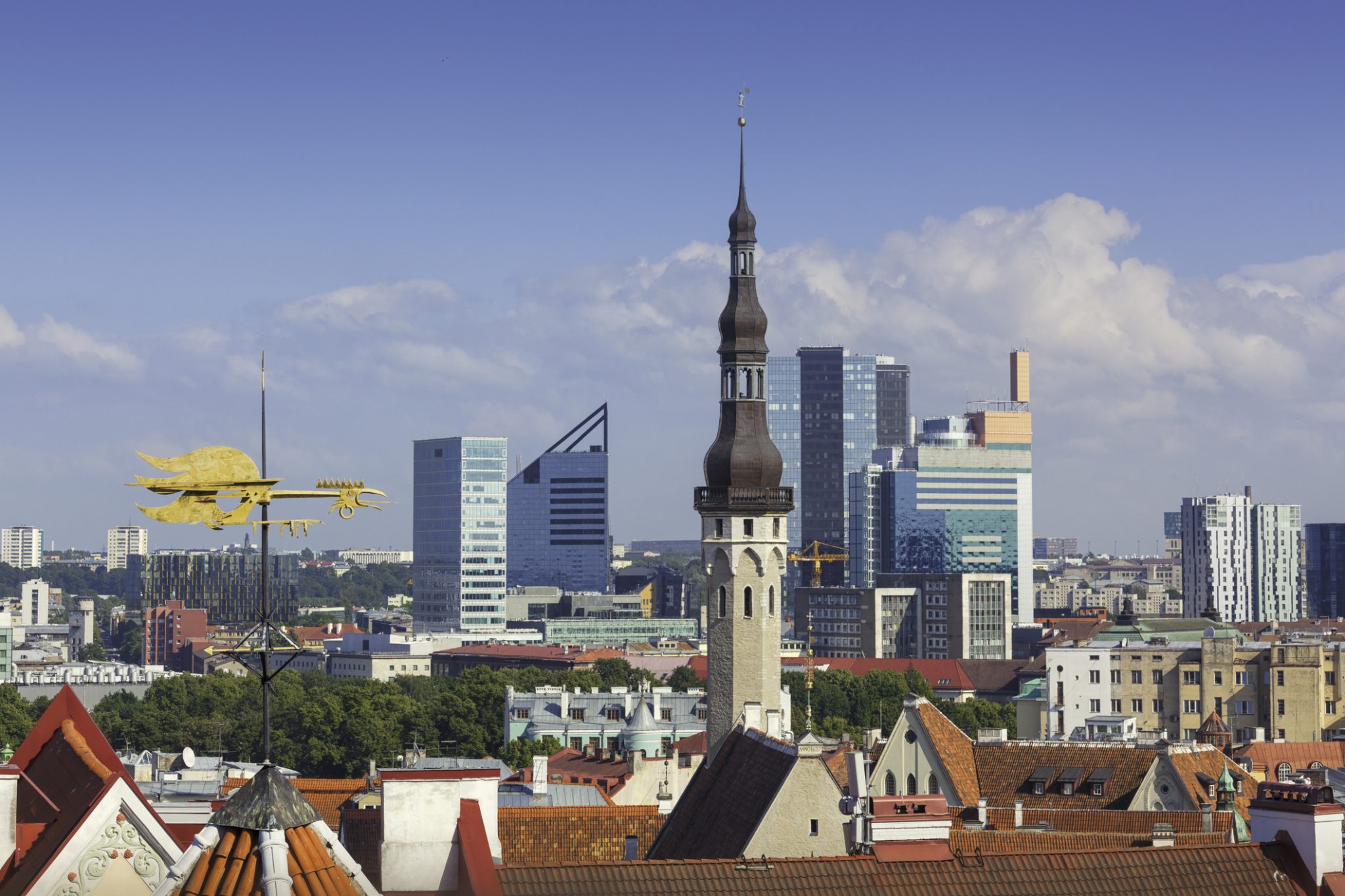 On 26 January, Kaja Kallas was sworn in as the first female prime minister of Estonia after her liberal Reform Party formed a coalition with the centre-left Centre Party of former Prime Minister Jüri Ratas. The new government replaces the previous coalition between the Centre Party and far-right and conservative parties which collapsed following a corruption scandal earlier that month. Estonia is currently the only country in the world to have both a female prime minister and president (Kersti Kaljulaid has been president since October 2016). Seven of the new government's 15 ministers are also women while eight are in their 30s or 40s, including the 43-year-old Kallas.
The new government is unlikely to usher in a radically new policy landscape. Its priorities include resolving the Covid-19 crisis, banning further public investment in fossil fuels, and continuing the country's digitalisation efforts. However, it has pledged to reverse the key policy of the previous coalition and will not define marriage strictly as a union between a man and woman, an issue that has been the subject of heated debate in Estonian society.
The new coalition has generally steered clear of sensitive issues in order to achieve a compromise between the two parties. Matters such as language policy, for example, were not mentioned in their agreement. Kallas' Reform Party has previously campaigned for the exclusive use of Estonian in secondary schools for Estonia's Russian-speaking minority, while the Centre Party wishes to preserve Russian as their main teaching language. In general, while the previous coalition focused on foreign and security policy as well as conservative family values, the new government appears to be more focused on maintaining the attractive business environment, in particular reduced bureaucracy for local businesses and foreign investors. However, on a significant number of issues, such as spending 2% of GDP on defence and keeping a balanced budget, Kallas' government appears to be following a similar path to the previous coalition.
Anti-money laundering regulations
The new coalition is also looking to prioritise the development of anti-money laundering regulations and wider measures to combat financial crime. Estonia is a nation of just 1.3 million people situated between Russia and Scandinavia, regions which both strongly influence local business and politics. Finland and Sweden are Estonia's main export markets and the source of significant foreign investment. In recent years, the country has been at the epicentre of several money laundering scandals involving Nordic banks, with suspect money from Russia and former Soviet states moving into the EU banking system through their Baltic branches. Three big Nordic banks (Denmark's Danske Bank and Sweden's Swedbank and SEB) have been fined by their national authorities for breaching anti-money laundering regulations and all of them remain under investigation by local and US law enforcement. Separately, on 21 January, Estonia's Central Bank published a press release announcing that it and eight other Nordic and Baltic countries were engaging with the IMF to counter money laundering and terrorist financing.
Restoring Estonia's image abroad
Some sections of Estonian society will be looking to the Kallas government to improve the country's reputation internationally. Liberal values in Estonia were put to the test under the previous government following the sudden rise of the far-right populist Conservative People's Party (EKRE). Estonia-based tech companies and start-ups have expressed concerns that the EKRE has done "immeasurable" damage to the country's reputation after several diplomatic blunders. In December 2019, President Kaljulaid had to apologise to Finland, after EKRE's leader and interior minister Mart Helme, called Finland's newly-elected prime minister, Sanna Marin, a "salesgirl". Helme eventually resigned in November 2020 after referring to US President Joe Biden and his son as "corrupt characters". This statement came just weeks after he had suggested that Estonia's gay population should move to Sweden.
Estonia prides itself on having more start-ups per head than any other country in Europe, including its four billion-dollar 'unicorns': Skype, Playtech, Transferwise, and Bolt. Start-ups have emphasized that EKRE's rhetoric has made it more difficult to recruit foreign workers, something which Estonia relies heavily on in its growing IT sector. Consequently, repairing the country's image will therefore be one of the most important tasks for the new liberal government.
Ongoing corruption issues
Another reputational challenge for the new government is the ongoing corruption investigation into the Centre Party over a EUR 39 million pandemic relief loan issued to a real estate developer. The scandal led to the collapse of the previous coalition and former Prime Minister Ratas' resignation in early January. The Centre Party and five individuals, including the party's secretary-general Mihhail Korb, are now the subject of a criminal investigation into their agreement with an Estonian businessman to back a pandemic relief loan in return for a donation of up to EUR 1 million to the party.
The scandal follows several previous allegations of corruption concerning the Centre Party's own financing. For instance, in 2010, former party leader, Edgar Savisaar, allegedly requested EUR 3 million for the party from the then-head of Russian railways, Vladimir Yakunin. Separately, Savisaar came under criminal investigation in 2015 for corruption, large-scale money laundering, and accepting illegal political contributions from a number of Estonian businessmen, although criminal proceedings were dropped on medical grounds in 2018.
What will happen next?
Estonia's new government signals a shift towards a more diverse and inclusive set of values. However, it is likely to come under pressure from EKRE in the run up to the next general election in 2023. Recent polling puts support for EKRE at 17%, behind only the two ruling parties.
While Estonia has emerged as a start-up and technology hub, those who have not benefited feel that the country's digital success story has favoured only urban dwellers and business magnates, leaving the less educated and rural communities behind. The new government has said that it wants to reduce these social and economic inequalities however its liberal policies, coupled with a female leader, may lead to further discomfort among more conservative social groups.
In its fight against financial crime, the new coalition has pledged to work with Transparency International Estonia to prevent corruption and increase transparency in public administration. Its priorities include strengthening the Political Parties Financing Surveillance Committee in order to limit the conflicts of interest of public officials. But Kallas' government will need to act quickly if it's to be seen to be addressing the allegations of corruption against the Centre Party and containing political corruption more broadly.
By Kart Botos, Analyst at Aperio Intelligence