16/11/2020
Countering terrorism in 2020: thwarting attacks while averting a clash of civilisations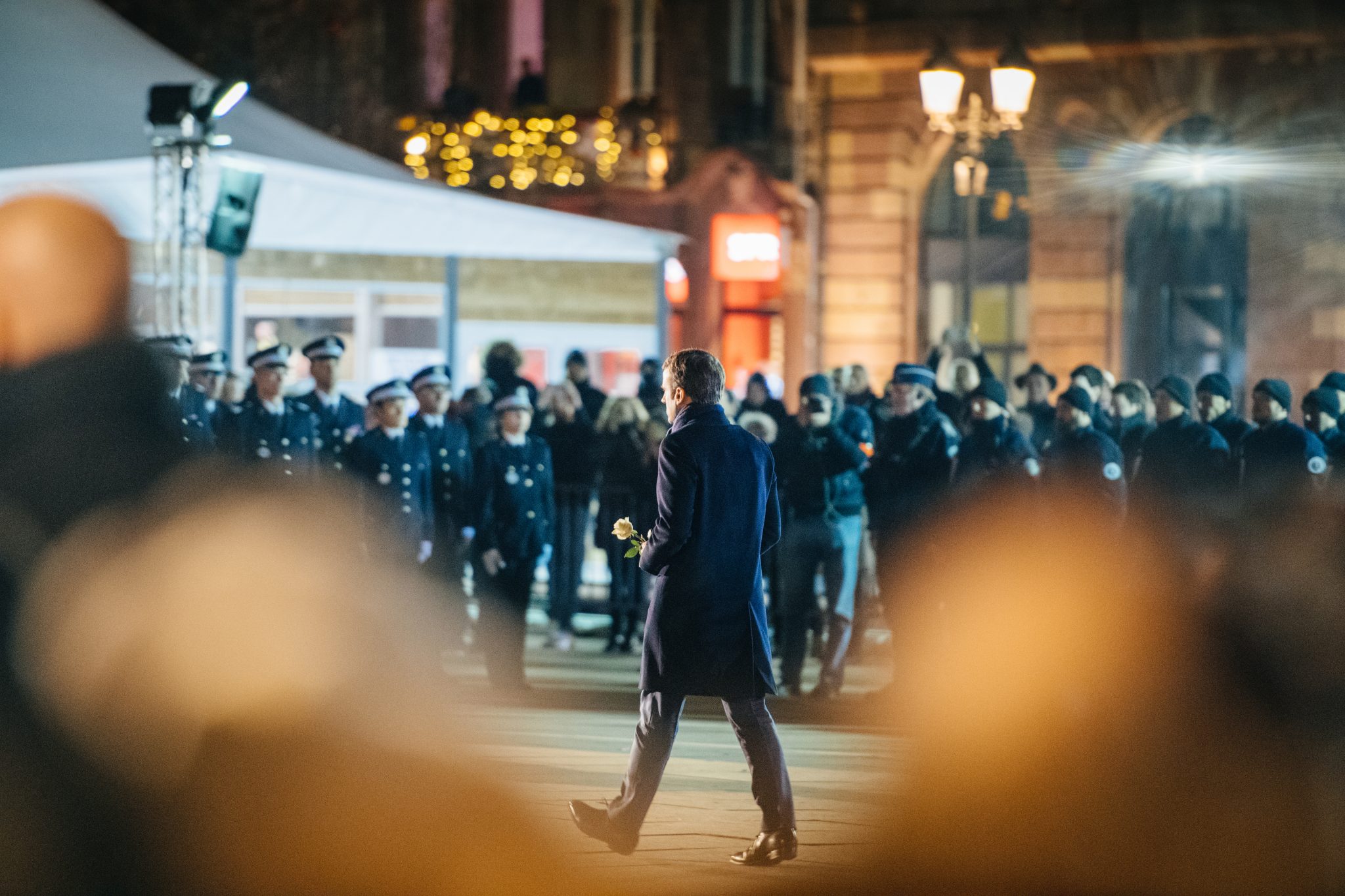 Nearly twenty years on from the September 11th attacks, countering terrorism remains a complex and multi-layered business. On one level, despite the evolution of threats and the proliferation of terrorist actors, the overriding objective for the police, security and intelligence services has remained relatively stable: preventing the next attack by monitoring the activities of those most likely to commit them. But once we move away from the front lines, we enter the more nuanced and challenging realm of political discourse, community cohesion, and beliefs. French President Emmanuel Macron's response to the barbaric terrorist attacks across France in late October has once again shone a spotlight on the importance of political rhetoric and our leaders getting their response right. A failure to do so risks either stigmatising communities at home or generating popular anger overseas, or both, with potentially damaging effects for commercial interests and the national brand.
Leveraging finite resources on the front lines
On the front line, effective front-line counter-terrorism strategy hinges on the ability of the police, security services and intelligence agencies to leverage finite resources against the most critical threats to public safety. For those involved in tracking and investigating individuals and groups who pose a danger to life, there are two key areas of focus: intent to carry out an attack and ability to do so. In democratic societies, since it is impossible to monitor everyone who might pose a threat– from right-wing extremists to those inspired by a warped understanding of Islam – there has to be a sophisticated triage. The ineluctable reality, as senior Western intelligence chiefs have warned on numerous occasions, is that some attacks will continue to get through the net. Questions will be asked about whether the Austrian authorities could have kept a closer eye on Kujtim Fejzulai, the Vienna gunman and known ISIS sympathiser who had served jail-time for attempting to cross into Syria. But in France, the perpetrators of the Paris and Nice attacks appear to have been off the radar or at least not considered threats warranting expenditure of investigative and surveillance resources. The same can be said of the Australian alt-right gunman who carried out the mosque shootings in the New Zealand city of Christchurch in March 2019.
Over the past two decades improved aviation security, technological advances and increased information sharing among governments has limited, but not eliminated, the ability of terrorist groups to launch mass casualty attacks on the scale of 9/11. It is now much harder for the senior leadership of terrorist organisations overseas to co-ordinate and direct operations without those coming to the knowledge of the authorities – not impossible, however, as the 2015 Bataclan attacks in Paris demonstrated. Aware of these limitations, groups such as Al-Qaeda and ISIS have increasingly used social media and their own publications to exhort and inspire potential recruits to target Western and other capitals. Their propaganda and thinly veiled incitement directed towards lone actors can still have devastating effects, as in the case of the Bastille Day truck attack in Nice in 2016 carried out by Tunisian who was totally unknown to security services.
Calibrating a response
After an attack happens and the immediate threat to life passes, the public focus quickly turns to the response. How will the President or Prime Minister reflect the national shock and trauma of the event whilst ensuring that popular anger and hurt does not result in retaliation against particular communities or the stigmatization of religious groups? President Macron's vigorous defence of free speech, including the right to blaspheme, in the wake of the 16 October beheading of Parisian school-teacher Samuel Paty, who had shown his students caricatures of the Prophet Mohamed in a lesson on freedom of expression, inflamed popular opinion across the Muslim world. This led to boycotts of French goods and stoked existing geo-political tensions such as French-Turkish disagreements over Syria and Libya.
Earlier in October, Macron had already courted controversy through a speech which called for Muslims in France to develop an 'Islam of enlightenment'. It is easy to see how this could be seen as patronizing and insulting by French Muslims, the vast majority of whom see no conflict between their religion and their nationality. Following the attacks, statements by Interior Minister Gérald Darmanin that France would crack-down on the "enemy within" have also fueled concerns that community cohesion will be undermined by misjudged remarks from politicians and officials.
In a lengthy interview with pan-Arab broadcaster Al-Jazeera on 31 October 2020, Macron put much of the popular anger down to misrepresentations and mistranslations of his statements in the media. Macron said that media outlets had given the impression that he personally supported the content of the caricatures, which in his view was not relevant to the debate: "ce n'est même pas la question". What was relevant for Macron, however, as President of the French Republic, was to passionately defend the fundamental right of his citizens, in a society built on mutual respect and tolerance, to publish such caricatures and hold religions and customs up to ridicule. As Macron has discovered, explaining the nuances of laïcité against a backdrop of French colonial history in the Arab world is no easy task.
A lasting boycott?
Anger with Macron's rhetoric across the Muslim world has been channeled into calls for boycotts on French products, with tens of thousands marching in an anti-France rally in Bangladesh. Turkish President Recep Tayyip Erdogan's support for the boycott has been particularly vocal, while supermarkets in Kuwait, Qatar and Jordan have withdrawn French produce from their shelves. While some French retailers and their local franchisees will have short-term concerns, it is unclear whether the boycott will have lasting economic impact on French exports, particularly as most foreign governments have not explicitly supported an embargo. Nonetheless, French businesses with operations in the Islamic world will wish to remain well-attuned to local sentiment. In the run-up to the French 2022 presidential elections we are unlikely to see a softening of Macron's rhetoric. A hardened stance could also undermine the front-line work for the police and security services, as the support of local communities is critical to find out where the threats are coming from.
By Tom Ready, Head of Strategic Intelligence at Aperio Intelligence
thomas.ready@aperio-intelligence.com
Tom Ready leads Aperio's Strategic Intelligence practice, providing intelligence-based solutions to support clients enter new markets, navigate complex commercial situations and respond to political crises. Tom is a fluent Arabic and French speaker who began his career at the UK Foreign & Commonwealth Office, covering the Arab Spring while posted to the British Embassies in Jordan and Saudi Arabia.