13/10/2020
The end of an era: what will happen to the Belarusian IT sector?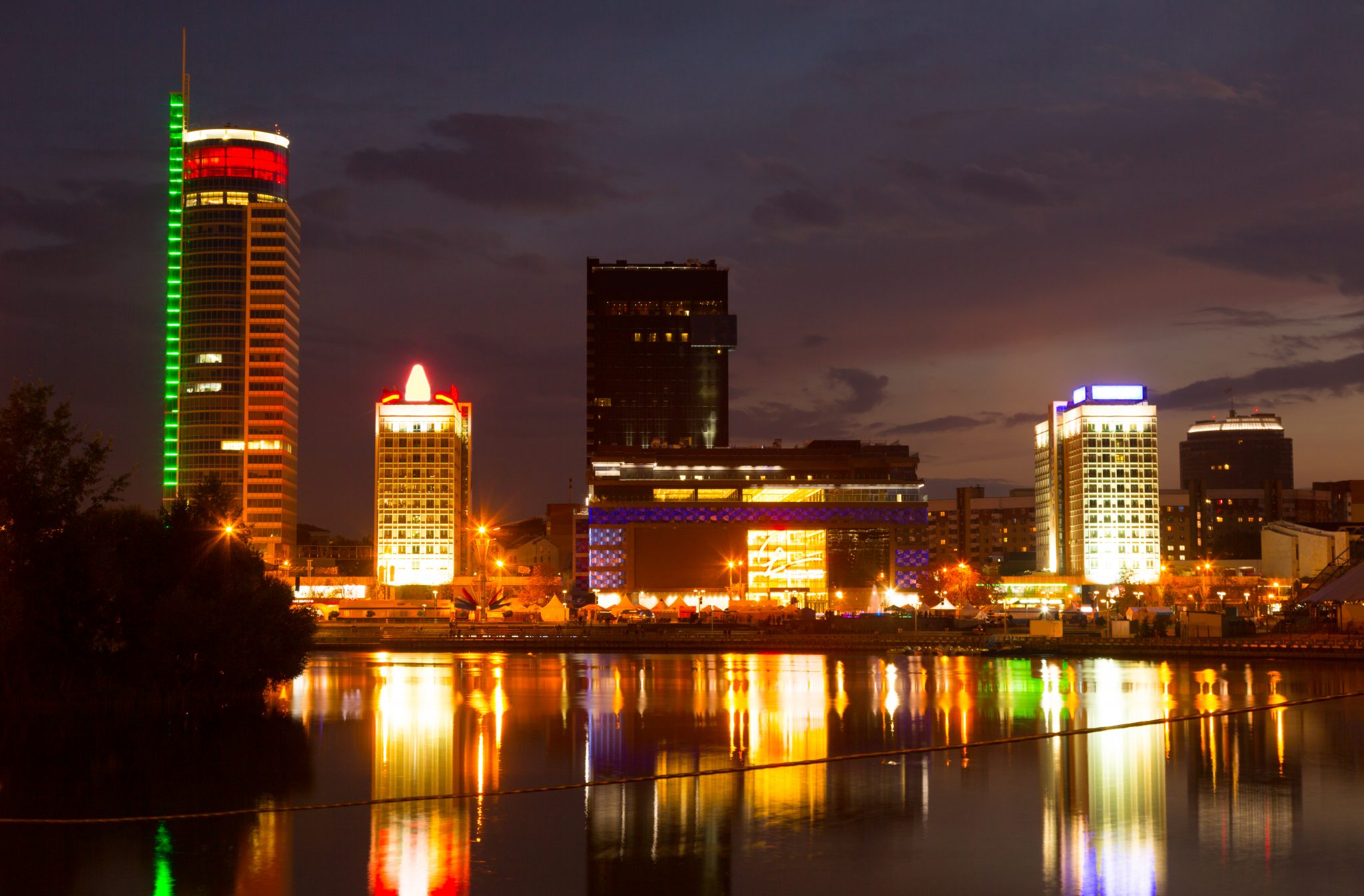 As protests in Belarus against the August presidential election results, widely presumed to be falsified, continue, the regime's legitimacy is diminishing. Alyaksandr Lukashenka, who was secretly inaugurated in September, has used Russia's support to violently suppress mass gatherings opposing the regime, ignoring the fact that his role as the country's president has not been recognized by most influential states. On 2 October, the EU introduced sanctions against 40 Belarusians in response to the election, after the decision was temporarily blocked by Cyprus over unrelated issues with Turkey. On 12 October, foreign ministers of EU member states agreed to sanction Lukashenka, pressuring him to call new elections.
On the ground in Belarus, demonstrations continue and so does the police crackdown against peaceful protesters. Multiple large factories of state-controlled enterprises have gone on strike since August to protest against the rigged election, however, the number of striking workers, one of Lukashenka's traditional constituencies, has fallen significantly. Decades of low wages mean that workers have no savings to sustain a prolonged strike action and, additionally, several factories have threatened their employees with dismissal. Meanwhile, state TV is fully controlled by the government after it brought in Russian government media personnel to replace striking Belarusian journalists and other staff. The government has also attempted to reduce the public's access to objective information about the protests by shutting down the internet.
Businesses in all sectors have struggled, including the IT sector which many had hoped would lead the modernization of the Belarusian economy. The Belarus Hi-Tech Park established in Minsk in 2005 became a major talent hub, supported by various government incentives and attracting IT developers from other countries including the US, Russia, Ukraine and Kazakhstan, Germany, Israel, China, France, and others.
Even Belarusians who had left the country years ago were starting to return, attracted by the opportunity to contribute to the development of their country as well as relatively favourable bureaucratic conditions for establishing businesses in the country: Belarus ranked 49th out of 190 economies in the world (37th last year) on the World Bank's Ease of Doing Business ranking 2020.
Though the tech sector had been traditionally (and intentionally) apolitical, the recent elections appear to have eroded this neutrality, and many owners of successful tech firms, and their employees, have openly supported the anti-Lukashenka protests. In early September, over 2,500 Belarusian tech executives, investors and developers sent an open letter to the government stating that the crackdown on protests might lead to a mass exodus of skilled workers from the tech sector. Perhaps predictably, the letter did not change the regime's policy. Consequently, influential tech entrepreneurs no longer feel welcome or safe in the country and many have been forced to reduce their local business activities to a minimum or leave the country altogether.
This means not only a significant brain drain for a country that cannot afford one, but also a significant capital outflow. Opposition leaders have recently used social media to encourage Belarusians to withdraw savings from local banks and convert their Belarusian roubles into more stable foreign currencies. The Belarusian rouble's value has decreased significantly and banks have been swamped by requests for cash withdrawals as residents have rushed to convert their savings into US dollars and euros, both of which were in short supply. According to the Belarusian National Bank, the country's currency reserves fell by USD 1.4 billion to USD 7.46 billion as of 1 September.
This is likely to lead to an expansion of the local "black economy", including smuggling, sanctions evasion, and trading in unregulated/digital currencies. Belarus has had a positive attitude toward cryptocurrencies for several years. Reports of using state-controlled nuclear power to mine bitcoin and of President Lukashenka legalizing transactions in cryptocurrencies and making them temporarily tax free have made international headlines.
As it has been no secret that the rule of law and political stability in Belarus has depended on the caprices of one autocratic leader, those who could afford it have obtained foreign passports. Additionally, many Belarusian companies have been owned through offshore structures in an attempt to gain some protection from appropriation by the local government. However, this also effectively prevents verification of their ownership. As noted by Aperio Intelligence in August, an accelerated outflow of funds and sudden transfers of assets and ownership structures is one of the first signs of a falling regime. In a country where business structures are as non-transparent as in Belarus, this presents a whole new range of challenges for whomever comes into contact with these funds and assets.
The key reasons why the tech sector in Belarus has been flourishing (compared with other local industries) are the country's cheap but highly skilled labour, generous tax breaks and, until recently, apparent political stability. In 2018, the IT sector accounted for around 5.5% of the country's GDP, with salaries often several times higher than average.
Nonetheless, the crisis presents several potential opportunities, albeit high-risk for outside investors. Neighbouring countries, particularly the Baltic states, Ukraine, Poland, Russia and Kazakhstan, might benefit as fleeing Belarusian IT entrepreneurs, and foreign-owned IT companies with significant operations in Belarus, look to set up business there. Indeed, several companies have already started relocating their staff. The significant talent pool that has developed in tech in Belarus over the past years will not disappear, but if nothing changes, then the tech sectors particularly of neighbouring countries will benefit from it.
From a wider geopolitical perspective, it is still unclear how the political situation in Belarus will develop over the next months, but it will certainly depend on the level of support provided to Lukashenka by his counterpart in Russia. In some respects, the country's instability is part of a wider pattern among former Soviet republics, which some are even interpreting as the second stage of the Soviet collapse. This is in light of the escalating conflict between Armenia and Azerbaijan, as well as the current political uprising in Kyrgyzstan. Many of Russia's closest neighbours are going through significant and unpredictable changes, with a grassroots push to overthrow elites that are closely tied to Moscow. Crucial elections will be held over the next few months in Moldova, Georgia, Tajikistan and Kazakhstan, with each of them likely to provoke mass protests if contested.
So far, the Kremlin has been careful not to become actively involved in any of the conflicts. However, should Vladimir Putin fear a risk of contagion into his country, he could choose to act before Russians, inspired by neighbours to whom many still feel close, start to turn actively against their own regime.
By Veronika Konečná
Senior Associate, Head of Russia, CEE & Central Asia Practice
Aperio Intelligence
veronika.konecna@aperio-intelligence.com
---