03/07/2020
Russia's plebiscite as a symbol of the Kremlin's failing efforts to improve both Russia's image and economic situation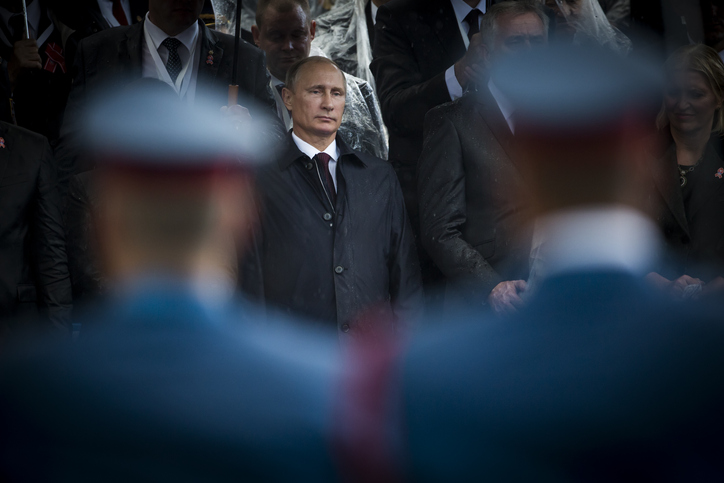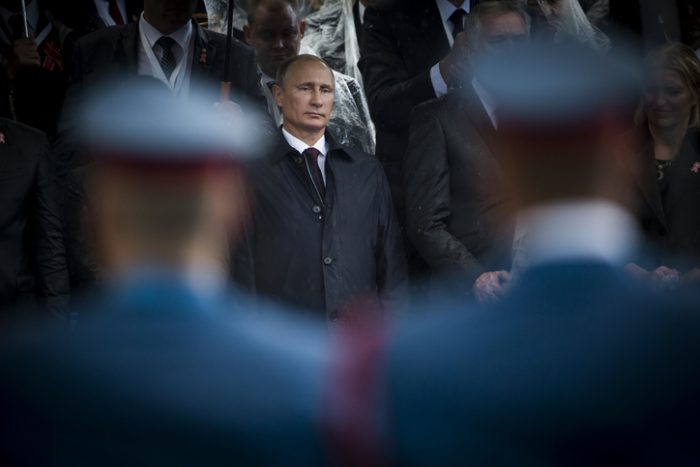 Once again, Russian voters have been asked to take part in the Kremlin's version of democracy.
Between 25 June and 1 July 2020, Russian citizens voted in a referendum on amendments to the Constitution, which had been approved by the Federation Council on 13 March and by the Constitutional Court three days later.
The result is that Vladimir Putin, first elected in 2000, may end up being the country's president for another two 6-year terms and therefore remain in office until 2036. It appears that even this would not be long enough for some, with the controversial Chechen leader Ramzan Kadyrov suggesting that Putin remains president until the end of his life.
The referendum offered a yes or no option on over 200 amendments to the Constitution, ranging from increasing pensions to defining marriage as a union between a man and a woman. According to the official results, around 73 percent of voters, having carefully studied the 200 amendments, approved of them.
Meanwhile, as other countries are struggling to keep their numbers of Covid-19 infections in check, Russia has declared a victory over the virus. It lifted all lockdown measures, which allowed for the traditional, albeit postponed, military parade celebrating the end of World War II only days before the referendum. The parade was as spectacular as usual, although perhaps less prestigious than before as crowds were encouraged to stay at home and a number of world leaders declined invitations to attend.
Vladimir Putin had probably planned for a different kind of year, a more triumphant one. With his approval ratings steadily decreasing, the frozen but still expensive conflict in Ukraine continuing, and the deteriorating economic situation, he would certainly need a better one. Instead, he appears to be increasingly disconnected from what is happening to his country. As a recent example, Putin announced a tax increase for Russia's highest earners, seemingly to compensate for the massive outflow of foreign investments which followed Western sanctions. Additionally, the two extra public holidays announced in relation to the parade and the referendum reportedly could have cost the Russian economy over USD 5 billion, which only demonstrates the Kremlin's recklessness when it comes to spending public funds on Putin's PR campaign.
Meanwhile, in April this year, Russia sent an official request to Cyprus to modify the existing double taxation treaty between the two countries, and is reportedly planning a similar move in relation to Malta. Using Cypriot and Maltese holding companies for tax purposes is a standard practice for Russian businesses and any modifications could hit Cyprus (and Malta) hard. What it shows, however, is that the Kremlin is desperately trying to reduce capital outflow from Russia. This strategy is unlikely to bring long-term improvements, but it may result in an increased risk of fraud and money laundering.
It seems that Putin believes that his own image and prestige, and that of Russia itself, are one and the same thing. He does not hesitate to promote himself as the best and only leader capable of ruling Russia. However, while it is relatively easy to alter the results of a popular vote, no amount of propaganda and "managed democracy" can change the numbers on Russia's balance sheet. Many believe that keeping Putin in power is the only way to keep the status quo in Russia which may well be the case. But the lack of change is part of the problem rather than the solution.
Against this background, Russia is becoming less and less attractive to foreign investors, who often consider doing business in Russia to be too risky. Their main concerns are linked to reputational issues, sanctions exposure, financial crime, and the lack of transparency. The reverse side of the coin, however, is that for investors with sound knowledge of the country risks at play, and the strategies to mitigate these, Russia remains a potentially lucrative market and one with increasingly less competition and more access to the opportunities.
Veronika Konečná
Senior Associate, Head of Russia, CEE & Central Asia Practice
Aperio Intelligence