01/07/2019
Unfinished succession: Kazakhstan post-Nazarbayev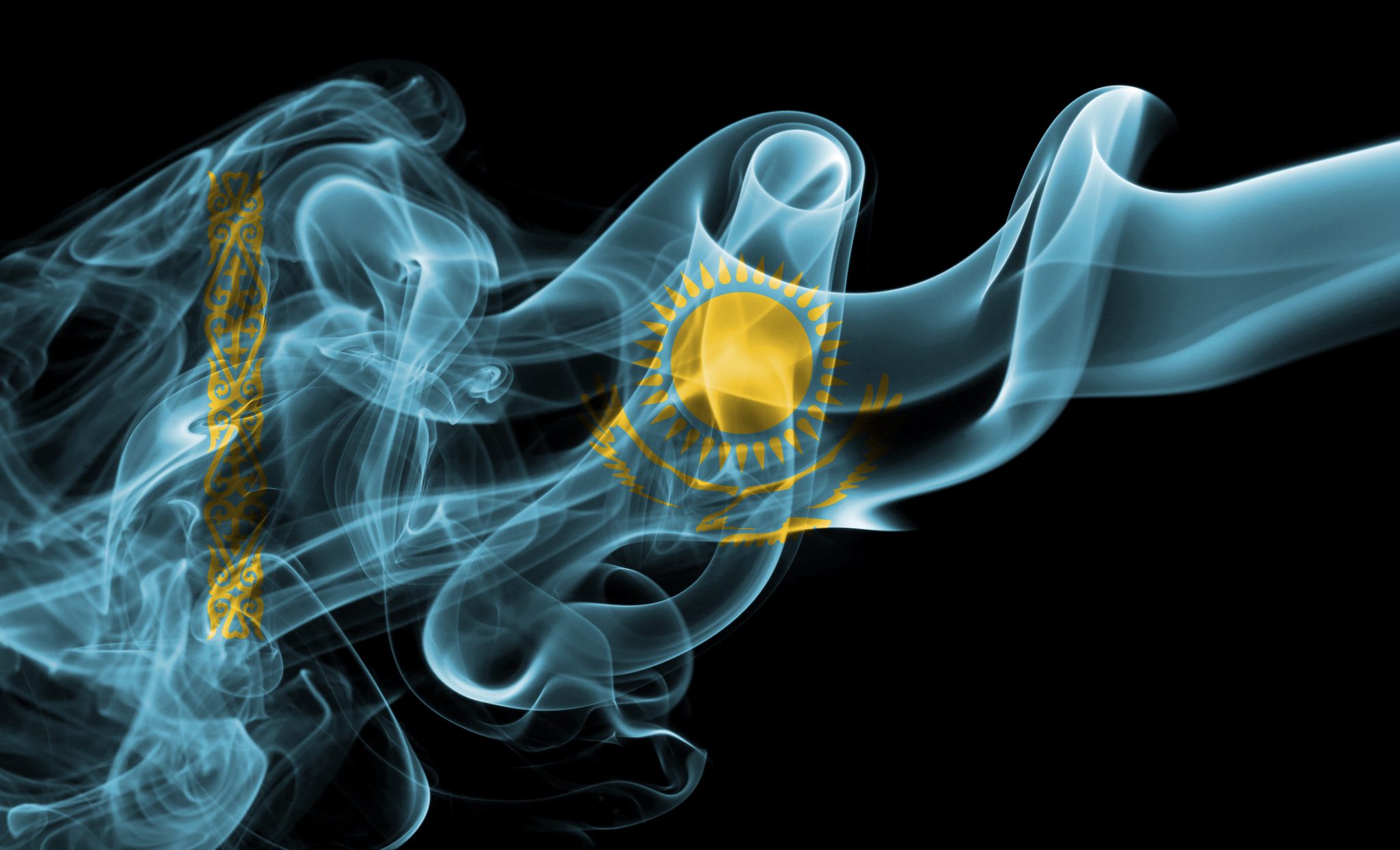 On 19 March, Kazakh president Nursultan Nazarbayev, in power since the mid-1980s, suddenly stepped down, paving the way for his own succession. On 9 June, his hand-picked successor, former senate speaker Kassym-Zhomart Tokayev, who had earlier taken over the reins as interim president, was elected for a full five-year term in a snap presidential election marked by the familiar lack of free and fair competition. Nazarbayev's elder daughter Dariga had previously succeeded Tokayev as the first female speaker of the senate and, as the Constitution dictates, president Tokayev's direct successor.
Despite his resignation, Nazarbayev continues to exercise unrivalled influence over the new president and the entire political establishment of Central Asia's largest economy. He is now chairman for life of the Security Council, president of the ruling Nur Otan party, a fully-fledged member of the Constitutional Council and an honorary senator. In the present tough economic context characterised by protracted low growth and an unprecedented spike in protest activity, the new administration faces difficult choices as it seeks to preserve the Nazarbayev system largely intact while it embarks timidly upon a course of reforms aimed at correcting the most vicious excesses of Nazarbayev's 30-year long legacy.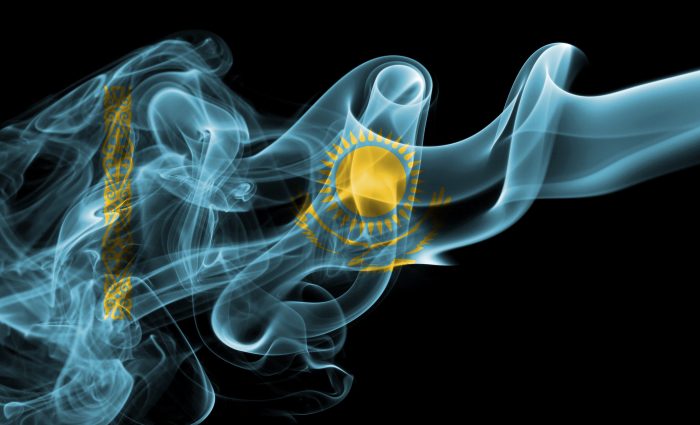 Why Kazakhstan matters
While not being among the most easily recognisable countries in the world, Kazakhstan occupies a special place within the former Soviet Union and central Eurasia. It is currently the ex-USSR's second-largest economy (with nominal GDP estimated by the IMF at USD 170.5 billion as of 2018), well behind Russia but ahead of Ukraine whose population is more than twice Kazakhstan's. Despite the post-2014 slowdown caused by lower oil prices, Kazakhstan remains Central Asia's economic powerhouse thanks to its status as the second-biggest exporter of hydrocarbons, mainly crude oil, from the former Soviet space. Neither the smaller oil- and gas-rich Azerbaijan (10 million inhabitants) nor the much larger Uzbekistan, with significant gas reserves and a population of over 32 million compared to Kazakhstan's 18.4 million, carries as much political or economic weight.
From another perspective, Kazakhstan constitutes to date a linchpin of regional security, being a core member of both the Russia-led Collective Security Treaty Organisation (CSTO) and the Shanghai Cooperation Organisation (SCO), which is placed under Sino-Russian joint management. The first terrorist attacks on Kazakh soil in 2011 have since resulted in increased state measures against religious extremism, in addition to a closer security dialogue with neighbours. No new acts of terror have occurred since 2016, when government buildings and military facilities were attacked in the former capital of Almaty and in Aktobe, western Kazakhstan. However, domestic stability and internal security remain top concerns not only for Kazakh authorities and fellow governments in the region, but also for the sizable investor community in Kazakhstan. In 2008-2018, the country attracted some USD 250 billion worth of foreign direct investments, according to government records.
Preordained victory
Following Nursultan Nazarbayev's resignation on 19 March and the automatic designation of his constitutional successor, senate speaker Kassym-Zhomart Tokayev, as interim president, several competing scenarios quickly formed as to the forthcoming succession. On the one hand, it was expected for a time that Tokayev would stay in the job until the end of Nazarbayev's unfinished term expiring in 2020. On the other, either Tokayev or some other candidate to be endorsed by Nazarbayev was believed to be being groomed for taking the reins through a formal election at that later stage. All doubts dissipated on 23 April when the now-former president officially nominated for the highest office his loyal associate Tokayev who was twice the minister of foreign affairs, once the prime minister and twice the speaker of the senate. The latter had earlier decreed in his capacity as caretaker head of state an early presidential election scheduled for 9 June.
Unsurprisingly, Tokayev won the vote in a landslide victory although he did not score as highly as Nazarbayev in the previous elections (81 percent in 1999, 91.15 percent in 2005, 95.5 percent in 2011 and 97.75 percent in 2015). According to the final ballot count, he secured nearly 71 percent of popular vote against 16.23 percent for runner-up Amirzhan Kossanov who had been positioning himself from the outset as the only genuine opposition candidate. Kossanov served in government during the 1990s, including as spokesperson of the disgraced prime minister Akezhan Kazhegeldin. Since 1998, he has been associated with several opposition parties none of which has made it to parliament. Five other candidates comprised representatives of the pro-regime political parties Ak Zhol, Auyl and KNPK (Communist People's Party of Kazakhstan) as well as two nominees of civil associations. Only one of them scored above 5 percent.
Protest wave
Since Nazarbayev's resignation, Kazakhstan has been rocked by unprecedented protests, which only intensified as the predictably boring and uneventful electoral campaign entered its final stretch (notably, Tokayev refused to attend the first-ever televised debates among candidates, citing a busy schedule). Social media was amply put to the service of government critics who, unlikely in earlier periods, emerged en masse from among ordinary citizens to record videos of themselves slamming the administration for failed socioeconomic policies and growing wealth inequality. The provocative "Tokayev is not my president" slogan swiftly spread across various social media channels, especially on WhatsApp and Telegram both of which have become principal channels for expressing dissatisfaction with how the government has been handling the post-2014 economic slump. Unrelated sporadic demonstrations, such as the one staged by mothers of large families in Nur-Sultan, also marred pre-election day preparations.
On 9 and 10 June, that is during the vote and right after the announcement of Tokayev's win, thousands of people took to the streets in Almaty and Nur-Sultan (with mini-protests occurring elsewhere, too). While the initial tally of arrests on election day was estimated at around 500, the Interior Ministry said on 21 June that a total of 4,000 people had been detained on both days, of whom 3,000 were released and 1,000 received administrative fines. They included a number of journalists whose footage shows the widespread use of police violence, often in a disproportionate manner, for instance when unarmed women were hauled away by law enforcement officers in heavy gear and stuffed into police buses. The authorities blamed the exiled former banker Mukhtar Ablyazov, currently living as a political refugee in France, for stoking turmoil. Although Ablyazov has been repeatedly calling for street protests on his Youtube channel, it is clear that the underlying cause of the sudden wave of protests had more to do with deteriorating living conditions at home than orchestrated anti-government action.
Socioeconomic challenge
Indeed, Kazakhstan's socioeconomic situation has significantly deteriorated since the beginning of the oil slump in the middle of 2014. The price of Brent crude, the international pricing benchmark for most of the world's petroleum, declined from USD 105-110/bbl in the months before the slump to under USD 30/bbl in early 2016. It currently hovers below USD 70/bbl. Consequently, Kazakhstan's GDP growth slowed down from 6 percent in 2013 to 4.2 percent in 2014 (although the impact of the reduced price of oil was not felt until July 2014) and subsequently fell to 1.2 percent in 2015 before rebounding to 4 percent the following year. In 2018, the Kazakh economy expanded by 4.1 percent. This is far worse than in 2001-2007, with the growth rate in the last pre-crisis year before the global financial crisis struck in 2008 reaching almost 9 percent. The depth of the decline is obscured by the fact that the national currency, the tenge, was devalued by 19 percent in 2014 and lost more than 40 percent of its value in 2015 at the time of the Kazakh central bank's transition to a policy of inflation targeting and floating exchange rates.
Kazakhstan depends on crude oil exports for slightly less than a quarter of its GDP, yet for almost 60 percent of total government revenue. Decreased revenues stemming from oil (and to a lesser extent, natural gas) sales have a large impact on the wellbeing of tens of thousands of people in western Kazakhstan where, in addition to being the source of most tax income, the energy sector is oftentimes the only available employer. The 2011 unrest in Zhanaozen, in which 16 people were killed and more than 100 wounded as per official statistics, was indicative of the type of problems facing all Kazakh provinces, far from sprawling construction sites, foreign diplomats and correspondents of major news agencies, and pilot projects aimed at economic diversification. With major energy investments only marginally benefiting low-skilled workers, the dwindling of hydrocarbon reserves will only further exacerbate existing socioeconomic issues, thus making the prospect of renewed Zhanaozen-style violence all the more real. On average, income disparities are more pronounced and wage levels are lower in rural areas.
Old problems, old 'solutions'
Faced with mounting popular discontent and visibly cognizant of the effect that the continued slowdown has had on the majority of the population, president Tokayev offered a list of ten priorities in his inaugural speech. The priorities are: 1) raising incomes; 2) combating corruption; 3) reforming the judiciary and law enforcement; 4) creating new jobs and ensuring decent salaries; 5) providing affordable housing; 6) implementing fair social policies; 7) fostering regional development; 8) promoting traditional values; 9) preserving a multi-vector foreign policy orientation; and 10) creating more opportunities for young people. They reflect the new administration's greater focus on solving average citizens' socioeconomic problems. Earlier, following his presidential win, Tokayev had admitted to the existence of a host of issues that called for a speedy resolution and acknowledged people's right to express differing opinions, provided no laws were broken. He had also praised the force of "constructive dialogue" and confirmed the uselessness of long but empty speeches that often contained no solutions.
Despite a certain change of style compared with his predecessor (given Tokayev's long diplomatic career, this incipient consensus-building is hardly surprising), his first actions as president underscore the same old tried and tested administrative approach. To placate disenfranchised youths, he has convened for the month of August the National Council of Public Trust, which risks becoming another talking shop. Meanwhile, he has refused to dismiss the government formed under Nazarbayev in February 2019 and, instead, has proceeded to targeted high-level appointments. For example, Nur-Sultan Mayor Bakhyt Sultanov was made head of the new ministry of trade and integration; he was succeeded by the former governor of West Kazakhstan Oblast. Deputy energy minister Magzum Mirzagaliyev became the first-ever minister of ecology, geology and natural resources. In another token gesture to the younger generation, Tokayev replaced education minister Kulyash Shamshidinova, 61, with Askhat Aimagambetov, 37.
When it comes to fighting corruption, the new Kazakh president has decreed the establishment of a standalone anticorruption agency on the basis of the National Anticorruption Bureau, which was previously a part of the Agency for Civil Service and the Fight against Corruption. The Bureau's director, Alik Shekbayev, was reappointed as head of the brand new agency. Corruption is a highly sensitive structural problem with a relatively weak track record of prosecution and enforcement. Kazakhstan is ranked 124th out of 180 countries and territories in Transparency International's 2018 Corruption Perceptions Index (CPI), two notches lower than in 2017. Tackling corruption efficiently is a tall order in a country with well-entrenched interests in business circles, frequently in close linkage with political power. However, the Tokayev administration's overall success will be largely judged on its ability to rein in corruption as income disparities widen and social injustice remains a gnawing concern.
Transition risks
The Kazakh authorities have been hailing the transition of supreme executive power from Nazarbayev to Tokayev as a model of succession focused on preserving the necessary level of continuity while not impeding the required reforms. This is to forget that neighbouring Kyrgyzstan has a well-established democratic tradition born in the tumult of the popular uprisings of 2005 and 2011, which ousted from power two former presidents (Askar Akayev and Kurmanbek Bakiyev, respectively) and ultimately led to a parliamentary republic. Interim president Roza Otunbayeva left the job quietly in late 2011 and her successor Almazbek Atambayev stepped down in November 2017 at the end of his six-year term. Uzbekistan and Turkmenistan both lived through the deaths of their long-time rulers, respectively Islam Karimov in 2016 and Saparmurat Niyazov in 2006. In both cases, the deceased incumbent was replaced by a younger autocrat in a seamless transition with little immediate potential for near-term democratisation.
In the case of Kazakhstan, there are several lines of argument suggesting that, instead of subsiding or completely going away, succession risks continue. First, Tokayev is hardly the young successor Nazarbayev has been repeatedly referring to since his resignation. He is 66, only 13 years younger than his predecessor. That said, he will be the subject of similar speculation, relating first and foremost to the state of his health, by the end of his current term in 2024, when he will be 71. Second, he is notably uninvolved in domestic power politics and lacks a local power base. It is unclear whether he will be able to enjoy the backing of Kazakh political and business elites without Nazarbayev's continuous support. Third and probably most importantly for the long-term future of Kazakhstan, the current succession model, whereby Nazarbayev lingers on as the ultimate arbiter and his family conserves its mighty sway over the economy, augurs ill for long overdue political liberalisation and democratisation.
Outlook
So far, Kazakhstan has been successful in convincing its foreign partners and the broader overseas investor community of its firm commitment to ensuring internal peace and stability, and to maintaining the ongoing reform process. In an interview with the Wall Street Journal in mid-June, Tokayev said: "I am a reformer so there will be no status quo. Kazakhstan will not succeed without a political transformation and there will be no economic progress without political reforms." The freshly installed administration should probably have the benefit of the doubt and has already shown – at least in rhetoric – its readiness to discuss critical if not controversial issues that used to be shuffled under the carpet. On 26 June, Tokayev announced a write-off of outstanding bank debt owed by the most socially vulnerable categories of the population, estimated at approximately 500,000 people, for loans not exceeding KZT 3 million (~GBP 6,223). Still, as discussed earlier, political liberalisation, which is solely capable of reviving the economy through greater investor confidence, increased competition and improved protection of minority interests, is problematic under the current authoritarian system.
In many ways, the succession appears unfinished, leaving investors grappling with the same risks they faced before Nazarbayev decided to step down. Corruption and money laundering continue to require special attention for both investments made in-country and the management of assets and capital of Kazakh origin abroad. Doing business in Kazakhstan calls for a granular understanding of local power dynamics and associated vested interests as the most strategic sectors of the economy are dominated by influential, politically exposed individuals and well-connected families. Attention should be paid to any material changes in the distribution of wealth, and influence that usually comes along with it, among elite groups. Someone with significant influence today may not be in the same position tomorrow as the post-Nazarbayev era, however constrained by the former president's towering figure, sets in. As a once-popular Soviet film said, "The East is a delicate matter" — Kazakhstan's seemingly plain succession path is strewn with pitfalls of its own.
George Voloshin, Head of Branch, Aperio Intelligence (France)
george.voloshin@aperio-intelligence.com
About the author: George Voloshin is the head of Aperio's Paris Office. He is the author of two books and more than 200 articles on Eurasian affairs, with a focus on Russia and Central Asia, and has a decade of experience assisting foreign investors with enhanced due diligence, bespoke investigations and country risk assessments in Kazakhstan.