10/06/2019
João Lourenço's corruption battle: what has been achieved so far and what can we expect going forward?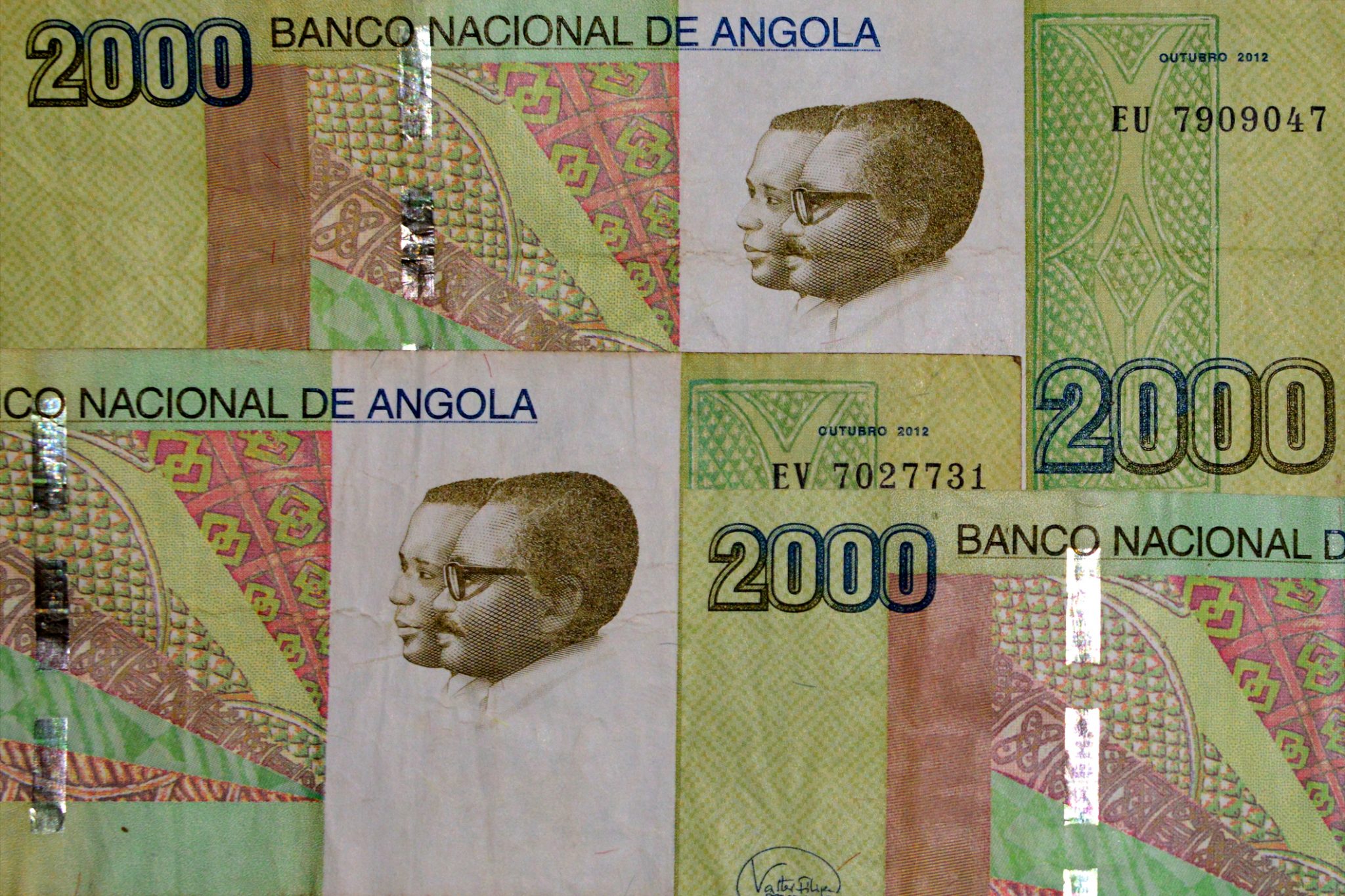 In April 2019, Angolan officials announced that approximately USD 4 billion worth of state assets had been recovered that was allegedly illegally transferred from the Angolan state, a significant step for a country that for so long was, and to an extent still is, dominated by figures in the favour of former president José Eduardo dos Santos ("JES")[1]. These figures made billions during JES' presidency, with widespread allegations of billions in state funds going missing to the benefit of those around him.
JES' time as president of Angola ended in September 2017 when his chosen successor, João Manuel Gonçalves Lourenço ("Lourenço"), won legislative elections on an anti-corruption platform. Transparency International's latest Corruption Perceptions Index listed Angola as one of the countries where corruption is most prevalent. Since Lourenço's election, spectators have since watched with great enthusiasm as to whether he would follow through with his anti-corruption stance and install the required legal framework and provide authorities with the resources to fight corruption.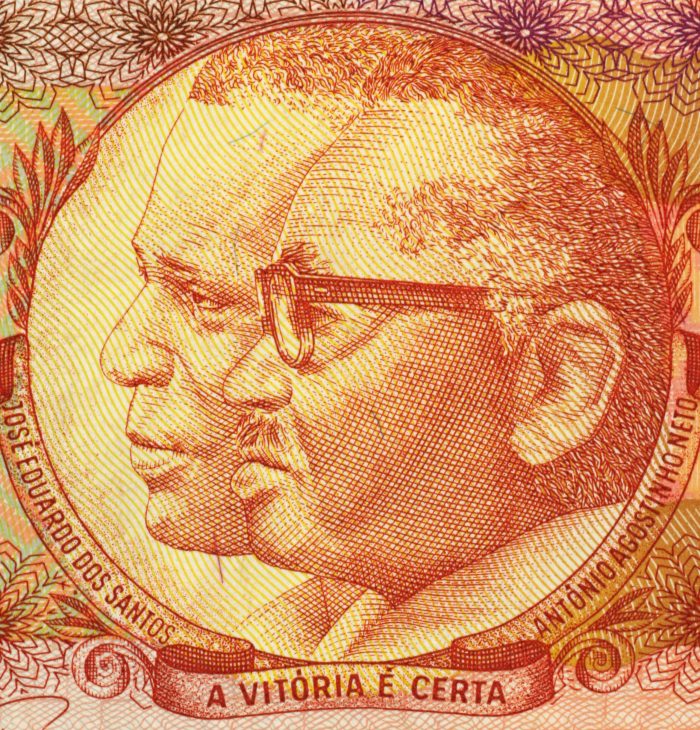 Overview of steps Lourenço has overseen since being in power
Since his election, Lourenço has overseen some clear steps towards accomplishing his stated goals of tackling corruption and money laundering. He swiftly made various high-profile firings that appeared to target JES's inner circle, most notably removing his daughter Isabel dos Santos ("Isabel") from her role as chairperson of Angola's parastatal oil and gas company Sonangol and his son José Filomeno de Sousa dos Santos (commonly known as "Zenú") from his role as chairman of Angola's sovereign wealth fund. Lourenço has also supervised the development of a legal framework through which authorities in Angola can tackle corruption more effectively and enable them to recover assets stolen from the state.
Changes to the legal framework in which Angolan authorities operate
Lourenço's willingness to implement an anti-corruption and money laundering framework materialised soon after coming to power, when he announced in December 2017 that there would be a six-month grace period. The grace period would apply to Angolans with undeclared assets worth over USD 100,000 abroad, which originated from Angola, and put the onus on individuals to present themselves to the authorities. They would not face prosecution if they voluntarily returned or invested the money in Angola[2]. This was formalised in June 2018 with the introduction of the Law of the Return of Financial Resources[3]. The Governor of Angola's Central Bank ("BNA") estimated at the time that at least USD 30 billion was being held abroad by Angolans[4]. However, in early-2019, Angolan officials admitted that no capital had been returned to Angola as part of the grace period that expired in December 2018, suggesting that Angolan nationals may have suspected that they would still face prosecution or that the government would not follow through with the threats to recover assets[5].
However, in November 2018, the Angolan Government approved a new law granting authorities the power to pursue and confiscate assets held outside of Angola[6][7]. Additionally, in January 2019, Angola's National Assembly approved a new penal code. It was about time; the previous code had been in place for some 133 years. It received overwhelming cross-party support, with only one vote against it in Parliament. The new penal code includes provisions that specifically criminalise influence peddling, embezzlement of public assets, offering public officials undue benefits and also public officials asking for undue benefits. Since Lourenço has been president, there has been increased willingness by the authorities to use the legislation in place and pursue those accused of corruption. An official from the Angolan Attorney General's Office stated in April 2019 that in 2017 only 12 cases of corruption, money laundering and breach of trust were investigated, which pales in comparison to the 637 cases that were investigated in 2018, with approximately 100 new cases in the first quarter of 2019[8]. The cases currently being investigated mainly target individuals who have been in public office and include high profile individuals such as Isabel, Zenú, former Minister of Transport Augusto Tomás, Members of Parliament Higino Carneiro and Manuel Rabelais and former Secretary of Economic Affairs for the Presidency Sebastião Panzo[9].
The creation of institutions to tackle corruption and recover assets
In addition to implementing a new legal framework, Lourenço has overseen the establishment of new bodies to fight corruption and recover state assets.
Before the new penal code was approved, Lourenço had already, by Presidential Decree in March 2018, created a specialised anti-corruption unit named the Direcção de Combate aos Crimes de Corrupção ("DCCC"). The DCCC forms part of the Criminal Investigation Service of the Angolan police, itself a dependant of the Ministry of the Interior. Prior to this, Angola's Deputy Attorney General João Coelho had complained in December 2017 that the National Directive in the Fight Against Corruption, which forms part of the Angolan Attorney General's Office, had only been operating with four magistrates[10].
In December 2018, Angola's Prosecutor General's Office ("PGR") announced the establishment of a sub-department of the PGR named the National Recovery of Assets Service ("SNRA"). The SNRA was established with the aim of identifying and seizing assets linked to crimes that occurred in Angola or abroad[11][12]. The SNRA is led by deputy prosecutor general Eduarda Rodrigues ("Rodrigues"). In April 2019, Rodrigues gave an interview in which she stated that she had assumed her roles at the SNRA in January 2019, and was the sole individual working there for two months. Despite this apparent understaffing, the SNRA made headlines in April 2019 when Rodrigues announced that in March 2019 alone approximately USD 4 billion had been recovered by the Angola state, which had allegedly been obtained illegally[13][14].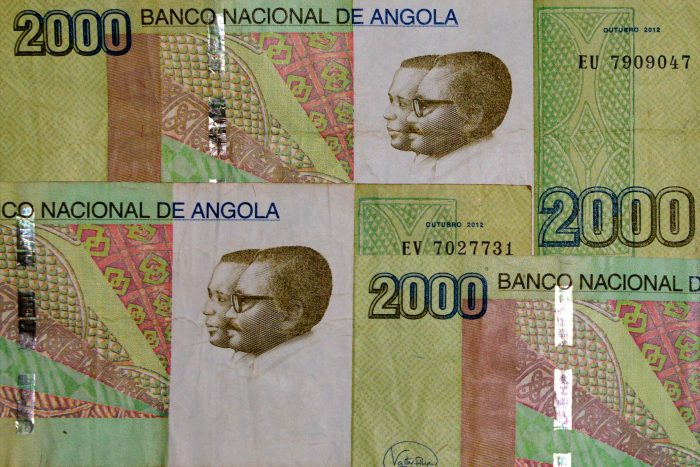 The case of the Angolan sovereign wealth fund
Of the approximately USD 4 billion that was recovered, the vast majority appears to have been funds belonging to Angola's sovereign wealth fund, the Fundo Soberano de Angola ("FSDEA").
The FSDEA was established with an endowment of USD 5 billion in 2012. Zenú became the fund's chairman in 2013. The FSDEA, under Zenú, unusually awarded the management of approximately 85 percent of the fund's endowment to investment management group Quantum Global ("Quantum"). The contract was issued without a competitive tender to Quantum, which is controlled by Swiss-Angolan national Jean-Claude Bastos de Morais ("Bastos"), a known close associate of Zenú[15]. Alarmingly, Bastos was already a convicted criminal. A Swiss court found him guilty in 2011 of repeated criminal mismanagement of companies by illegally diverting funds that he had been given to manage on behalf of others[16].
Reports by Angolan and international journalists following the release of the Paradise Papers identified many alleged conflicts of interest regarding Bastos' management of FSDEA funds. He is accused of having made millions from his management of FSDEA's funds (USD 41 million in a 20-month period between 2014 and 2015) and by investing in projects that he had an interest in[17]. Quantum charged management fees of up to 3 percent, compared to the norm of nearer 1 percent for other sovereign wealth funds.
After an internal FSDEA investigation into Bastos' management of FSDEA funds and his relationship with Zenú, Zenú was sacked by Lourenço as FSDEA chairman in January 2018[18]. The FSDEA also revoked its contract with Quantum in April 2018 for lack of transparency[19]. The fund then engaged in legal proceedings against Quantum in Mauritius, the UK and Switzerland to recover assets under its management.
Proceedings against Zenú and Bastos appeared to be progressing well with authorities in Switzerland, Mauritius and the UK freezing millions in assets linked to Quantum[20][21][22]. However, the FSDEA's fight appeared to be running out of momentum: a UK court overturned a USD 3 billion global asset freezing order that expired in August 2018, with the judge finding eight counts of non-disclosure and unfair presentation in the FSDEA's case[23][24].
Following the failures in international courts, Zenú and Bastos were both arrested in Angola in September 2018 on suspicion of money laundering, embezzlement of public funds and fraud. Zenú was also charged in March 2018 with fraud over the alleged suspicious transfer of USD 500 million from the Central Bank of Angola to a UK bank account.
Both individuals remained in custody until March 2019, when it was announced that the SNRA had recovered over USD 3 billion worth of FSDEA assets from Quantum. USD 2.3 billion worth of financial assets was recovered, with USD 1 billion as physical assets such as hotels, gold mines, farms and resorts, located in Angola and abroad. As a result, Angolan authorities agreed to drop criminal charges against Bastos and the parties agreed to end their legal claims against each other[25]. Zenú was released from prison shortly after Bastos, however, still faces separate criminal legal proceedings in Angola in relation to mismanagement at the FSDEA and the above-mentioned suspicious transfer of USD 500 million[26].
The recovery of assets did not come cheap. Rodrigues announced in March 2019 that the Angolan Government spent over USD 10 million in lawyers' fees to recover the assets. She added that this could have been significantly more and at the expense of losing the assets if the dispute continued. The terms of the contracts signed between the parties meant that the fund had legally ceded its assets to Quantum[27][28]. Rodrigues stated that the authorities wanted to send a clear message that crime does not pay and that those who commit crimes against the state cannot keep the benefits of said crimes. This was often the case in the past when the state did not have the means, whether legally or in practice, to recover the assets that had been stolen[29].
What can we expect to see in the future?
There is a clear appetite, both in Angola and internationally, for Lourenço's administration to keep up its fights against corruption. The new penal code received significant cross-party support. Additionally, the US Government has pledged to give Angola USD 2 million to assist its fight against money laundering and terrorism financing. On announcing the assistance, US Deputy Secretary of State John Sullivan referenced future collaboration between the FBI and the Justice Department to assist Angola in repatriating public assets illegally transferred to private interests abroad.
However, there are also signs that old ways die hard, at the expense of potential embarrassment for Lourenço. In April 2019, the awarding of a significant telecommunications license laid bare the obscure manner in which tenders are awarded in Angola and the influence key military officials still hold. On 12 April 2019, Telstar, an Angolan company with no known track record in the sector beat 26 other local and international companies to win the fourth telecommunications license in Angola, reportedly worth USD 120 million. It later transpired that Telstar, incorporated approximately a month after bids opened, is 90 percent owned by army general João Carneiro and has links to figures close to JES[30]. Africa's largest telecommunications group MTN had earlier walked away from the bidding process in November 2018, over what it claimed were flaws in the process[31][32]. The week after Telstar was awarded the license, and after many Angolans expressed their discontent over social media, Lourenço annulled the tender and ordered a re-run to ensure a transparent process[33].
An interesting turn of events that may also dampen Lourenço's willingness to target those close to JES comes in the form of recent reports that his daughter Cristina Giovanna Dias Lourenço, who works in Angola's Ministry of Finance, is set to become engaged to JES' son Joess Avelino Gourgel dos Santos[34][35].
It remains to be seen whether Lourenço will continue to push forward with his anti-corruption agenda. Whatever happens, Angolans are today seeing many individuals who were previously untouchable under JES' leadership coming under public scrutiny, in stark contrast to what has gone before.

Will Dapling Head of Africa Practice
Aperio Intelligence
william.dapling@aperio-intelligence.com
Members of Aperio Intelligence's Africa Practice have spent years living, working and researching the current affairs of countries in sub-Saharan Africa. We are well-placed and are regularly asked to conduct research on opportunities across the region's larger and smaller economies, often relying on the extensive source network we have developed to identify associated risks in industries such as oil & gas, mining, logistics, infrastructure, retail and financial services. Significant recent projects that we have carried out include pre-acquisition due diligence of a multi-million pound logistics operation across five African countries and an investigation to identify the source of wealth of a Southern African diamond mine owner.
Our Head of Practice, Will Dapling, is an Angolan national who has spent over a decade living across the region in Tanzania, Angola and Malawi. Will, who speaks Spanish and Portuguese, has conducted many investigations into entities and individuals across Anglophone and Lusophone Africa. Aperio's Africa Practice also includes Anaïs Auvray, a French national who holds a master's degree in African Studies. Anaïs has experience monitoring regional political, socio-economic and security developments and informing clients on the main risks associated with the countries in which they operate.
---
[1] http://jornaldeangola.sapo.ao/politica/perto-de-4-mil-milhoes-de-dolares-voltam-aos-cofres-do-estado
[2] https://observador.pt/2017/12/13/governo-angolano-vai-conceder-periodo-de-graca-para-repatriamento-de-capital-no-estrangeiro/
[3] http://www.parlamento.ao/documents/91841/0/LEI+DE+REPATRIAMENTO+DE+RECURSOS+FINANCEIROS
[4] https://observador.pt/2018/01/06/angolanos-terao-seis-meses-para-repatriar-fortunas-sem-serem-alvo-de-investigacao/
[5] https://www.dw.com/pt-002/angola-j%C3%A1-recuperou-coercivamente-mais-de-3-mil-milh%C3%B5es-de-euros/a-48507999
[6] https://www.dw.com/pt-002/angola-j%C3%A1-recuperou-coercivamente-mais-de-3-mil-milh%C3%B5es-de-euros/a-48507999
[7] http://jornaldeangola.sapo.ao/politica/mais-de-600-casos-de-corrupcao-em-investigacao-na-pgr
[8] http://jornaldeangola.sapo.ao/politica/perto-de-4-mil-milhoes-de-dolares-voltam-aos-cofres-do-estado
[9] https://www.publico.pt/2019/02/22/mundo/noticia/processos-isabel-santos-filomeno-santos-vao-avancar-angola-1863019
[10] http://jornaldeangola.sapo.ao/politica/direccao_combate_crimes_de_corrupcao
[11] http://www.angop.ao/angola/pt_pt/noticias/politica/2018/11/52/PGR-anuncia-gabinete-para-recuperacao-activos,4d9312d4-2abd-4f5c-93e6-4be97d3162a1.html
[12] http://jornaldeangola.sapo.ao/politica/servico_nacional_vai_recuperar_activos
[13] http://jornaldeangola.sapo.ao/politica/perto-de-4-mil-milhoes-de-dolares-voltam-aos-cofres-do-estado
[14] https://www.dw.com/pt-002/angola-j%C3%A1-recuperou-coercivamente-mais-de-3-mil-milh%C3%B5es-de-euros/a-48507999
[15] https://www.bbc.co.uk/news/world-africa-41906123
[16] https://allafrica.com/stories/201807160157.html
[17] https://www.bbc.co.uk/news/world-africa-41906123
[18] https://www.bbc.co.uk/news/world-africa-42638761
[19] https://fundosoberano.ao/noticias-e-eventos/noticias/340/angola-fundo-soberano-vai-remover-quantum-global-da-gestao-dos-activos
[20] https://uk.reuters.com/article/uk-angola-swf-litigation/uk-judge-lifts-asset-freeze-order-against-quantum-global-in-angolan-swf-case-idUKKBN1KL1W9
[21] https://uk.reuters.com/article/uk-angola-corruption-mauritius/mauritius-freezes-funds-linked-to-angolas-sovereign-wealth-fund-idUKKBN1HI29I
[22] https://www.reuters.com/article/angola-swf-litigation/swiss-firm-quantum-global-bids-to-lift-angolan-swf-asset-freeze-idUSL5N1UJ2S4
[23] https://www.spglobal.com/marketintelligence/en/news-insights/blog/mobile-payment-apps-driving-fintech-frenzy-in-india
[24] https://www.step.org/news/worldwide-freezing-order-cancelled-after-applicant-found-breach-disclosure-duty
[25] http://quantumglobalgroup.com/article/quantum-global-jean-claude-bastos-de-morais-reach-amicable-resolution-disputes-fundo-soberano-de-angola/
[26] https://www.club-k.net/index.php?option=com_content&view=article&id=35742:processos-contra-zenu-ja-no-tribunal-supremo&catid=23&Itemid=641&lang=pt
[27] https://www.angop.ao/angola/pt_pt/noticias/economia/2019/2/13/Estado-gasta-mais-USD-milhoes-para-recuperar-activos-FSDEA,1492e16e-cb2a-44c0-a333-e765e68766a3.html
[28] https://vanguarda.co.ao/dificilmente-o-estado-angolano-conseguiria-recuperar-o-seu-patrimonio-CA424646
[29] https://www.rtp.pt/noticias/economia/angola-ja-recuperou-coercivamente-3480-meuro-pgr_n1143785
[30] https://www.theeastafrican.co.ke/news/africa/The–presidential–marriage-that-is-causing-unease-in-Angola/4552902-5081404-pbrx3gz/index.html
[31] http://www.expansao.co.ao/artigo/106081/empresa-angolana-de-200-mil-kz-e-candidata-nica-a-4-operadora?seccao=exp_tec
[32] https://webcache.googleusercontent.com/search?q=cache:rJweOYebxs0J:https://www.bloomberg.com/news/articles/2019-04-17/angola-mobile-tender-dials-back-on-pledge-to-boost-transparency+&cd=3&hl=en&ct=clnk&gl=uk
[33] https://uk.reuters.com/article/angola-telecoms/update-1-angola-voids-telecoms-tender-orders-re-run-idUKL5N2205G1
[34] https://www.club-k.net/index.php?option=com_content&view=article&id=35450:filho-de-jes-e-filha-de-jl-marcam-pedido-de-noivado&catid=11&Itemid=1072&lang=pt
[35] https://www.theeastafrican.co.ke/news/africa/The–presidential–marriage-that-is-causing-unease-in-Angola/4552902-5081404-pbrx3gz/index.html