26/06/2018
Managing uncertainty: US Russia sanctions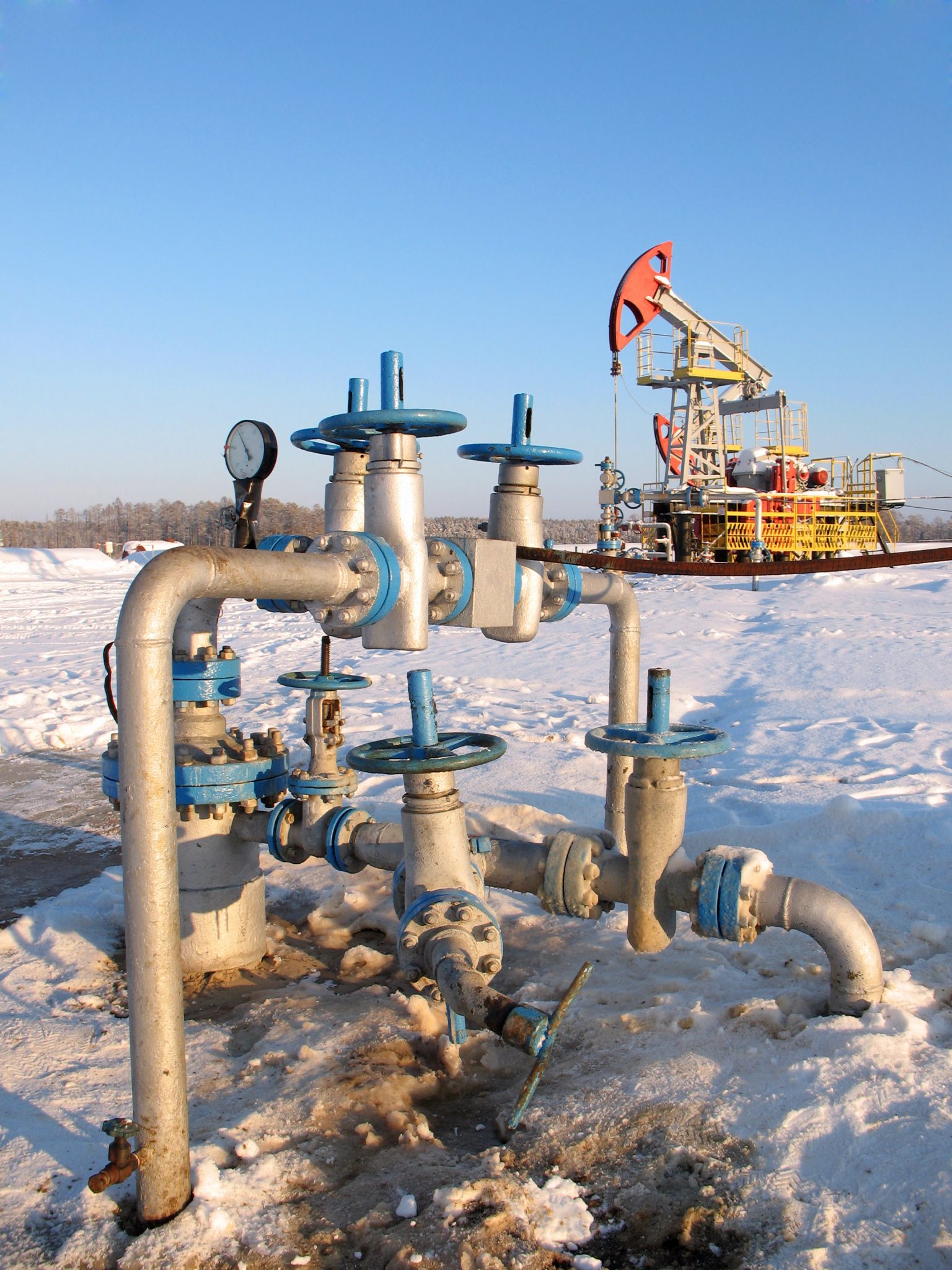 Contrary to most expectations regarding the future direction of US-Russian relations following Donald Trump's electoral win in November 2016, the bilateral relationship has considerably deteriorated since 2017. Drafted and almost unanimously adopted by Congress, the Countering America's Adversaries Through Sanctions Act (CAATSA) has effectively extended US extraterritoriality to foreign persons in multiple areas of direct and indirect engagement with sanctioned Russian subjects or involvement in sanctionable activities. In April 2018, the Trump administration proceeded to a first round of sanctions under CAATSA targeting, among others, well-known oligarchs with extensive business interests across the globe. On the geopolitical front, US actions have drawn rather limited reprisals from Russia but have caused a rift with EU allies, especially as far as Russian natural gas supplies by pipeline are concerned.
Since the end of 2016, the Russian government has moved to protect its leading companies from the risk of US sanctions, notably by amending laws and adopting decrees authorising limited corporate disclosures or, in some cases, the complete concealment of key corporate data. This authorisation applies first of all to companies doing business with sanctioned entities, including financial institutions, as well as to businesses involved in state defence procurement. In addition, banks and other financial institutions are expected to carry out the massive deletion of publicly available information about their shareholders or UBOs, if the latter have been sanctioned abroad, with the approval and assistance of the Russian central bank.
The unprecedented toughening of the US sanctions regime against Russia, mostly through CAATSA, calls for enhanced and sometimes innovative techniques of conducting due diligence and ensuring broad compliance with sanctions laws and regulations. It is therefore strongly recommended to assess with utmost care the riskiness of doing business with specific individuals and their companies from a political perspective, taking into account their perceived and real proximity to the Putin administration and degree of political activism. In addition, it is imperative to anticipate and risk-assess any exposure one may have to sanctioned or at-risk individuals' close family members as well as entities 50% or more owned by both the former and the latter. Last but not least, due diligence in Russia will increasingly rely on deep-dive investigations drawing from on-the-ground sources, given the scheduled withdrawal of a sizeable amount of relevant information from the public domain.
Unprecedented tensions
Following the latest round of US sanctions against Russia in early April, tensions between Moscow and Washington, D.C. have been running high. The two countries are at loggerheads over the situation in eastern Ukraine, the ongoing civil war in Syria and Russia's widely suspected meddling in the 2016 US presidential election. Speaking in late May at a hearing of the US House Foreign Affairs Committee on Capitol Hill, US Secretary of State Mike Pompeo warned that the Russian government might attempt to interfere in the upcoming mid-term elections to Congress in November. He promised "appropriate countermeasures",[1] without elaborating further, but post-2014 history shows that both coordinated and unilateral sanctions have been the favourite tool of US diplomacy aimed at punishing Russia for its international behaviour.
Earlier, on 16 May, President Trump delegated to the Secretaries of the Treasury, Defence and Commerce as well as the Director of National Intelligence the authority to submit to Congress a report on Russian non-compliance with the Intermediate-Range Nuclear Forces (INF) Treaty of 1987.[2] The delegation was made pursuant to Section 1244(c) of the National Defence Authorisation Act for FY 2018.[3] The US and Russia have long been accusing each other of repeatedly violating this Soviet-American military pact (to which, significantly, Europe is not a party). Yet, we have never before been so close to a scenario in which sanctions designations by the US Treasury's Office of Foreign Assets Control (OFAC) are being officially envisaged as the most likely response from the US side.
While no major new Russia sanctions have been introduced in the past two months or so, US officials have not stopped sending mixed signals as to their intentions and policy goals. In mid-May, US Undersecretary of the Treasury Sigal Mandelker reportedly said in an interview that her government was ready to roll out new sanctions against Moscow in retaliation for "malign activity".[4] She blamed the Russian authorities for providing "undue" benefits to oligarchs and government elites whom she named as the main beneficiaries of the system of "organised corruption" currently in existence in the country. Although such statements are far from new, they are nonetheless indicative of the general state of unconcealed hostility in Washington, D.C. with respect to the Putin administration. Both the political establishment and public opinion in the US view Russia as a real threat, making the imposition of new sanctions this year a tangible risk factor.
Latest sweeping sanctions[5]
In January 2018, the US Treasury submitted to Congress the so-called "Russian Oligarch Report"[6] drafted in accordance with Section 241 of CAATSA (H.R. 3364, Pub.L. 115–44). Following the signing of CAATSA into law by Donald Trump in August 2017, the executive branch had been tasked, among other things, with identifying "the most significant" Russian senior officials and oligarchs and assessing their: 1) net worth and known sources of income; 2) non-Russian business affiliations; 3) proximity to the Putin administration; 4) involvement in acts of corruption. Another requirement had been to evaluate the impact of such individuals' activities on the US economy, namely the banking, securities, insurance and real estate sectors. The unclassified portion of the report, as released by the US Treasury, comprised the names of 114 senior Russian officials, including 43 from the Presidential Administration, Prime Minister Dmitry Medvedev, the 30 members of the now-former government,[7] 40 other high-ranking officials (including the CEOs of state-owned enterprises) as well as 96 oligarchs. The latter were chosen based on Forbes magazine's annual ranking of the richest Russian people, the sole criterion being an estimated net worth in excess of USD 1 billion.
The Russian Oligarch Report was largely ridiculed by Russia-watchers in the US and abroad as an ineffectual response to the Kremlin's actions in Ukraine, Syria or on US soil proper. Most importantly, the Trump administration rejected the possibility of enacting prohibitions on dealings with Russian sovereign debt, which would have entailed profoundly negative consequences for numerous western investors representing roughly a third of Russian government debt holders. This seemingly conciliatory move did not prevent US Treasury Secretary Steven Mnuchin from pledging at the end of February renewed sanctions pressure on Moscow within 30 days.[8] The big announcement came on 6 April when OFAC added 24 Russian individuals and 14 companies to the list of specially designated nationals (SDN).[9] All designations were made under Section 241 of CAATSA, which had earlier served as the legal basis for the public and confidential portions of the Russian Oligarch Report.
The least impact of the 6 April SDN decisions was on high-ranking Russian government officials with little or no exposure at all to the US authorities, including the CEOs of VTB Bank, Gazprom and Gazprombank, respectively Andrey Kostin, Alexey Miller and Andrey Akimov. Their companies have already been under more limited sectoral sanctions since 2014 in both the US and the EU, with the exception of Gazprom which is only sanctioned by the US. Three other individuals—the general director of Surgutneftegaz (under sectoral sanctions in the US since 2014) Vladimir Bogdanov, the son of Arkady Rotenberg (already sanctioned since 2014), Igor Rotenberg, and Vladimir Putin's former son-in-law Kirill Shamalov—were only moderately affected. Most of their assets and business operations are based in Russia. Two other oligarchs, senator Suleiman Kerimov and MP Andrey Skoch, found themselves in a less advantageous position even though their key assets are held by family members, providing a certain degree of protection.[10] The latest sanctions had the most impact on billionaires Oleg Deripaska and Viktor Vekselberg as well as their multinational companies: En+, Rusal and Renova, respectively.
Deripaska saga
According to OFAC, Oleg Deripaska was designated in a double capacity as having acted for or on behalf of "a senior official" of the Russian government and as operating in the Russian energy sector. The Treasury notes that "he has been investigated for money laundering, and has been accused of threatening the lives of business rivals, illegally wiretapping a government official, and taking part in extortion and racketeering. There are also allegations that Deripaska bribed a government official, ordered the murder of a businessman, and had links to a Russian organised crime group."[11] Less than two months prior to the imposition of sanctions against Deripaska and his business interests (B-Finance, Basic Element, En+ Group, EuroSibEnergo, Rusal, Russian Machines, GAZ Group and Agroholding Kuban), the controversial oligarch was featured front and centre in an anticorruption investigation by Russian opposition activist Alexey Navalny.[12] The latter accused Deripaska of having supplied sensitive information about the 2016 US presidential campaign to then Deputy Prime Minister Sergey Prikhodko, an influential voice on foreign policy in today's Russia. Since May 2018, Prikhodko has been the deputy chief of staff to Prime Minister Dmitry Medvedev.
Despite the US government's much-publicised effort to go after Vladimir Putin's cronies of whom Deripaska is widely believed to be one, En+/Rusal have since obtained material concessions from the US Treasury. Back in early April, OFAC issued general licences (GL) 12[13] and 13 enabling US persons, respectively, to wind down dealings with Deripaska's and other oligarchs' companies by 5 June and to divest themselves of debt, equity or other holdings in En+ Group, Rusal and GAZ Group by 7 May. On 23 April, it issued GL 14, which allows US persons to pursue dealings with Rusal and its subsidiaries until 23 October (GL 12 was simultaneously replaced by GL 12A to take account of GL 14). On 1 May, OFAC issued revised GL 12B and 13A with an expanded scope of permissible activities and an extension of the initial deadline under GL 13 to 6 June. GL 15 was then released on 22 May with a view to offering temporary relief, until 23 October, to GAZ Group and its subsidiaries (GL 12B was superseded by GL 12C to take account of GL 15). GL 13B replaced its previous version as of 31 May, thereby extending the divestment period from 6 June to 5 August 2018. Finally, GL 16 of 4 June authorised US persons' wind-down operations with En+ Group and EuroSibEnergo up to 23 October.
Oleg Deripaska resigned from En+ Group's board on 18 May[14] after overseeing the collective resignation of Rusal's board the previous month. His departure was followed by reports that the US Treasury would be open to removing the company from the SDN list if the oligarch's effective control dropped beneath the 50% threshold. [15] Most recently, the media wrote that En+ had hired Rothschild to sell off a fraction of Deripaska's holdings to comply with the requirement.[16] This stands in sharp contrast with earlier speculation about the US government's purported insistence on a complete divestment by the Deripaska family of their combined En+ Group stakes. The "two steps forward, one step back" sanctions philosophy espoused by the Trump administration, which it has been increasingly channelling through regular updates to OFAC guidance and licensing rather than executive orders or the legislative process, opens a limited window of opportunity for Russian targets. The flipside is that it can engender false hopes and unsustainable expectations at a time when US sanctions diplomacy looks more haphazard than ever and prone to last-minute executive action.
From executive orders to CAATSA
With the US president deriving general sanctioning authority from the National Emergencies Act (NEA) of 1976 and the International Emergency Economic Powers Act (IEEPA) of 1977, the post-2014 period has witnessed the issuance of executive orders (EO) and the enactment of full-fledged acts of Congress specifically dedicated to Russia. In March 2014, following the annexation of Crimea by Russia from Ukraine, President Obama signed EO 13660, 13661 and 13662 aimed at blocking the property and interests in property of, and applying other restrictive measures against, certain individuals or entities responsible for the destabilisation of eastern Ukraine and the annexation of the Crimean peninsula. These were followed by EO 13685 of December 2014, relating to prohibited activities within Crimea, as well as EO 13757 of December 2016 amending EO 13694 of April 2015 in relation to government-sponsored cybercrime.[17] During 2014, Congress passed two Ukraine-related laws containing sanctions provisions—the Support for the Sovereignty, Integrity, Democracy, and Economic Stability of Ukraine Act and the subsequent Ukraine Freedom Support Act.
In mid-2014, the Obama administration imposed the first sectoral sanctions against Russia in a bid to target large chunks of the Russian economy as represented by leading state-owned enterprises whose sanctioning as SDNs would have been problematic and/or undesirable. The sectoral sanctions are contained in Directives 1 to 4 under EO 13662 and consist in the imposition of more limited, or focused, restrictions concerning dealings in debt or equity or both against Russia's financial (Directive 1), energy (Directive 2) and defence (Directive 3) sectors. Directive 4 brings additional pressure to bear upon Russian energy companies engaged in E&P operations within special crude oil projects (deepwater, Arctic offshore and shale). All of these restrictions were considerably tightened through CAATSA, which is the latest major act of Congress that was reluctantly signed by President Trump into law on 2 August 2017.
CAATSA[18] marks a distinct watershed moment in the US sanctions policy with regard to Russia, given the considerable and deliberate extension of extraterritoriality from an already broad cohort of US persons[19] to a much wider group of foreign persons. For instance, Sections 225 and 226 imply secondary sanctions in connection with investments in special crude oil projects within territory belonging to or claimed by Russia. These include the threat of denied access to the US financial system for foreign financial institutions (FFIs). Section 228 institutes a blanket ban on "knowing" and "material" violations of any US Russia sanctions and prohibits foreign persons from facilitating "significant transactions" for the benefit of SDNs (and their close family members) or entities under sectoral restrictions. Sections 227 and 233 deal with the facilitation of corruption on behalf of Russian officials, including via privatisations of state property. Section 231 outlaws "significant transactions" with the defence and intelligence arms of the Russian government.[20]
Transatlantic disunion
On 1 June, Foreign Policy magazine quoted its own sources in the US government as saying that the Trump administration was close to imposing sanctions on Wintershall and Uniper (Germany), OMV (Austria), Royal Dutch Shell (UK and Netherlands) and Engie (France) for their involvement in the construction of the Nord Stream 2 gas pipeline linking Siberia to Germany.[21] The Gazprom-led project worth approximately USD 11 billion has been regularly criticised by US policymakers, whether Republicans or Democrats, for its presumed threat to Europe's energy independence and the financial stability of Ukraine.[22] "We have been clear that firms working in the Russian energy export pipeline sector are engaging in a line of business that carries sanctions risk," a State Department spokesperson was referred to as saying. High-level US officials have allegedly been touring European capitals for weeks if not months seeking to convince their local counterparts to forgo closer gas cooperation with Russia and pull out of the Nord Stream expansion venture.
Section 232 of CAATSA offers the US government a rationale for targeting either US or foreign persons whose investments "directly and significantly contribut[e] to the enhancement" of Russia's ability "to construct energy export pipelines". Those providing goods, services, technology, information, or other forms of support are also at risk of primary or secondary sanctions. Reacting to CAATSA's successful passage through both chambers of US Congress, EU Commission President Jean-Claude Juncker angrily remarked in July 2017 that Europe was ready to respond to an American move with countersanctions.[23] Nord Stream 2 has since divided the EU between the core bloc that views the pipeline as a guarantee of cheap and stable supplies of Russian natural gas for the years to come and the likes of Poland and Slovakia for whom Gazprom's de facto gas monopoly is nothing but an existential threat.
Back in 2014, the EU eagerly joined the US in punishing Russian individuals and legal entities in the wake of the annexation of Crimea, amid the Obama administration's efforts to muster multilateral support for targeted sanctions. The EU's existing sanctions regime is grounded in four Council decisions (2014/119/CFSP of 5 March 2014; 2014/145/CFSP of 17 March 2014; 2014/386/CFSP of 23 June 2014; 2014/512/CFSP of 31 July 2014) and four corresponding regulations ((EU) No 208/2014 of 5 March 2014; (EU) No 269/2014 of 17 March 2014; (EU) No 692/2014 of 23 June 2014; (EU) No 833/2014 of 31 July 2014). Unlike the US, Europe has been reluctant to expand its Russia sanctions beyond what was initially agreed to in 2014. The recent deterioration of EU-US relations over trade tariffs, the 2015 Iran nuclear deal (JCPOA) and military spending puts into question the preservation of a united front against Moscow.
Russian response
The Russian government initially retaliated against the first several rounds of western sanctions with an August 2014 food embargo[24] directed against the US, the EU and a certain number of other countries that had introduced their own restrictive measures, including Canada, Australia, and Norway. Its reluctance to respond with subsequent countermeasures has been mostly driven by a lack of credible alternatives to the United States' economic and diplomatic power with an unrivalled global footprint. Furthermore, the Putin administration has been keen to leave the door open for a bilateral dialogue with the US authorities, especially in the context of Barack Obama's inability to run for another term in 2016. Following the adoption of CAATSA by US Congress, the Russian Ministry of Foreign Affairs ordered 755 American diplomats to leave the country by 1 September 2017.[25] A further 60 US diplomats were expelled from Russia in April 2018 in the wake of a spy poisoning scandal in the UK involving a Russian-born retired double agent, Sergey Skripal, and his daughter.[26]
On 9 April, three days after the US Treasury unveiled the latest sanctions against senior officials and oligarchs, Russian Prime Minister Dmitry Medvedev instructed the government to extend all the necessary support to the sanctioned businesses. Former finance minister Anton Siluanov, who became on 18 May Medvedev's first deputy in the new government, later confirmed to the press that Viktor Vekselberg's Renova Group had received unspecified state support.[27] Renova had been on the SDN list since 6 April and had reportedly asked the Russian authorities to assist with the refinancing of EUR 820 million worth of loans at western banks. In late May 2018, unnamed government officials said that Promsvyazbank—a large financial institution formerly owned by the Ananyev brothers and currently under state control—had extended loans to Oleg Deripaska's GAZ Group.[28] Meanwhile, Rusal has been reportedly courting its connections in the high corridors of power to secure strategic purchases of excess aluminium into state reserves.[29]
The latest retaliatory action was undertaken by Russia on 4 June 2018 when President Vladimir Putin signed into law a bill entitled "On measures of retaliation against the hostile actions of the United States and other foreign states".[30] It endows the president with a right to restrict the importation of foreign goods and services into Russia from the countries that have adopted anti-Russian sanctions or by companies under their jurisdiction; restricting the exportation of Russian goods and services towards these destinations; curtailing interstate cooperation; excluding foreign-owned legal entities from public procurement; and limiting their participation in privatisations. The first draft was prepared by the State Duma in mid-April and contained a detailed list of goods whose import could be restricted, including medicines. It also spelled out a range of industries where intergovernmental cooperation could be restricted, such as the space sector. Another key measure was a proposal to limit western citizens' employment in Russia. None of those was allowed into the final draft, amid criticisms from industrial lobbies, economists and liberal-minded policymakers. However, a similar law is still under consideration in the Duma regarding administrative and criminal liability for Russian persons who deliberately support or comply with the sanctions.
Key compliance challenges
Despite the four years of western sanctions and the combined effects of limited access to international capital markets for key state-owned firms, low oil prices, depressed labour productivity and chronic underinvestment in industrial and technological innovation, the Russian economy has been showing resilience. The World Bank estimates that Russia's GDP growth will be stable, albeit modest, through 2020 due to a recent increase in oil prices, macroeconomic stability, gradual monetary loosening and the favourable global economic climate.[31] The latest US sanctions have significantly depressed valuations of many Russian companies with strong fundamentals, rendering them attractive to investors in emerging markets. Thus, strategists at UBS in mid-May recommended buying Russian sovereign debt[32] whereas Pictet Asset Management recently predicted that the newest US sanctions would have less impact on Russia than in 2014, amid contained inflation, low government debt and resurgent oil prices' support to the rouble.[33]
The 2018 European Attractiveness Survey by EY demonstrates that foreign investments into Russian-based projects increased in 2017 by 16%, up from 2% growth in 2016.[34] Asian investors, especially Chinese ones, poured in most of the money, but capital flows also increased from Italy, the UK and Switzerland. Earlier this year (prior to the 6 April US sanctions), Moscow was ranked sixth by Foreign Direct Investment Intelligence, a division of the Financial Times Group, in its 2018-2019 ranking of 301 European cities that are most attractive for FDIs.[35] The Russian capital surged past Berlin, Warsaw, Helsinki and Stockholm and trailed only London, Dublin, Paris, Amsterdam and Munich. While Russia remains an interesting market for many investors who look at strong fundamentals and make a long-term bet on geopolitical stabilisation, the latest US sanctions have noticeably rattled forex, commodity (in particular aluminium) and debt capital markets and pose a lasting challenge that cannot be wished away.
Expanding sanctions
With the US government vowing to clamp down on Vladimir Putin's inner circle of high-level officials and oligarchs, any wealthy Russian is fair game for the Trump administration. The inclusion of ultra-rich individuals into the Russian Oligarch Report based on a net worth of USD 1 billion or more, which was extensively criticised and even ridiculed earlier this year, means a large pool of possible targets. Moreover, CAATSA has significantly expanded the applicability of both primary and secondary sanctions by entangling Russian SDNs' immediate family members (spouses, children, parents, brothers and sisters) into the sanctions web, as per Section 228. Likewise, the US government has a long way to go before it strikes at the heart of strategically important state-owned or -affiliated enterprises sanctions against which could jeopardise tens of thousands of jobs and billions of USD in tax revenues. A potential extension of existing restrictions to additional natural and legal persons with a substantial economic footprint would result in tangible sanctions risks for their counterparties, in a Rusal-style scenario. Incidentally, it would hurt the Russian economy—with negative implications for holders of debt or equity in a wide swath of Russian firms.
50% rule
Media coverage generally focuses on the specific number and profiles of new additions to sanctions lists. Yet, businesses, financial intermediaries and professional services providers, to name a few, are faced with a daunting task of identifying and terminating relationships, if any, with hundreds if not thousands of entities in which blocked persons (as per US terminology) hold 50% or more. The sectoral sanctions first introduced in 2014 against a restricted group of leading Russian banks and oil and gas companies, each with a significant number of subsidiaries, were compounded by the new ones of April 2018. The extension of the strictest form of sanctions in the form of SDN designations to prominent oligarchs and their globally scattered assets presents an extra compliance challenge. To respect fully the 50% rule under both EU and US sanction laws requires a thorough understanding of how it works. In fact, if Blocked Person X owns 50% of Entity A, which owns 50% of Entity B, the common logic suggests that Blocked Person X's economic ownership of Entity B amounts to 25%. However, OFAC requires both Entity A and Entity B to be blocked as if they were separately designated as SDNs. At the same time, none would be subject to EU asset freezes (an equivalent of blocking in EU terminology) because the 50% rule applies only to ownership exceeding the 50% threshold.[36]
More limited disclosures
The final key challenge directly stems from Russia's recent reaction to the renewed sanctions drive. In November 2017, Prime Minister Medvedev authorised by decree the concealment of most information about their suppliers by state-owned companies some of which had by then been sanctioned.[37] The same restrictions apply to subcontractors and are valid until 1 July 2018 but will likely be renewed. Then, in mid-January 2018, Medvedev signed two other decrees with a similar effect. Both limited liability (OOO) and closed joint-stock (AO) companies were told to refrain from making otherwise mandatory disclosures about transactions related to defence procurement by the Russian state as well as any dealings with sanctioned physical or legal persons. Sanctioned entities were also allowed not to submit information about bank guarantees and factoring contracts to a publicly accessible federal register.[38]
Following legislative amendments of late 2017 enabling the government to limit disclosures by financial institutions, the Bank of Russia said in March 2018 that it would enforce the deletion of all publicly available data about the sanctioned beneficial owners of domestic banks.[39] Russian media reported in early June that the government was mulling over more extensive exemptions from disclosure rules, namely as regards so-called "systematically important enterprises" (just under 200 in total).[40] Finally, the Federal Tax Service (FNS) has recently delayed the publication of tax and financial statements by "strategic enterprises"—another official category comprising around 70 firms—until at least 2020.[41]
Risk mitigation strategies
Compliance with the revised US sanctions regime in relation to Russia imposes additional obligations on foreign investors and intermediaries, whether US or non-US, working in and with Russian subjects. A large pool of potential future sanctions targets calls for proactively assessing the likelihood of any client, supplier, customer, etc. suddenly falling under US sanctions. It makes no doubt that the US government lacks a set of easily verifiable and objective criteria for making further sanctions designations at a time when the confidential part of the Russian Oligarch Report, shared only with Congress, remains inaccessible to the wider public. The very notion of objectivity becomes problematic when it comes to sanctions policies. On the one hand, ever-changing geopolitical considerations exert substantial influence on decision-making. On the other, even if we hypothesise a moderate effect of geopolitics, the constantly evolving information landscape makes it difficult to stand by the same game plan with the passing of time. Thus, it is rather safe to assume that the negative media context around Oleg Deripaska at the beginning of 2018 significantly contributed to his addition to the SDN list by OFAC, ahead of other controversial oligarchs.
Political risk analysis
Still, the current circumstances require of Russian-focused businesses and investors a fair amount of political savviness and a sound knowledge of the domestic political reality. As an illustration of that, it would be counterproductive to take defensive measures against all the oligarchs identified in the Russian Oligarch Report of January 2018. In fact, some of them are no longer exposed to Russian politics after many years spent abroad (e.g. Dmitry Rybolovlev) while others operate outside of strategic industries such as energy and metals and have consistently shied away from any political activity or activism (e.g. the now-former owner of retailer Magnit, Sergey Galitsky). On the contrary, it may be reasonable to hold higher-risk counterparties (e.g. Alfa Group shareholders) to more stringent standards of sanctions compliance. For example, legal entities potentially associated with such persons may be requested to provide exhaustive information about UBOs or else face difficulties with opening bank accounts, winning contracts or making payments. A proactive approach would also include specific legal defence mechanisms to be incorporated into contractual frameworks, such as a right of early termination or prepayment in the case of heightened sanction risks (e.g. whenever the US Treasury publishes further reports, short of actual sanctions).
Beware of family matters
Special attention should be paid to immediate family members because CAATSA effectively widens its sanctions net beyond Russia's richest and most powerful. This is especially important in light of possible attempts by certain oligarchs and senior officials to circumvent future sanctions by way of making their next of kin official owners of businesses while retaining full control thereof. It is equally important to anticipate proactively any sanctions risks linked to the operation of entities 50% or more owned by already sanctioned or at-risk individuals. All in all, the unprecedented extension of US extraterritoriality through CAATSA renders the new Russia sanctions potentially more dangerous than even the secondary sanctions imposed upon Iran prior to the implementation of the JCPOA in January 2016.[42] This is because most Iran-related sanctions against foreign persons were optional; CAATSA-mandated sanctions against non-US persons are mandatory although the effectiveness of this new legislation will be largely determined by its de facto enforcement.
"Deep dive" investigations
Finally, the Russian government's strategy of shielding its flagship state-owned companies and financial institutions from sanctions by dealing a deliberate blow to corporate transparency can backfire. Limited access to key corporate information, such as shareholding data, senior managers' credentials and track record, business affiliations, bank borrowing and more specifically past or present ties to sanctioned companies or individuals, could turn away many risk-averse investors. The government apparently still hopes to be able to disclose sensitive data to select groups of stakeholders, including ratings agencies and some minority shareholders as part of specially crafted requests for information. Yet, for a general observer looking from the outside, the lack of information would mean less transparency, higher risks of non-compliance and a pressing need for enhanced due diligence increasingly relying on on-the-ground sources. It is particularly crucial to ascertain through targeted inquiries, which may be reasonably repeated based on the chosen frequency of risk assessments, whether a given entity has been providing services, financial or non-financial, to those on the SDN or SSI (Sectorial Sanctions Identifications) lists. Entities involved more broadly in cooperation with key state-owned firms should also be subject to more rigorous compliance checks.
George Voloshin, Head of Branch, France
george.voloshin@aperio-intelligence.com
Endnotes:
[1] Pompeo: US Won't Tolerate Russian Meddling in 2018 Vote, Voice of America, 23 May 2018.
[2] Presidential Memorandum for the Secretary of State, Secretary of the Treasury, Secretary of Defense, Secretary of Commerce, and the Director of National Intelligence, White House website, 16 May 2018.
[3] H.R.2810 – National Defense Authorisation Act for Fiscal Year 2018 (115th Congress, 2017-2018), US Congress website.
[4] В Минфине США заявили о готовности ввести новые санкции против России, Interfax, 15 May 2018.
[5] The most recent US sanctions, as of the date of this publication, were announced by the US Treasury on 11 June 2018 against three Russian companies, two related foreign entities and three individuals all reportedly connected to the FSB (for the full list, see here).
[6] For a detailed analysis of the Russian Oligarch Report, refer to pp. 9-16 of Aperio Intelligence's Financial Crime Digest of January 2018 (available here: https://www.aperio-intelligence.com/wp-content/uploads/2018/05/aperio_intelligence_fcd_january2018.pdf).
[7] The second Medvedev government, which succeeded the former executive team appointed in May 2012, was formed between 8 and 18 May, following Vladimir Putin's inauguration for a new six-year presidential term on 7 May.
[8] Mnuchin: New sanctions coming for Russia, North Korea, Marketplace, 26 February 2018.
[9] Treasury Designates Russian Oligarchs, Officials, and Entities in Response to Worldwide Malign Activity, US Treasury website, 6 April 2018.
[10] Kerimov, who has been under investigation in France for tax evasion since late 2017, controls Russia's largest gold miner Polyus through his son Said. Meanwhile, Skoch's elderly father Vladimir controls 30% of USM Holdings, whose biggest UBO is oligarch Alisher Usmanov, and owns a significant stake in Vnukovo Airport in Moscow. While neither Polyus nor USM Holdings was sanctioned, CAATSA's Section 228 bars foreign persons from conducting "significant transactions" not only with SDNs but also with their close relatives.
[11] Treasury Designates Russian Oligarchs, Officials, and Entities in Response to Worldwide Malign Activity, US Treasury website, 6 April 2018.
[12] Russian watchdog orders YouTube to remove Navalny luxury yacht video, The Guardian, 13 February 2018.
[13] All of OFAC's Ukraine/Russia-related general licences issued in relation to the entities blocked on 6 April 2018 also apply to their subsidiaries owned 50% or more, except for GL 13 which was subsequently superseded by GL 13B.
[14] Sanctions-hit Deripaska quits Russia's EN+ board, Reuters, 18 May 2018.
[15] U.S. Signals Deripaska Should Cut EN+ Stake to 40% Range, Source Says, Bloomberg, 29 May 2018.
[16] En+ hires Rothschild to sell down Oleg Deripaska's stake, FT, 4 June 2018.
[17] EO 13757 was issued in response to Russia's presumed interference in the 2016 US presidential election, using a combination of hacking and social media trolling. The previous cybercrime-related executive action in the form of EO 13694 was primarily aimed against North Korea. Neither is officially part of the OFAC-administered Ukraine/Russia-related sanctions programme.
[18] Countering America's Adversaries Through Sanctions Act, (115th Congress, 2017-2018), US Congress website.
[19] According to OFAC, "U.S. persons must comply with OFAC regulations, including all U.S. citizens and permanent resident aliens regardless of where they are located, all persons and entities within the United States, all U.S. incorporated entities and their foreign branches. In the cases of certain programs, foreign subsidiaries owned or controlled by U.S. companies also must comply". The latter point refers to sanctions against Cuba as well as, to a more limited extent, against Iran. In fact, the 2015 Joint Comprehensive Plan of Action (JCPOA), in force since January 2016, made it possible for the foreign subsidiaries of US persons to conduct business with Iran under General Licence H. This licence will, however, be revoked by the Trump administration effective 5 November 2018.
[20] In October 2017, the US State Department published a list of 40 organisations falling under this category.
[21] U.S. Close to Imposing Sanctions on European Companies in Russian Pipeline Project, Foreign Policy, 1 June 2018.
[22] Since it bypasses Ukraine, when implemented, Nord Stream 2 would logically enable Gazprom to reduce drastically or in full the transit of EU-bound gas through Ukrainian territory without detriment to the contracted volumes.
[23] EU warns U.S. it may respond swiftly to counter new sanctions on Russia, Reuters, 26 July 2017.
[24] The Russian food embargo was last renewed in June 2017 until the end of 2018.
[25] Russia's Putin orders 755 US diplomatic staff to be cut, BBC, 31 July 2018.
[26] 60 U.S. Diplomats Leave Russian Posts, Expelled Over Skripal Poisoning Row, National Public Radio, 5 April 2018.
[27] Государство помогло «Ренове»: сумму господдержки Силуанов сохранил в тайне, Regnum, 14 May 2018.
[28] Промсвязьбанк окажет поддержку группе ГАЗ Олега Дерипаски, RBC, 24 May 2018.
[29] "РусАл" предложил государству закупить алюминий в резерв, Interfax, 24 May 2018.
[30] Федеральный закон «О мерах воздействия (противодействия) на недружественные действия Соединённых Штатов Америки и иных иностранных государств», Kremlin website, 4 June 2018.
[31] Russia's Economic Recovery Continues, Modest Growth Ahead, World Bank, 23 May 2018.
[32] Time to Buy Emerging Debt, From Argentina to Russia, UBS Says, Bloomberg, 23 May 2018.
[33] Four reasons why Russia will shrug off the latest round of US sanctions, Pictet Asset Management, May 2018.
[34] Russian economy attracting a growing number of foreign investors, EY, 24 May 2018.
[35] European Cities and Regions of the Future 2018/19, Foreign Direct Investment Intelligence (FT Group), February/March 2018.
[36] Another major difference, which is often overlooked, is that EU sanctions extend to both ownership and control while OFAC makes it clear that entities controlled but not owned by blocked persons are not blocked themselves. This does not mean, though, that such entities cannot be subject to future designations.
[37] Правительство позволило госкомпаниям скрывать данные о своих поставщиках, Interfax, 30 November 2017.
[38] Правительство разрешило не раскрывать транзакции с попавшими под санкции лицами, Interfax, 16 January 2018.
[39] Тайные бенефициары: как ЦБ поможет банкам скрыть владельцев под санкциями, RBC, 19 March 2018.
[40] МЭР предложило не раскрывать данные о сделках крупных предприятий, RBC, 9 June 2018.
[41] Почему ФНС отложила публикацию данных о стратегических госкомпаниях, RBC, 31 May 2018.
[42] All of the pre-JCPOA secondary sanctions applicable to Iran will be reintroduced by the US no later than 5 November 2018.