23/05/2018
Saudi Arabia: Will the purge affect foreign investment?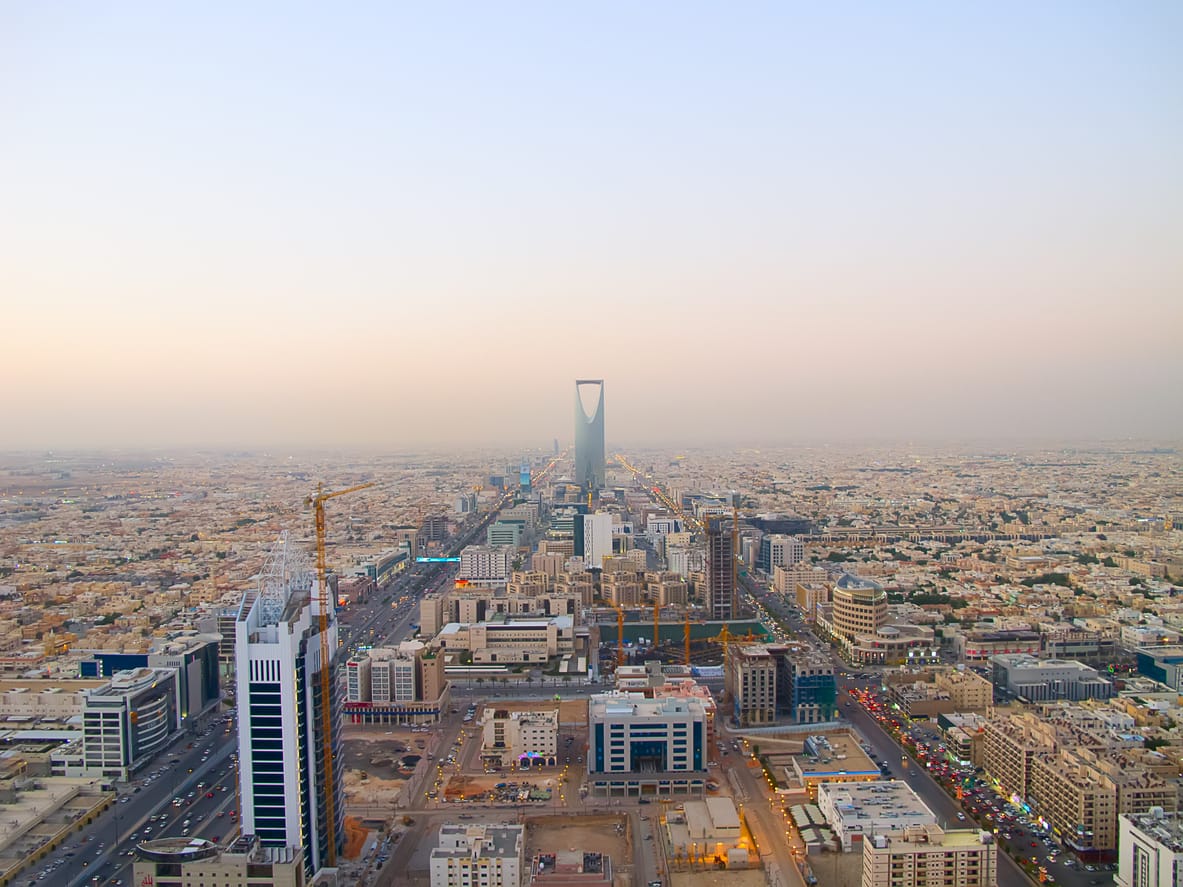 The headline-grabbing Saudi Arabian anti-corruption campaign of November 2017, part of a broader 'shake-down' of Saudi society by the powerful Crown Prince and heir to the throne, Mohammed bin Salman (MbS), was characterised from the outset by a blanket of secrecy, legal opacity, and disinformation. A campaign ostensibly designed to rid the Kingdom of its legacy of graft and herald a new chapter of openness and transparency, has succeeded in generating a climate of fear among Saudi political and business elites, while strengthening the hand of the Crown Prince. As for MbS' broader objectives to diversify the country away from its dependence on oil, through attracting foreign direct investment and job creation, there are other variables to consider beyond the repercussions of the purge.
In late January 2018, Saudi Arabian authorities reported that they had seized over USD 100 billion from financial settlements with the detained businessmen and royals, a figure impossible to verify, and likely inflated, particularly with many of the assets being illiquid and located outside the Kingdom. As of early April, 56 individuals who failed to reach agreements reportedly remained in detention, with some heading for trial on terrorism or money laundering charges. There have been unsubstantiated reports that some detainees have been subject to physical abuse.
The anti-corruption purge, while rightly seen as a unique 'shock and awe' campaign, is, however, reflective of a trend of growing centralisation within the state, or 'statisation', in relation to politics, the economy and cultural-religious discourse. Changes are being fast-tracked by order from the top. Some of this predates MbS' grip on power. For example, in 2010, former King Abdallah issued a royal decree to monopolise the issuing of religious opinions (fatwas) within the state-sponsored Council of Senior Scholars. The arrest of prominent scholar Salman Al-Odeh in September 2017 was indicative of the growing intolerance of non-official religious promulgations. The decades-old balance of power between the Saudi ruling family and the Wahhabi religious establishment, and indeed within the ruling family itself, is being reshaped.
A supportive White House has strengthened the hand of the Crown Prince domestically. MbS is buoyed in particular by Trump's anti-Iranian sentiment, whilst cultivating a close relationship with Jared Kushner. Meanwhile, MbS has an ally in the powerful and ambitious Crown Prince Mohamed bin Zayed of Abu Dhabi. In light of perceived foreign policy misjudgements, particularly in Yemen, MbS will require the continued support of key regional actors. MbS will also need to carefully manage recent overtures towards Israel for his domestic constituency.
With regard to the broader economy, MbS is redoubling efforts to attract foreign investment to invigorate the private sector and diversify away from oil – a plan known as Vision 2030. This involves the planned IPO and sale of 5% of Saudi Aramco, and large investments in tourism, transportation, and a mega-city called NEOM. However, there is considerable scepticism in relation to the sale of state assets, such as sports clubs and a water desalination plant. Ambitious capital raising forecasts of USD 200 billion have been scaled back, and there are fears over the complexity of selling off state institutions whose employees are well-remunerated but poorly motivated.
Socio-religious liberalisation can play a role in attracting inward investment. But recent reforms, such as giving women the right to drive, can only go so far in the short-term. A revolution in the school curriculum, and the energising of the Saudi workforce, will prove much more significant longer-term challenges. 70% of the population of the Kingdom is under 30, and unemployment has grown to 13%. Meanwhile, 45% of private sector jobs are in the construction sector, traditionally unattractive to Saudi nationals.
Foreign investors will also naturally be concerned about political stability and the rule of law. Despite the legal fogginess and arbitrariness of the anti-corruption purge, MbS will be eager to allay such fears and foster a business-friendly climate. And it is worth reasserting that the purge was ultimately an internal Saudi affair, with no direct targeting of international businesses. The relative silence of the Saudi business community in relation to the arrests, may on one hand reflect a fear of speaking out. But on the other hand, there is a collective self-interest in not tarnishing the image of Saudi Arabia as an attractive destination for FDI. Although many of those caught up in the corruption campaign will have considerably reduced influence in the Kingdom, MbS will not wish to alienate the entire business community.
Moreover, limitations on the nature and scope of FDI remain, the rules of which are governed by the Saudi Arabia General Investment Authority (SAGIA). For example, the 'negative list' prohibits foreign investment in three industrial sectors and 12 service sectors, while older laws inhibit investment in other areas. Moreover, under the Saudi nationalisation scheme, known as 'Nitaqat', foreign companies must abide by quotas for the employment of Saudi nationals. Although recent changes have eased ownership restrictions on foreign firms, challenges remain in this area which are likely to impede the rate of FDI.
Tom Ready, Associate Director