23/02/2018
Register of overseas beneficial owners of UK property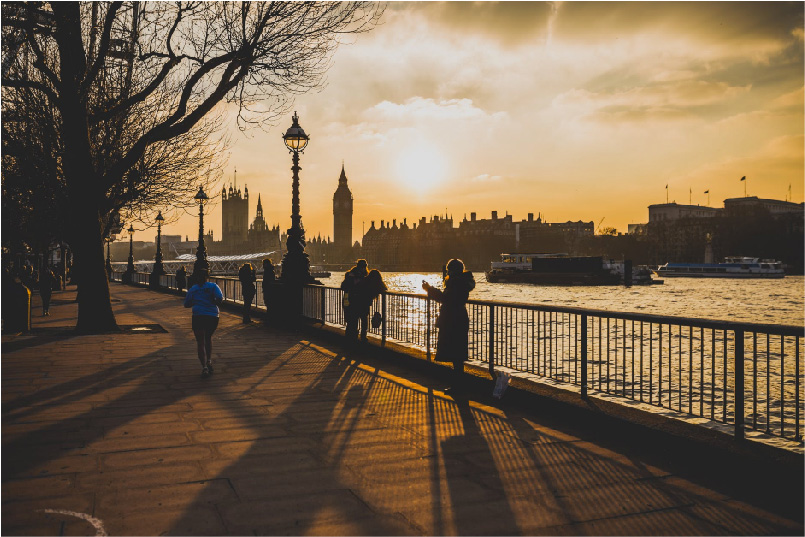 Introduction of the UK property register
Last month, the UK government announced a timetable for the implementation of the world's first register of overseas beneficial owners of property. The government committed to publish a draft bill this summer and introduce it in Parliament by next summer. The register is expected to go live by early 2021, following legislation. Although the UK is rated as one of the most transparent jurisdictions for real estate[1], its strong property rights, rule of law and its potential as a long-term store of value continues to attract substantial illegitimate funds flows. In 2016, the House of Commons home affairs committee cited estimates that GBP 100 billion was being laundered annually, with just 335 out of 1.2 million property transactions deemed suspicious by law enforcement officials.
The introduction of the register of overseas beneficial owners of UK property aims to tackle one of the most widely-referenced methods of money laundering through real estate: the ownership of UK property through shell companies located in offshore jurisdictions.  By compelling overseas legal entities to disclose their beneficial owners in a register held by UK Companies House, the government intends to increase transparency over property ownership, potentially dissuading those intent on using it to perpetrate economic crime.
The government has said it will shortly publish its response to an earlier call for evidence, it which it sought feedback on proposed aspects of the new register. In general, those parties that submitted responses, and which have published their comments, are united in the view that the introduction of the register is welcome, although there is debate over whether the measures proposed are unduly cumbersome or whether they will be fully effective.
2021 target implementation date
The government has set a date of 2021 for implementation of the new register. This date has been suggested for several reasons. Firstly, it takes into account the time required to implement the necessary legislation and secondly, it recognises the practical challenges associated with implementing such a register. The government has suggested that the new register will sit alongside the existing People with Significant Control (PSC) register, held by UK Companies House, which was introduced in April 2016. Like the PSC register, the new property ownership register is intended to provide information on beneficial owners above 25%, including those who exert significant influence or control over the company. As a further step, the government has suggested the new register will be linked to the UK Land Registry, and the Land Registry will allow transfer of property titles only after having received a valid registration number from Companies House.  Without this registration number, transactions relating to the underlying property will effectively be blocked, and will remain so until the beneficial ownership or control information is updated. The UK has around 97,000 properties held by overseas legal entities[2], and it is likely many will not have changed hands for some time[3]. Part of the reason for delaying implementation of the new register to 2021 is due to the need to communicate the new processes to existing property owners. The government has said it intends to do this via a publicity campaign although, in the event, no such campaign accompanied the launch of the PSC register, which may have led to some initial confusion around the updated disclosure requirements.
Potential limitations to the new property register
Although the need for a new property register is widely acknowledged, and its purpose and potential value is generally accepted, its efficacy is likely to be impacted by a number of factors:
Like the PSC register, the new property register will rely on self-disclosure. The UK does not have, nor has it indicated it will implement, a system for validating the identification of individuals who form companies. With only six staff responsible for the existing PSC register and the integrity of Companies House data, Companies House relies on a combination of a threat of sanctions for misreporting of data, as well as investigations by users of the data, to ensure data integrity. The threat of sanctions themselves may be insufficient to deter hardened criminals, particularly if they are not UK resident.
The new property register will need to address some of the shortcomings associated with the data quality of the current PSC register, such as misspellings and typographical errors, frequently caused by free-form input fields. In addition, whether intentionally or not, data available from PSC register returns and analysed by external parties such as Global Witness, the NGO, found issues such as 1 in 10 UK companies claiming not to have a beneficial owner. By 2021 however, and with the benefit of experience of operating the PSC register, it is feasible issues such as these will have been minimised and users will be more aware of disclosure requirements.
The imposition of a 25% reporting threshold (consistent with the Money Laundering Regulations 2017/Fourth EU Money Laundering Directive and the PSC register) potentially allows beneficial owners to divide ownership so that it falls below 25% in order to legitimately avoid reporting the names of beneficial owners. The European Commission has already recognised risks in setting a threshold at 25%[4]. Some commentators have suggested it would be more appropriate to move to a 10% ownership threshold. There is an existing precedent for this, under the US Foreign Accounts Tax Compliance Act (FATCA) reporting requirements.
There is continuing prima facie evidence of the use of nominees in the UK, even though the PSC register requires disclosure of beneficial owners[5]. While the introduction of a new property register raises the bar for transparency, it does not of itself resolve the issue that the stated beneficial owner is not the true beneficiary.   Companies House, with its limited resources, is not best equipped to address this issue.  Estate agents (who are obliged to undertake know your customer checks on both buyers and sellers under the revised money laundering regulations) and other gatekeepers such as solicitors are expected to play a leading role in ensuring the integrity of information provided.
The introduction of the property register does not explicitly deal with situations in which property purchases are funded through unregulated lending networks[6]. In Vancouver, Canada, investigations have revealed a prevalence of China-based networks involved in peddling fentanyl and other narcotics, the proceeds of which have been used to advance unregulated loans at extortionate rates of interest to property owners of Chinese origin[7]; those owners have often already reached financial borrowing limits imposed by regulated lenders, or have been involved in high-risks activities such as gambling. Since the unregulated lenders do not appear as owners on the property register they stand to gain either through interest payments (in the Vancouver case, collected in Chinese banks) or, in the event of default, may take control of the property through court-sanctioned procedures.
Importance of knowing your customer
The new property register will introduce greater transparency over the UK property market, making it easier for interested parties, including foreign governments, to trace and ultimately recover stolen assets. However, as is the case with the PSC register, the onus remains on the user of the data to independently verify the information held, given that Companies House does not conduct its own ID checks.  In addition, while professionals such as estate agents and solicitors are required by law to conduct anti-money laundering checks on clients and parties to real estate transactions, the introduction of the new property register potentially shines a brighter light on the activities of their clients.  With increasing levels of information on property ownership, public scrutiny is likely to increase further.  NGOs and transparency campaigners have already actively targeted economic crime in the real estate sector, applying increasingly innovative data analytics techniques to uncover patterns of unusual activity[8].  Real estate transactions by their nature carry higher inherent levels of economic crime risks, and particularly so where such transactions are high value and include offshore legal structures. To avoid risks associated with reliance on self-reported information, regulated entities involved in those transactions should consider:
Whether the individual(s) purporting to be the beneficial owner(s) are indeed likely to be the true beneficiaries. Nominees tend not to have a public profile associated with a high net worth individual, and this should be evident through research of their background and profile. Other red flags associated with nominees include their association with large numbers of organisations via directorships or shareholdings, association with mass-registration addresses, or links to professional activities typically associated with nominee roles.
Consideration should be given to whether the beneficial owner is in some way connected to a politically exposed person (PEP). There are numerous, well-document cases involving of PEPs placing property in the hands of members of their wider families, or trusted proxies.
The source of funds and source of wealth of the beneficial owner should be understood. The data included on the new property register will be a means to an end: that is, a way to identify the beneficial owner so that further investigations can be conducted into their source of funds and source of wealth. Many cases of grand corruption are linked to the acquisition of high-value real estate, and an adequate understanding of the provenance and evolution of an individual's wealth (and not just the immediate source of funds) is necessary to avoid the risk that the transaction is associated with the proceeds of criminal activity or other money laundering activities.
Consideration should also be given to unusual transactions that may be designed to circumvent the controls that will be imposed by the new property register, such as splitting ownership so it falls below the 25% threshold, unusual corporate restructuring, or transactions between potentially connected parties.
Finally, if the source of financing is a loan that is not a residential or commercial mortgage offered by an accredited or legitimate lender, further consideration should be given to whether the source of funds is legitimate.
How other countries are tackling money laundering in the real estate sector
In the United States, the Treasury Department's Financial Crimes Enforcement Network (FinCEN) has taken steps to address the loophole where unregulated, "all-cash" deals – contributing 22% of overall real estate transactions – were not subject to AML review. Unlike transactions involving mortgage loans, in which regulated banks and brokers are subject to AML regulation under the US Bank Secrecy Act (BSA), deals involving cash created a loophole since in those circumstances, other professional advisers such as real estate agents, conveyancing attorneys, title search and insurance agents, had no compliance obligations under BSA/AML regulations. Suspicions arose that real estate agents, incentivised by the number of successful transactions, were ignoring obvious money laundering red flags. As a first step, FinCEN introduced geographic targeting orders (GTOs), which required title companies in Miami-Dade County in Florida, and Manhattan, New York, to report all-cash purchases of high-value real estate properties.  Those regions were selected based on the prevalence of high-value cash deals, and their attractiveness to buyers of luxury property.  The GTOs require title insurance companies in those geographic areas to identify natural persons behind shell companies using "all cash" methods of purchase (i.e. without a mortgage).  FinCEN targeted title insurance companies because title insurance is a common feature in the vast majority of real estate transactions. The requirement was first introduced in March 2016, with a limited period until the end of August 2016. Since then, FinCEN has repeatedly extended the period of use of GTOs, as well as geographic areas to include also: Los Angeles county; three counties comprising part of the San Francisco area (San Francisco, San Mateo, and Santa Clara counties); San Diego County; the county that includes San Antonio, Texas (Bexar County); and the City and County of Honolulu, Hawaii.  According to an analysis provided by FinCEN in February 2017, 30 percent of the transactions covered by GTOs involved a beneficial owner or purchaser representative that was also the subject of a previous suspicious activity report.  FinCEN said that this finding confirmed its concerns about the use of shell companies to buy luxury real estate in "all-cash" transactions.
In France, professionals in the real estate sector regulated under law no. 70-9 of 2 January 1970 (the "Hoguet law") are obliged to implement an appropriate system of due diligence which allows them to know their client, the source and the intended use of funds.  A law of 2 July 1998 imposed requirements on property agents to report suspicious customers, alongside banks and notaries, although the law was not enforced until 2009, at which point the real estate sector came under the supervision of the Directorate General for Competition, Consumer Affairs and Fraud Control (DGCCRF), which is responsible for national sanctions. According to a 2015 report on Suspicious Transaction Reports issued by Tracfin, the French financial intelligence unit, "property professionals have not yet fully adopted the reporting structure, even though real estate is a key weak point in the French system in terms of money laundering, as the FATF's most recent assessment of France makes clear".  The report described the property sector as "an Achilles heel for the French system". The French government has however started to take action and in 2017 fined a network of luxury real estate agents EUR 200,000, representing 73 percent of its annual net income, for insufficient internal procedures to identify and report suspicions of money laundering.  That harsh fine has raised the attention of real estate operators in France, despite the fact that the real estate operators were able to successfully appeal the penalty. Alongside this, high profile cases, such as that involving Suleiman Kerimov, have further raised attention to the risks of money laundering in the real estate sector.
In Australia, provisions of the Anti-Money Laundering and Counter-Terrorism Financing Act 2006 are not imposed on real estate agents. Neither does the law impose obligations on other professionals acting in the real estate market, such as lawyers and accountants. Equally, there is no obligation to provide Suspicious Transaction Reports, or to identify PEPs who may be parties to real estate transactions.  There are no obligations in Australia to identify beneficial owners of foreign companies purchasing real estate, beyond a check on foreigners wishing to purchase residential properties. Australia's financial crimes regulator, AUSTRAC, has previously said that laundering of illicit funds through real estate was "an established money laundering method in Australia" and estimated that around USD 1 billion in suspicious transactions originated from Chinese investors into Australian property in 2015-16.  Other sources of illicit funds it noted were from Papua New Guinea and Malaysia. Consultations into the extension of money laundering laws to professionals involved in the real estate sector are ongoing, although the Law Council of Australia has opposed extension of the laws, and the Real Estate Institute of Australia has raised concerns around the costs of implementation and the training required.
Adrian Ford, CEO
adrian.ford@aperio-intelligence.com
[1] JLL Global Real Estate Transparency Index 2016.
[2] BBC analysis, January 2018.
[3] According to HM Revenue and Customs data, in 2014 there were 1,141,540 residential property transactions in the UK. Latest available government data (from 2014) indicates there were around 28,073,000 dwellings as at 2014, indicating an average turnover of around once every 25 years.
[4] Proposals for a Fifth EU Money Laundering Directive (from September 2016) included lowering the reporting threshold to 10% for "passive non-financial entities" (an entity that does not undertake any economic activity of its own and serves to distance the beneficial owners from the asset). The definition potentially matches with shell companies formed to own residential property assets.
[5] Transparency International, in its November 2017 publication "Hiding in Plain Sight", quotes Companies House data as at July 2017 showing that there were 1,980 officers with 50 or more appointments to active companies, which it says "is an unusually high number of appointments" and may be "a good proxy for nominee directorship".
[6] Although reference is made to ensuring that only an accredited or legitimate lender is able to repossess and dispose of a property which has a restriction against it.
[7] B.C. vows crackdown after Globe investigation reveals money-laundering scheme.  The Globe and Mail, 16 February 2018.
[8] For example, NGOs have used UK Department of Energy & Climate Change (DECC) data to identify properties in high-value neighborhoods that appear to be unoccupied for long periods of time, based on electricity usage.