29/01/2018
US Treasury Submits "Russian Oligarch Report" to Congress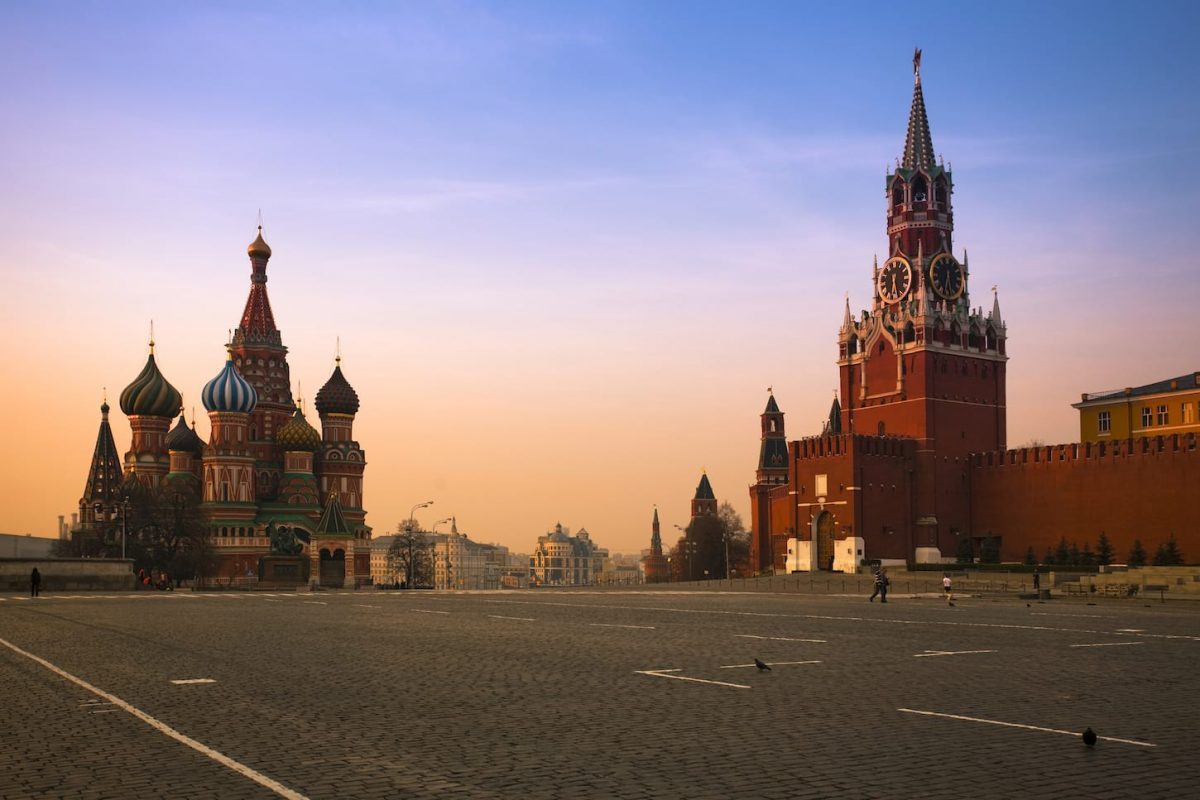 On 29 January, the US Treasury submitted to Congress its "Russian Oligarch Report", also dubbed in the press the "Kremlin Report", as per Section 241 of the new Russia sanctions package, which US President Donald Trump signed into law on 2 August 2017 under the name "Countering America's Adversaries Through Sanctions Act" or CAATSA (H.R. 3364, Pub.L. 115–44).
In accordance with Section 241, the report was submitted in an unclassified form, including the names of individuals identified by the US Treasury and other agencies. It also contains a classified annex with detailed assessments as required by law. Given the considerable amount of attention towards the Mueller investigation and the bipartisan consensus in the US regarding Russian interference in the domestic electoral process, the release of that annex (in full or in part) into the public domain should not be ruled out in the future.
Background
CAATSA is the latest sanctions bill, which Congress imposed last year on the Trump Administration in retaliation for Russia's interference in the 2016 US presidential election. Special Counsel and former FBI director Robert Mueller has since been investigating illicit Russian actions on US soil as well as presumed collusion between senior Russian officials and their intermediaries, on the one hand, and members of the Trump campaign and transition team, on the other. In addition to the significant toughening of existing US sanctions adopted during the Obama administration (in particular under Executive Order 13662, which details specific sectoral sanctions in Directives 1 to 4), CAATSA offers the possibility of enacting new restrictive measures against Russian citizens and companies. Section 241 requires the US executive branch to identify "the most significant" senior Russian government officials and oligarchs and assess their:
Net worth and known sources of income (including those of close family members);
Non-Russian business affiliations;
Closeness to the Russian government and, in particular, President Vladimir Putin and other members of the ruling elite;
Involvement in acts of corruption.
Section 241 further requires the US Government to evaluate the exposure of key sectors of the US economy, including on a priority basis banking, securities, insurance and real estate, to Russian politically exposed persons (PEPs). This category no doubt includes not only senior government officials and prominent oligarchs but also a multitude of lesser-known, low-key wealthy Russians whose business activities depend on a good relationship with the state or who have engaged in joint projects with state owned companies or have had dealings with state assets.
Who wrote the Kremlin Report?
The responsibility to draft the report was placed by CAATSA with the US Department of the Treasury acting in consultation with the US National Intelligence Community (headed by the Director of National Intelligence) and the US State Department. It is likely that the main input was provided by the Treasury's Office of Foreign Assets Control (OFAC), which administers the majority of sanctions programmes in the US (a limited number of programmes are managed by the State Department and the Bureau of Industry and Security of the US Department of Commerce). OFAC has extensive research capabilities enabling it to identify relevant sanction targets and mostly relies on open sources as available through the media, public databases and similar avenues. In many situations, adding a person or entity to a sanctions list is a matter of subjective judgement given either the dearth of publicly available information or the lack of credible, trustworthy sources. Many rich Russian individuals depend on the benevolence of the Putin regime to survive in key sectors (e.g. extractive industries) traditionally dominated by state monopolies or subject to heavy government regulation. Drawing the line between those genuinely close to Vladimir Putin and supporting his policies, and others who have to maintain "favourable neutrality" towards the Putin regime is a highly difficult task. It is also worth noting that unlike a "senior foreign political figure" defined in Title 31 of the Code of Federal Regulations, the term "oligarch" has no official definition. It has been suggested that the US authorities are partly relying on contributions from third parties such as think tanks (e.g. the Atlantic Council), anti-corruption NGOs, Russian opposition activists and well-known western critics of the Putin regime. It has also been implied that the availability of detailed public information on key representatives of the Russian oligarch class, based on many years of research and analysis by respectable institutions, will ensure objectivity. As things stand, the sheer number of individuals cited in the Kremlin Report largely invalidates such claims to objectivity.
What are the consequences for the oligarchs identified?
The mere fact of being cited in the Kremlin Report does not automatically entail primary or secondary sanctions. The unclassified portion of the report states as follows in this respect:
"It is not a sanctions list, and the inclusion of individuals or entities in this report, its appendices, or its annex does not and in no way should be interpreted to impose sanctions on those individuals or entities. Inclusion in this report also does not constitute the determination by any agency that any of those individuals or entities meet the criteria for designation under any sanctions program. Moreover, the inclusion of individuals or entities in this report, its appendices, or its classified annexes does not, in and of itself, imply, give rise to, or create any other restrictions, prohibitions, or limitations on dealings with such persons by either US or foreign persons. Neither does inclusion on the unclassified list indicate that the US Government has information about the individual's involvement in malign activities […]".
Despite initial expectations of a shorter list (the actual list of oligarchs contains 96 names), it is still likely that both financial and non-financial organisations, within and outside the US, will seek to take pre-emptive steps in order to either completely terminate, to the extent possible and warranted by shortand medium-term business considerations, or to reduce their relationships with and exposure to the oligarchs mentioned in the report. These measures might encompass in worst-case scenarios the termination of bank accounts, triggering force majeure clauses to force an early repayment of loans, refusals to provide new lending, walking out of existing contracts and projects, etc. At a minimum, further enhanced due diligence will have to be performed on the relevant oligarchs, their family members and close associates with a view to identifying the level of inherent risk.
Section 241 asks the US Government to assess "the potential impacts of imposing secondary sanctions with respect to Russian oligarchs". The wording clearly indicates that the US authorities could decide, at an unspecified point in time if at all, to add all or any of the oligarchs identified to OFAC's specially designated nationals (SDN) list. In fact, secondary sanctions, i.e. applicable to non-US persons, do not concern nonSDN targets most of the time. Furthermore, there have been no non-SDN designations of individuals under the Russia/Ukraine sanctions programme. The SDN status means a wide array of restrictions, including the blocking of assets and property in the US, travel bans and a general prohibition for US persons to engage in any transactions with sanction targets. If adopted, non-secondary sanctions would extend the prohibition to foreign persons.
Speaking at a hearing before the Senate Senate Banking, Housing and Urban Affairs Committee on 30 January, US Treasury Secretary Steven Mnuchin addressed criticisms from Democratic members of the upper house of Congress who complained that the Kremlin Report did not give any indication of the Trump administration's plans to impose new sanctions on Russia. While answering a question from Bob Menendez, a high-profile Democrat from New Jersey, Mnuchin said: "There was an extraordinary amount of work. I assume you haven't yet read the classified version. It is hundreds of pages and there will be sanctions that come out of this report". He explained that the classified index could serve as a roadmap for future designations, but did not provide any specific timeline or an idea of how many Russian persons could end up being sanctioned. The risk for the oligarchs additionally stems from the CAATSA Section 241(1) (C) requirement to identify "any indices of corruption with respect to those individuals". It is unsurprisingly easy to suspect any ultra-high net worth Russian of having engaged at some point in time in corruption, especially during the 1990s when the Yeltsin Administration proceeded with the chaotic privatisation of heavily discounted state assets. Under Section 9 of the Sovereignty, Integrity, Democracy, and Economic Stability of Ukraine Act of 2014, as amended by Section 227 of CAATSA, the US President is "authorized and encouraged to impose the sanctions" (asset freezes and visa bans) on any officials or their close associates and family members responsible for "significant corruption" within Russia. The same applies to "any individual who has materially assisted, sponsored, or provided financial, material, or technological support for, or goods or services in support of" such corruption, which may potentially include any successful Russian businessperson. As with other assessments, the corruption-related analysis has not been made public.
According to recent media reporting, many wealthy Russians have recently approached, through influential lobbying firms, former US Treasury and State Department officials with experience in sanctions in order to stay off the list. Others have started to withdraw from their US-based businesses. In anticipation of the Kremlin Report, four Russian companies – PhosAgro, Polyus, Alfa Bank and Rusal, which are owned by oligarchs – announced plans to sell bonds, fearing fallout from the potential inclusion of their owners in the report. Last December, the Putin Administration said the government was considering issuing special foreign-currency bonds to allow oligarchs to repatriate capital from abroad. In the meantime, numerous rich Russians have been allegedly trying to downplay their association with Vladimir Putin, notably by declining invitations to meetings or events attended by the president.
How many oligarchs were identified in the Kremlin Report?
On 11 January, the respectable Russian daily Kommersant quoted its D.C.-based sources as saying that the combined list of senior officials and oligarchs could comprise more than 50 names and as many as 300 names with the inclusion of family members. The unclassified portion of the report, as released by the US Treasury, comprises the names of 114 senior Russian officials, including 43 from the Presidential Administration, Prime Minister Dmitry Medvedev, the 30 members of government, 40 other high-ranking officials (including CEOs of state-owned companies) as well as 96 oligarchs. The sole criterion for the identification of oligarchs is their estimated net worth, which must be at USD 1 billion or more, based on "reliable public sources".
The actual list proves to be much longer than what was initially expected and in many ways contradicts recent estimates made in accordance with more subtle parameters. These include the estimates made by qualified individuals who were publicly identified as potential contributors to the Kremlin Report. In November 2017, a staunchly anti-Russian US-based academic, Anders Aslund, who is a senior fellow at the Atlantic Council, co-authored a blog post entitled "How to Identify the Kremlin Ruling Elite and its Agents: Criteria for the US Administration's 'Kremlin Report'". One of the remaining co-authors was Daniel Fried, sanctions coordinator of the US State Department during the Obama presidency. They collectively cautioned against pursuing a simplistic approach, arguing that "earned wealth in itself should not be regarded as objectionable" because "many made their fortunes before Putin and, to survive, are forced to pay large tributes to the Kremlin". They also noted that "it is critical that persons are named in the Kremlin Report only on the basis of reliable information" and suggested targeting "the popularly-acclaimed oligarchs, who are big businessmen profiting greatly from direct business with the Kremlin".
Both Aslund and Fried came out publicly against the approach ultimately taken by the US Government, which is blatantly at odds with their own recommendations. The former told the media on 30 January that while he had personally prepared suggestions for the Kremlin Report and expected them to be used, an unidentified senior official in the Trump administration had ordered them to be replaced with an all-encompassing list of wealthy Russians. "In doing so, this senior official ridiculed the government experts who had prepared another report", Aslund said. Fried sounded as critical: "What came out was so hasty and sloppy it could only have been done on the fly […] It makes us look non-credible instead of conveying forbearance. It conveys weakness and sloppiness […] A list that includes everybody is no list at all." In December 2017, the Russian media start-up The Bell, founded by a former editor at RBC, Forbes Russia and Vedomosti, suggested, instead, that the US Government could primarily target those oligarchs whose companies had received in excess of USD 300 million worth of state support.
Out of the 300+ companies that received financial assistance from the Russian state in the wake of the 2008-2009 financial crisis, some 20 entities surpassed the USD 300 million threshold. The biggest recipient was Oleg Deripaska's Rusal (USD 4.5 billion) while another Deripaska company, carmaker GAZ, secured USD 630 million in state guarantees. Other beneficiaries included Roman Abramovich's Evraz and Mikhail Fridman's Alfa Group (USD 2 billion each), as well as Vagit Alekperov's Lukoil, Vladimir Yevtushenkov's AFK Sistema, Alisher Usmanov's Metalloinvest and Igor Zyuzin's Mechel (Zyuzin has no longer been a Forbes billionaire since 2013). Who was included in the Kremlin Report's oligarch list? There has therefore been considerable speculation in the media about who among oligarchs might be included in the Kremlin Report. As previously mentioned, the list of oligarchs, which was disclosed as part of the unclassified portion of the report, comprises 96 individuals. It does not include any family members or close associates, though. Further, the US Department of the Treasury has explicitly indicated that the classified annex may contain individuals who "hold a position below those included in the unclassified report or have a net worth below USD 1 billion[1]".
In what many view as a humiliation for the entire US executive, a Treasury spokesperson publicly admitted on 30 January that the unclassified part of the Kremlin Report was derived from Forbes' ranking of the 200 richest businessmen in Russia as of 2017. The current US sanctions against Russia apply to a handful of wealthy individuals close to the Putin regime, such as Gennady Timchenko, Boris and Arkady Rotenberg and Yuri Kovalchuk. Last November-December, the Free Russia Forum, a loose alliance of Russian opposition activists, gathered in Lithuania to hammer out a list of Russian individuals recommended for inclusion in the sanctions regime. The "oligarch" part of the list had 23 names in it, including the already sanctioned Arkady Rotenberg (but not his brother Boris). No specific methodological information was made public. The forum's participants simply stated that those were "big businessmen who have acquired unfair competitive advantages thanks to doing business jointly with the Putin regime". On 18 January, Forbes Russia published a list of nine oligarchs whose names had been most frequently cited in connection with Vladimir Putin or the Russian ruling elites in 2017[2]. They were (from most to least cited): Oleg Deripaska; Gennady Timchenko; Leonid Mikhelson; Viktor Vekselberg; Roman Abramovich; Pyotr Aven, German Khan and Mikhail Fridman (cited together); and Suleiman Kerimov. Just days earlier, Republican senators Marco Rubio and Lindsey Graham had urged Treasury Secretary Steven Mnuchin, Secretary of State Rex Tillerson, and Director of National Intelligence Dan Coats to include Alisher Usmanov (along with Russian Prosecutor General Yuri Chaika) in the Kremlin Report. The two prominent Republicans claim that both Usmanov and Chaika have committed significant corruption in Russia and may have repeatedly violated the 1977 Foreign Corrupt Practices Act (FCPA).
Other Russian oligarchs cited in the Kremlin Report are:
Kirill Shamalov (Sibur Holding), the purportedly former husband of Vladimir Putin's alleged daughter Ekaterina Tikhonova and the son of Putin's old friend Nikolay Shamalov (already sanctioned in the EU, Canada and other countries);
Leonid Mikhelson (Novatek) whose business partners and associates include Kirill Shamalov and a good friend of Putin, Gennady Timchenko (sanctioned);
Alexey Mordashov (Severstal) who is linked through business to such sanctioned individuals as Gennady Timchenko and Yuri Kovalchuk and who had his company Silovye Mashiny added to the US SDN list in January 2018 over illicit trade with Crimea;
Vladimir Potanin (Norilsk Nickel) who is frequently referred to in the press as Vladimir Putin's friend, has played hockey in the Putin team comprising famous athletes and a handful of sanctioned oligarchs, and has repeatedly praised Putin's policies in public;
Mikhail Fridman, German Khan, Pyotr Aven and Alexey Kuzmichev (Alfa Group, LetterOne) who were mentioned in the 2016 Trump dossier in relation to Alfa Group's presumed kickbacks to Putin in the 1990s and as close advisors to the Russian president, especially on the US. Fridman and his associates are generally considered to be on especially good terms with the Putin regime and have a long history of various allegations against them.
Our analysis
The list of oligarchs in the Kremlin report presents several challenges. First, there are serious reasons to doubt its objectivity, as well as the very quality of the work performed by the US Government under Section 241 of CAATSA. This section clearly refers to the "most significant senior foreign political figures and oligarchs in the Russian Federation, as determined by their closeness to the Russian regime and their net worth". The inclusion of all oligarchs with an estimated net worth exceeding USD 1 billion runs counter to the explicit requirement set out in the law, namely the fact of being among the "most significant" figures as defined by the extent of wealth AND closeness to the Putin regime. Some of the businesspeople mentioned in the report are either low-key individuals without any known ties to the Kremlin, or have been living abroad for many years and have not played a discernible role in Russian domestic politics, or for some have come under direct pressure from Vladimir Putin's inner circle. For instance, Vladimir Yevtushenkov, the majority shareholder of AFK Sistema, saw his personal wealth tumble from USD 9 billion in March 2014 to slightly above USD 2 billion in January 2018, according to Forbes. This followed the 2014 nationalisation of his key oil asset, Bashneft, over fraud allegations and the ongoing dispute with Bashneft's current owner, Rosneft. The CEO of Rosneft is Putin's close associate, Igor Sechin, sanctioned since early 2014. Furthermore, the estimation of wealth is never a simple exercise: as evidenced in our individual assessments below, Forbes and Bloomberg, the two key providers of billionaires' wealth data, often have drastically diverging estimates. Despite the intrinsic flaws of the US Government's approach to Section 241, the individuals included in the Kremlin report, while not being under the imminent threat of primary or secondary sanctions, could face some type of sanctions in the months to come and are likely to witness negative consequences for their businesses and assets. This is especially true in the context of increasingly strained relations between Russia and the US, just weeks away from the March 2018 presidential election in Russia. The Russian authorities have already publicly accused the US Government of meddling in their electoral process, as the latter earlier did in relation to Russia after Donald Trump's victory in the 2016 US presidential election. The Trump administration's apparent reluctance to adopt a markedly tough approach vis-à-vis Russia, as many members of Congress and opinion leaders have come to believe, could actually backfire. While Russia's borrowing costs dropped on 30 January to their lowest level since the spring of 2014 and the rouble rallied, with many experts in both Russia and the US calling the Kremlin Report "toothless" and "meaningless", the situation might change if Congress were to take matters in its own hands. An increasingly robust bipartisan support for a tougher sanctions policy towards Russia could tie Donald Trump's hands and coerce his administration into more aggressive actions than have ever been envisaged.
[1] The classified annex to the Kremlin report also contains a list of parastatal entities determined to be those that are 25% or more owned by the Russian state and had 2016 revenues of circa USD 2 billion or more.
[2] Furthermore, the Russian media reported that the list of parastatal entities whose CEOs had been cited among senior officials was based on last year's ranking of the largest Russian companies by a leading Russian daily, RBC. It also appears that the US authorities did not run basic checks on that list because the Kremlin Report contains the name of Oleg Budargin as the CEO of Rosseti. He left the company in September 2017.
George Voloshin, Head of Branch, France
george.voloshin@aperio-intelligence.com
Direct dial: +33 (0) 6 43 07 80 29