31/07/2017
New Russia sanctions: a road to nowhere?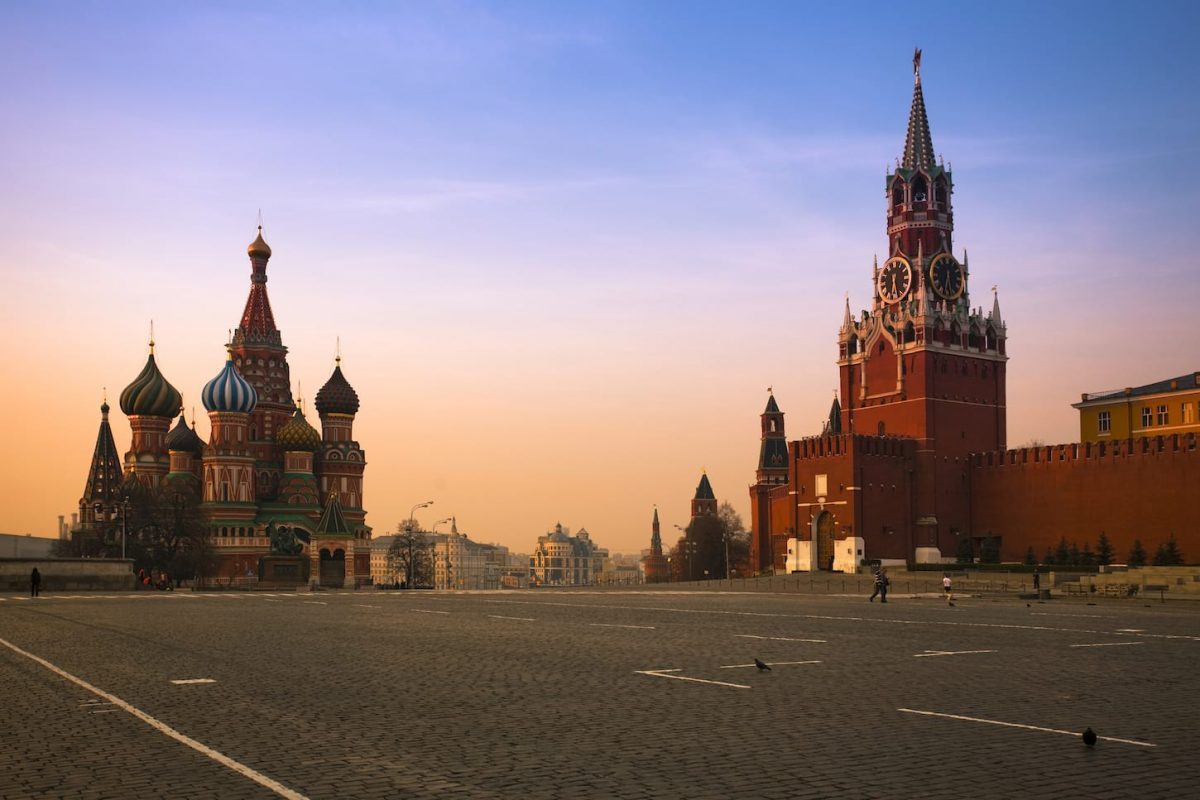 On the 2nd of August, US President Donald Trump signed into law the Countering America's Adversaries Through Sanctions Act (CAATSA). This piece of legislation had successfully cleared its way through both chambers of Congress, respectively on 25 and 27 July, winning overwhelmingly by 419-3 and 98-2. The Senate passed a more limited variant of the same bill in June, focusing exclusively on sanctions against Russia and Iran. The House's text also includes measures to be taken against North Korea. The longest Russia portion of the draft law is obviously the most controversial one, given the proposed significant toughening of existing restrictions and the introduction of new sanctions. The US-Russian relationship, already at an all-time low, is poised to suffer even further, with Russian President Vladimir Putin having ordered hours later on 28 July a reduction of US diplomatic personnel and a vacation of two US properties in Moscow. The Kremlin had earlier threatened a 'proportionate' retaliation.
Looming standoff in D.C.
The CAATSA comes at a particularly inopportune moment for the Trump Administration as it is battling accusations of collusion with the Russian government to win last November's US presidential election against Hillary Clinton. Recent revelations about a secret meeting between a Russian lawyer linked to the intelligence services and a group of Donald Trump's closest aides, including his own son Donald Trump Jr. and his son-in-law Jared Kushner, have only added fuel to the fire. Key Democrats have been questioning for months the depth of relationship between the Trump campaign and transition team, on the one hand, and the Russians, on the other. Some of them have been openly calling for a revision of the security clearances provided to senior Trump advisers on the grounds that those individuals may not be trustworthy enough to merit access to top secret information.
The sudden firing of FBI Director James Comey on 9 May and the subsequent appointment, on 17 May, of former FBI Director James Mueller to be the special counsel in charge of the Russia investigation have sent tensions to new highs. As Mueller is expanding his probe into the Trump family's worldwide businesses – a subject of potential controversy given extensively documented conflicts of interests, the White House is pushing back. Some media sources indicate that the Trump Administration may be seeking out compromising materials on members of the Mueller team while others speculate that the American president could simply fire the special counsel. This had led prominent Democrats in Congress to warn Trump against doing so, reminding him of the Saturday Night Massacre of October 1973 in which another Republican, Richard Nixon, fired Special Prosecutor Archibald Cox. Less than a year later, in August 1974, Nixon resigned the presidency in the face of almost certain impeachment.
Growing suspicions about Trump's collusion with Russia, among both Democrats and Republicans, have informed much of the CAATSA's language. If the President wants to lift existing sanctions, Section 222 explicitly requires him to submit to the 'appropriate congressional committees' reliable evidence of cessation of a given person's engagement in sanctioned activities (under EO 13660, 13661, 13662 and 13685 – on Ukraine, as well as EO 13694 and 13757 – on cybercrime). If the President intends to waive the initial application of the above sanctions, he must prove to Congress: 1) as regards Ukraine, that Russia is actually implementing the Minsk Accords of 2014 and 2015; and 2) on cybercrime, that Russia has stopped its cyber intrusions. Moreover, both steps are conditioned to them being in the 'vital national interest of the United States'. It is clear as day that there is not a single chance either of this can be proved: the Ukraine peace talks are deadlocked and the known extent of Russia's meddling in the US electoral process is gradually expanding as the investigation proceeds.
Tightening of existing sanctions
The US President has constitutional authority to veto any bill submitted to him by Congress. However, in the case of the CAATSA, Donald Trump's margin for manoeuvre was very limited from the outset as Congress already had enough votes to override the veto. The White House has been utterly inconsistent from day one in its assessment of Russia-related scandals, sending mixed signals, retracting previous statements, supporting most radical proposals one day and then adopting a less belligerent stance another day. This lack of coherence made it impossible for the Trump Administration to mount an effective defence of the no-new-sanctions approach, thereby finding itself hostage to Congress on a subject that has at all times pertained to the exclusive prerogatives of the Executive Office. Of course, implementation is an important issue, and however stringent, no sanctions will reach their goals unless they are properly enforced. The US federal government, namely the Departments of State, Commerce and Treasury (and within the latter, the Office of Foreign Assets Control), are the ones to ensure that the Russia sanctions regime is functioning as intended.
Whatever the future effectiveness, from the implementation perspective, of this new round of sanctions, they go much further than anyone could have imagined less than a year ago. Section 223 of the CAATSA strengthens the restrictive nature of Directives 1 and 2 under EO 13662 containing so-called 'sectoral sanctions' against key Russian industries. Authorised activities with new debt or equity, as applicable to the financial services sector, are limited to maturities no longer than 14 days, compared with 30 days as of today (Directive 1). A similar restriction concerning new debt, as applicable to energy sector companies, reduces the authorised maturity from 90 to 60 days (Directive 2). The bill enables the Secretary of the Treasury to extend the provisions of EO 13662 to any state-owned Russian entity operating in the railway or metals/mining sector if its activities are deemed to be contributing to the crisis in Ukraine.
Conversely, the US oil industry, in particular ExxonMobil* with its huge projects in Russia, has scored an undeniable victory by successfully lobbying Congress for an amendment to the new wording of Directive 4. In its current reading, the directive bars US persons from participation in deepwater (below 500 feet), Arctic or shale projects a) if they have the potential to produce oil in Russia and b) involve sanctioned entities, first and foremost the biggest Russian oil producer, state-controlled Rosneft. The final amendment expands the geographic scope of Directive 4 to the entire world, but limits involvement by sanctioned Russian firms to 'a controlling interest or a substantial non-controlling ownership interest', i.e. not less than 33%. At the same time, the CAATSA toughens the language of the 2014 Ukraine Freedom Support Act with regard to unauthorised participation by foreign persons in 'special crude oil projects', which means deepwater, Arctic and shale. Instead of 'may impose', the President 'shall impose' relevant sanctions – another instance of legislative encroachment upon the executive turf. The same change of tone is observable, for example, in Section 227, which amends Section 9 of the 2014 Sovereignty, Integrity, Democracy, and Economic Stability of Ukraine Act in connection to corruption committed by Russian officials. The latter becomes punishable outside of Russian borders, too.
* On 20 July 2017, OFAC fined ExxonMobil $2 million for violating EO 13661 when the presidents of two US subsidiaries had signed eight legal documents with Rosneft CEO Igor Sechin in May 2014. Sechin was added to the Specially Designated Nationals (SDN) list in April 2014. Donald Trump's Secretary of State, Rex Tillerson, was the chairman and CEO of ExxonMobil from 2006 to 2016. The US oil company has denied any wrongdoing.
New sanctions and restrictions
The CAATSA provides for additional sanctions against foreign persons responsible for 'serious human rights abuses in any territory forcibly occupied or otherwise controlled by the Government of the Russian Federation' (Section 228 introducing Section 11 of the 2014 Sovereignty, Integrity, Democracy, and Economic Stability of Ukraine Act). This broad definition can potentially allow the US to prosecute for human rights violations not only in South Ossetia, Abkhazia and Transnistria where Russia stations its troops, but also in the Donbass, eastern Ukraine. The contested territory is currently held by the self-proclaimed Donetsk and Lugansk People's Republics, but Russia is rightly believed to be their main financial and military sponsor through a porous border beyond Kiev's effective sovereignty. Section 231 imposes restrictions on persons engaging in transactions with the Russian intelligence and defence sectors, likely in response to the Russian cyber meddling during 2016. Section 234 does the same to foreign persons (no longer limited to Russian-owned or -controlled, as is currently the case) involved in the transfer of arms and related materiel to the Syrian regime of President Bashar al-Assad.
Section 233 outlaws 'direct and significant' investments in or the facilitation of privatisation of Russian state-owned assets, in the amount of at least $10 million (at once or through a combination of investments of not less than $1 million each over a period of 12 months), if they 'unjustly' benefit Russian government officials or their family members. Yet, the biggest surprise lies in the preceding section, which prohibits investments in and the provision of goods, services and technology – with a fair market value of $1 million or more or an aggregate fair market value of at least $5 million over 12 months – to Russia's energy export pipeline projects. Any such pipeline is fair game, but the US Congress seems to be taking aim at Nord Stream 2, a 1,200 km twin pipe which should connect Russia to Germany via the Baltic Sea and start delivering first gas to the EU in 2020. The CAATSA's 'Countering Russian Influence In Europe And Eurasia' subtitle, which originally comes from a bill introduced in early June by the fiercely anti-Russian senator Benjamin Cardin, explicitly notes the 'detrimental impacts' of Nord Stream 2 on the EU's 'energy security, gas market development in Central and Eastern Europe, and energy reforms in Ukraine'.
The pipeline sanctions provision has been strongly opposed by both European energy companies and governments. Nord Stream 2 is a joint project between Gazprom, on the Russian side, and Engie, Royal Dutch Shell, OMV, Wintershall and Uniper, on the EU side. The governments of Germany and Austria have been voicing their concerns since June about the real purport of US intentions, with Angela Merkel standing out as one of the most vocal critics. European Commission President Jean-Claude Juncker has requested official exemptions for EU companies since many within Europe suspect the Trump Administration of trying to use sanctions in order to promote US economic interests on the continent. The CAATSA states in Section 257 that 'the United States Government should prioritise the export of United States energy resources in order to create American jobs, help United States allies and partners, and strengthen United States foreign policy'. The 'America First' strategy clearly takes precedence over all other considerations, but the import of US LNG instead of cheaper Russian gas could cost the EU billions of euros in additional expenditures.
Russian oligarchs, beware!
Finally, the CAATSA requires (Section 241) the Secretary of the Treasury, acting in consultation with the Director of National Intelligence and the Secretary of State, to submit within 180 days of its enactment a detailed report to Congress about 'senior foreign political figures' and oligarchs in Russia. The report should identify their degree of closeness to Vladimir Putin and members of his entourage, their net worth, any indices of corruption committed by those individuals, the known sources of income of themselves and their family members as well as their non-Russian business affiliations. A second reporting requirement concerns Russian parastatal entities, in particular their role in the broader Russian economy, leadership, beneficial ownership and any existing non-Russian business links, for instance assets and investments abroad.
The US Government is also required to assess the exposure of key US economic sectors to Russian PEPs and parastatal organisations, with a special emphasis on banking, securities, insurance and real estate. Further evaluations comprise assessing the effects of imposing secondary sanctions on Russian oligarchs, state-owned and parastatal entities, and their consequences for the economies of Russia, the US and American allies. Similarly, they should assess the effects of imposing debt and equity restrictions on Russian parastatal entities as well as potentially adding them to the list of specially designated nationals (SDN) and blocked persons as maintained by OFAC. At present, a limited number of Vladimir Putin's associates among high-profile businessmen have been sanctioned by the US authorities, including such well-known figures as Yuri Kovalchuk, the Rotenberg brothers and Gennady Timchenko. The CEOs of Rosneft and Rostec, respectively Igor Sechin and Sergey Chemezov, are under sanctions as well although they can hardly be called oligarchs under a standard definition of someone with a considerable documented wealth.
New sanctions against Russian oligarchs could have tremendous implications for a wide group of Russia-focused businesses and individuals – from joint venture partners in strategic projects to private wealth managers operating out of London, New York, Monaco, Geneva, Hong Kong, etc. There does not seem to be much difficulty in singling out many wealthy Russians, such as Alexey Mordashov of Severstal and Oleg Deripaska of UC Rusal, who have made their billions of dollars and seen their companies thrive under the Putin Administration. As a result of sweeping restrictions, severe disruptions could occur to the global supply chains of diversified industrial companies, leaving thousands of their suppliers, intermediaries, employees and customers at risk of being the ultimate losers. Meanwhile, the impact of such drastic measures on the strength of the current Russian regime is exceptionally hard to measure, let alone predict. The initial round of sanctions dating back to 2014 had the opposite effect of boosting Vladimir Putin's popularity and providing his regime with fodder for ramping up the anti-Western rhetoric and portraying Russia domestically as a fortress under siege.
Bottomline
The new Russia sanctions proposed by the US Congress come in the context of particularly deteriorated US-Russian relations, mounting uncertainty over the Trump Administration's future and growing cracks in the heretofore robust Transatlantic relationship.
The Russian energy sector could see more damage inflicted upon it by shorter available debt maturities and global restrictions on deepwater projects, inevitably limiting Russian participation whenever US technology is involved.
The latest US sanctions bill draws a red line on the participation of both US and foreign persons in privatisation of certain Russian assets and construction or funding of Russian export pipelines, with US-EU ties increasingly at risk on the latter point.
The possible extension of sanctions to a significant number of Russian oligarchs, state-owned and parastatal entities requires more than ever before an extremely solid understanding of Russia and calls for a systematic application of enhanced due diligence on Russia-related third parties.
George Voloshin, Head of Branch, Aperio Intelligence France