22/06/2017
Kazakhstan's privatisation programme revisited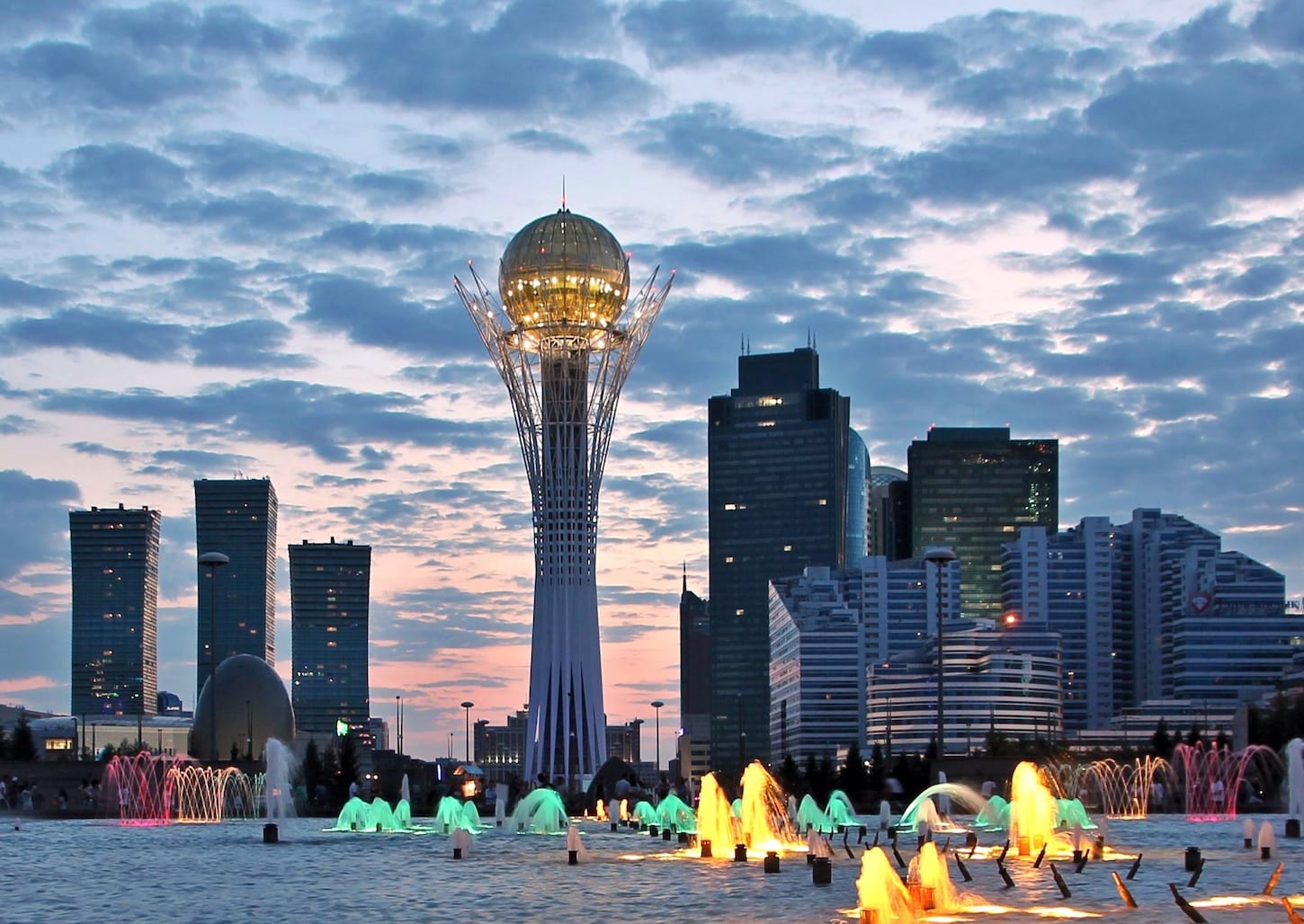 Kazakhstan, Central Asia's leading economy hard-hit by the oil slump, is stepping up efforts to optimise budget management through an ambitious privatisation programme, which will last through 2020 and see hundreds of state enterprises end up in private hands. This represents a tremendous opportunity for foreign investors, namely due to relatively low valuations caused by the devaluation of the tenge (from USDKZT 180 in early 2014 to c. USDKZT 330 today) and worse-than-average economic performance. They should still be aware of reputational and business integrity risks that need to be carefully identified and managed in order for any potential investment to succeed and grow.
The Astana Economic Forum (AEF), an international gathering which has been held annually in the capital of Kazakhstan since 2008, drew this year hundreds of foreign delegates to a city hosting a three-month exhibition on the theme of green energy. Both the AEF and EXPO-2017 belong to a cohort of so-called 'prestige projects' aimed at promoting Kazakhstan on the international stage as a successful emerging market at the heart of Central Asia. Yet, the country where 60% of government revenue and a quarter of GDP depend on hydrocarbons has been experiencing an unprecedented economic downturn since 2014 when the price of oil halved, tumbling from over $100/bbl. The ongoing privatisation of state assets was a major topic at the economic forum, given the sheer size of the government-sponsored programme whose purpose is to decrease the share of state participation in the economy to 15% by 2020. The rationale is twofold: first, let the state shed additional expenses at a time of limited budget resources; second, improve the quality of corporate management and shore up profitability at many state enterprises still living by the old post-Soviet playbook.
Privatisation 2.0
Kazakh President Nursultan Nazarbayev announced the second wave of privatisations, the first one having occurred during the 1990s, back in 2013. The following year the national welfare fund, Samruk Kazyna, launched a series of auctions to sell off non-core assets and thereby clean up its balance sheet. The initiative largely failed due to poor organisation and the lack of interest because many of the assets had little economic value attached to them: Samruk Kazyna was mostly divesting itself of its sprawling secondary infrastructure in the form of hotels, logistics companies, caterers, etc. The government came forward with a new plan at the end of 2015, which was officially approved in January 2016. The current 2016-2020 privatisation strategy initially had 878 assets earmarked for divestment, of which 188 were later excluded for various reasons, including liquidations. To date, 219 have been successfully sold for slightly more than $190 million. Another 103 are being auctioned off and 368 are undergoing the pre-sale due diligence. In total, the government has privatised 449 assets under various labels since 2014, earning $383 million.
The full list of assets under the 2016-2020 plan has been made available on a dedicated website http://privatization.gosreestr.kz, although it can currently be accessed only in Russian and Kazakh. Samruk Kazyna has created its own privatisation portal http://privatization.sk.kz/ where both domestic and foreign investors can access the full list of companies and read or download their presentations with key financial ratios as of end 2015. Obviously, the most intriguing portion is comprised of 65 entities among the biggest assets by national standards ever to be tendered for privatisation. These include the likes of Aktau International Sea Port, Housing Construction Savings Bank, Kazakh Railways, KazMunayGas (oil and gas production), Kazatomprom (uranium production), Samruk Energo (electricity generation and transmission), KazakhTelecom, KazPost, AirAstana (national air carrier) and the oil refineries of Atyrau and Pavlodar. Six of them have been chosen for IPOs. AirAstana and Kazatomprom should go first as early as 2018, to be followed by Samruk Energo and KazMunayGas as well as, in the final batch, KazPost and Kazakh Railways. The government expects that prime candidates will be able to acquire dual listings on foreign stock exchanges and on the platform of the brand-new Astana International Financial Centre (AIFC), which will become operational by the end of this year.
Winds of change
Unsurprisingly, any foreign investor interested in Kazakhstan is worried about political stability. The 77-year-old incumbent has not designated a successor yet and has shown no signs of being prepared to relinquish power. However, the country carried out earlier this year a major constitutional reform, which shifts many of the president's attributions to the government and reinforces – at least on paper – the role of parliament. It would be naïve to think that democratisation will succeed just as a result of legislative changes and in the absence of deliberate effort to foster political and economic liberalism while guaranteeing personal freedoms. While excessive optimism is certainly unwarranted, the experience of neighbouring Uzbekistan demonstrates that a successful transition of power is possible even under one of the most autocratic regimes in Eurasia. It had long been believed that the death of Uzbek President Islam Karimov, which eventually happened last September, could plunge the country into civil war by unleashing all pent-up struggles among rival clans. None of this occurred, with Prime Minister Shavkat Mirziyoyev becoming the new president and opening a new era of reform. If not political, then economic transformations are now underway.
As regards Kazakhstan's regulatory landscape and investment climate, a series of reforms have made possible significant improvements in recent years. According to the World Bank's Doing Business Index, Central Asia's largest economy improved its overall score from 51st in 2015 to 35th in 2016. The biggest progress was in 'dealing with construction permits', up by a whopping 56 points, followed by 'getting electricity' (+27) and 'protecting minority investors' (+22). The latter issue is particularly important in light of the planned IPOs where possibly thousands of outside investors, both foreign and domestic, would be bidding for stakes in leading enterprises. The names of investment banks through which the government wants to market its shares are kept secret for the time being, but the success of their underwriting heavily hinges on whether Kazakhstan is capable of ensuring adequate protection of minority interests, in addition to internal stability. The fact that the AIFC (see above) will use English as the only working language and will apply UK law to commercial disputes is reassuring, although more still needs to be done to guarantee the same level of protection against arbitrariness as the one provided by the western democracies.
Navigating risks
Despite all the progress made so far, Kazakhstan is not an easy jurisdiction for western capital. Where Russian and Chinese investors feel comfortable pulling the strings, tapping political connections and entering into dubious partnerships, western companies may find themselves at a disadvantage. The past decade has seen an increased focus in Europe and North America on anti-bribery and anticorruption enforcement. The US Foreign Corrupt Practices Act of 1977 gained particular relevance under the Obama administration when the Department of Justice initiated a number of high-profile cases against non-US firms, thus bringing the total amount of fines to record highs. The Serious Fraud Office (SFO) has also ramped up enforcement of the 2010 UK Bribery Act while the previous socialist government in France passed last year a new anti-bribery law named after its main author, Economy Minister Michel Sapin. Together with the recent Duty of Care Law, the Sapin II Bill requires French and foreign companies with a footprint in France to take proactive, risk-based measures against corruption abroad. Transparency International currently ranks Kazakhstan 131st out of 176 in its 2016 Corruption Perceptions Index, on a par with Iran, Nepal, Russia and Ukraine.
While the corruption of government officials is the most often-cited concern, there are other reasons for foreign investors for establishing their Kazakhstan-focused strategy on a robust risk management basis. One of them is the inevitable contact with so-called politically exposed persons (PEPs). Many wealthy Kazakhs, especially homegrown oligarchs (for ranking purposes, Forbes Kazakhstan uses an entry net worth of $70 million, up to $2.3 billion for the richest man, Bulat Utemuratov), have active ties to those in power, through family, marriage or common commercial interests. Beneficial ownership is currently one of the hottest topics in the compliance field given its implications for anti-money laundering, international sanctions and, in some countries, terrorist financing.
Knowing the PEPs involved in a project is a prerequisite for not only avoiding undesirable risk exposure but also adequately assessing the degree of influence – and the troublemaking potential – of a partner or intermediary from the stakeholder management perspective. Identifying such risks may prove challenging in Kazakhstan and requires a sound knowledge of the local political and economic contexts. For instance, some Kazakhs have swapped their Russian-style last names for those of their grandfathers (the surname does not exist as such in Kazakh culture; people traditionally identify themselves by a given name and a patronymic).
Access to information is another challenge for conducting a proper integrity due diligence. Listed companies as well as firms representing a 'public interest' (as per the terminology of the 2007 Financial Reporting Law) disclose key shareholder and operations data to the Financial Reporting Depository (https://dfo.kz) of the Ministry of Finance. Some disclosures can also be found on the website of the Kazakhstan Stock Exchange (http://www.kase.kz/) and on corporate websites. However, access to the main corporate database, which is hosted on the E-gov portal (http://egov.kz), is restricted to the holders of special electronic certificates available only to Kazakh citizens or permanent residents. Even with such access, it is oftentimes impossible to identify the shareholders and/or beneficiaries of limited liability companies, which constitute the majority of economic actors, because information is incomplete or simply lacking. Turning to the media for better understanding is not helpful since not any of them are able to report in a free and independent fashion (this is an area where Kazakhstan clearly needs to do more as it moves towards greater political liberalisation). Western companies should therefore understand the importance of speaking to unbiased on-the-ground sources in order to stay ahead of the curve at all times.
Bottomline
After years of cultivating uncertainty around his succession, President Nazarbayev seems to have started preparations for a change of guard. The experience of Uzbekistan, whose ailing leader, Islam Karimov, died in September 2016 and was peacefully succeeded by his prime minister, provides an encouraging precedent. This should enable the most risk-averse investors to view Kazakhstan as a good investment destination.
Kazakhstan cares about its international reputation and has been implementing reforms aimed at improving the overall investment climate and tearing down barriers to FDI. The government is actively reforming the banking sector by pushing weak players towards the exit and is also carrying out a simplification of the Tax and Subsoil Use Codes.
The Kazakh marketplace is full of enticing buying opportunities as often-inflated valuations, due to rapidly growing commodity prices in the 2000s and early 2010s, have plummeted. Many assets are being offered at a steep discount to their pre-crisis levels.
Despite real improvements, issues remain over corporate accountability and transparency as well as vested interests, graft, nepotism and money laundering risks. All these require a thorough analysis on a case-by-case basis combined with a deep understanding of the local political and economic landscape, in order to comply with increasingly stringent anticorruption and CSR requirements.
George Voloshin, Head of Branch, France
george.voloshin@aperio-intelligence.com
Direct dial: + 33 (0) 6 43 07 80 29